Pospanost, sindrom opstruktivne apneje u spavanju i saobraćajni traumatizam kod profesionalnih vozača
Sleepiness, obstructive sleep apnoea syndrome and traffic accidents of commercial vehicle drivers
Author
Popević, Martin B.
Mentor
Milovanović, Aleksandar P.
Committee members
Petrović, Milorad
Bulat, Petar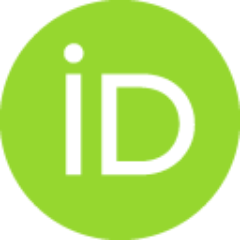 Vukčević, Miodrag
Mačvanin, Nada

Abstract
Uvod: Saobraćajni traumatizam predstavlja značajan problem u zemljama Evrope i sveta. Ukupan broj saobraćajnih nezgoda u Srbiji u poslednjih nekoliko godina pokazuje trend pada, ali prisutan je porast teških telesnih povreda i smrtnih ishoda u udesima. Prekomerna pospanost u vožnji je direktno uzročno-posledično povezana sa nastankom saobraćajnih nezgoda. Smatra se da 20-25% nezgoda u Evropi nastaje kao posledica prekomerne pospanosti. Poremećaji disanja u snu, pre svega sindrom opstruktivne apneje u spavanju (OSA) imaju veliki uticaj na pojavu prekomerne dnevne pospanosti, pospanosti za volanom kao i na nastanak saobraćajnih udesa. Procenjuje se da oko 13% muškaraca i 6% žena uzrasta 30-70 godina boluje od umerene i teške forme ove bolesti, ali da kod 85% pacijenata oboljenje nije prepoznato. Vozači sa nelečenom ili nedijagnostikovanom OSA imaju dva do sedam puta veći rizik od saobraćajne nezgode. Prevalencija OSA je 26-50% u populaciji profesionalnih vozača. U Srbiji ne postoje epide
...
miološki podaci o prevalencijii OSA u opštoj populaciji, kao ni o učestalosti prekomerne pospanosti ili sindroma opstruktivne apneje u spavanju u populaciji profesionalnih vozača učesnika saobraćajnih nezgoda. Ciljevi rada: Utvrđivanje učestalosti prekomerne pospanosti i OSA u uzorku profesionalnih vozača autobusa i kamiona. Ispitivanje veze između prekomerne pospanosti i OSA, i veze ova dva stanja sa učestalošću i karakteristikama saobraćajnih nezgoda i rizičnih oblika ponašanja. Sekundarni cilj rada je utvrđivanje da li se kombinovanom primenom odgovarajućih upitnika i kliničkog pregleda može adekvatno proceniti rizik od pojave pospanosti, OSA, saobraćajnog traumatizma i rizičnih oblika ponašanja u vožnji u uzorku profesionalnih vozača. Materijal i metode: Istraživanje je sprovedeno u tri faze. U prvoj fazi, 396 vozača profesionalaca je anketirano o uslovima života i rada, prisustvu prekomerne dnevne pospanosti, riziku od OSA i pojavi saobraćajnih nezgoda primenom generičkog upitnika, Epfortove skale pospanosti (ESS) i Berlinskog upitnika (BQ). U drugoj fazi, 240 ispitanika iz prve faze je anketirano i pregledano u prostorijama preduzeća u kojima su zaposleni. Pored ESS i BQ, uveden je upitnik o subjektivnom kvalitetu sna (Pitsburg Indeks kvaliteta sna, PSQI) i STOP-BANG model za procenu OSA rizika. Pregled je obuhvatao internistički pregled i antropometrijska merenja (telesna visina, težina, obim vrata, obim struka i kukova). U trećoj fazi, 100 profesionalnih vozača je retestirano upitnicima i ispitano u stacionarnim uslovima. Urađene su laboratorijske analize krvi i urina, standardni elektrokardiogram i spirometrija, psihološki testovi i pregledi lekara specijalista. Dijagnoza OSA je potvrđena primenom celonoćne kompletne polisomnografije ili kardiorespiratorne poligrafije...
Introduction: Traffic safety is a crucial problem in Europe and worldwide. In the last years, the number of traffic accidents in Serbia is decreasing, with an increase in severe body injuries and deaths. Losses in goods and services are estimated to billions of dinars. There is a cause-effect relationship between sleepiness while driving and the rate of traffic accidents. Sleepiness at the wheel is a recognized cause in 20-25% of all traffic accidents in Europe. Sleep related breathing disorders, primarily obstructive sleep apnoea syndrome (OSA), have the greatest impact on the occurrence of sleepiness in drivers, and on traffic accidents. It is estimated that 13% of men and 6% of women in 30-70 years age group have moderate to severe OSA, but the disease has not been recognized in 85% of the patients. According to various studies, drivers with undiagnosed or untreated OSA have a two to sevenfold greater risk of traffic accidents. OSA prevalence is 26-50% in the commercial drivers' pop
...
ulation. In Serbia, there are no epidemiologic data on the prevalence of OSA in the general population, or on the frequency of excessive sleepiness or disease in the population of commercial drivers involved in traffic accidents. Aims: To establish the prevalence of excessive sleepiness and OSA in a sample of commercial bus and truck drivers. To analyze the correlation between excessive sleepiness and OSA, as well as the correlation of these two disorders with prevalence and features of traffic accidents and risk behaviour. Secondary aim was to establish if a combined implementation of questionnaires and clinical examination could be used for assessment of risk of excessive sleepiness, OSA, traffic accidents and risk behaviour in the sample of commercial drivers. Materials and methods: Research was conducted in three consecutive phases. In the first phase, 396 commercial drivers were interviewed on features of life and work, presence of excessive daytime sleepiness, OSA risk and involvement in traffic accidents by using a generic questionnaire, Epworth sleepiness scale (ESS) and Berlin questionnaire (BQ). In the second phase, 240 drivers from the first phase were interviewed and examined in their work facilities. In addition to ESS and BQ, we introduced a subjective sleep quality questionnaire (Pittsburgh Sleep Quality Index, PSQI) and STOP –BANG model for OSA risk assessment. Examination included standard clinical examination and anthropometric measurements (body height, weight, neck, waist and hip circumference). In the third phase, 1000 commercial drivers were retested with same questionnaires and hospitalized for further examinations, including laboratory blood and urine analyses, standard electrocardiogram and spirometry, psychological tests and examinations by medical specialists. OSA diagnosis was confirmed by using full overnight polysomnography or cardio-respiratory polygraphy...
Faculty:
University of Belgrade, School of Medicine
Date:
04-04-2016
Keywords:
apneja u spavanju / Driving / obstructive sleep apnoea / polysomnography / sleep deprivation / sleepiness / traffic accidents / deprivacija spavanja / polisomnografija / prekomerna pospanost / profesionalni vozači / saobraćajne nezgode