Uloga glutation transferaza kao biomarkera rizika za nastanak karcinoma jajnika
Glutathione transferases as biomarkers of risk in ovarian cancer
Author
Plješa, Igor S.
Mentor
Berisavac, Milica
Committee members
Savić-Radojević, Ana
Simić, Tatjana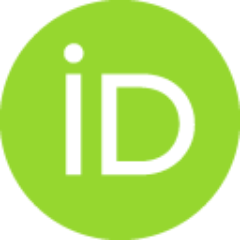 Pekmezović, Tatjana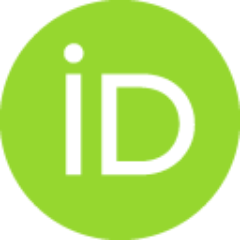 Bošković, Vladimir

Abstract
Uvod: Smatra se da karcinom jajnika ne treba posmatrati kao izolovani entitet, jer nastaje kao posledica akumulacije većeg broja genskih promena. Pokazano je da polimorfna ekspresija glutation S-transferaza (GST), zbog njihove značajne uloge u metabolizmu kancerogena, može uticati kako na podložnost za nastanak karcinoma jajnika, tako i na progresiju bolesti. Cilj: Ovaj rad je imao za cilj da se ispita polimorfna ekspresija citosolnih glutation S-transferaza (M1, T1, A1, P1 i O2) i njihov značaj u riziku za nastanak karcinoma jajnika, njegovoj progresiji i preživljavanju obolelih. Metode: Izvedena je studija slučajeva i kontrola koja je obuhvatila 103 pacijentkinje sa karcinomom jajnika i 178 odgovarajućih kontrola. Prisustvo homozigotne delecije GSTM1 i GSTT1 gena je ispitivano primenom multipleks metode reakcije lančanog umnožavanja (PCR). Polimorfizmi jednog nukleotida ispitivani su analizom polimorfizma dužine restrikcionih fragmenata (PCR-RFLP) za GSTA1 C69T, odnosno metodom kvant
...
itativnog PCR (qPCR) za GSTP1 Ile105Val i GSTO2 A142G polimorfizme. Uticaj GST genotipova na rizik za smrtni ishod analiziran je pomoću Cox regresione analize, a verovatnoća preživljavanja je analizirana pomoću Kaplan Meier metode tokom 36 meseci praćenja. Rezultati: Nije uočena značajna povezanost individualnih GSTM1, GSTA1, GSTP1 i GSTO2 genotipova sa rizikom za nastanak karcinoma jajnika (p>0,05). Međutim, žene nosioci GSTT1-aktivnog genotipa su bile u 2-puta povećanom riziku za obolevanje od karcinoma jajnika (95%CI: 1.00-4.01, p=0.049), što je bilo još očiglednije kod pacijentkinja sa pozitivnom porodičnom anamnezom karcinoma, a kod kojih se i GSTO2-varijantni genotip pokazao značajnim pokazateljem rizika (OR=5,16, 95%CI: 0.99-26,89, p=0,050). Učestalost kombinovanog GSTT1-aktivni/GSTA1-aktivni/GSTP1-referentni genotipa je bila značajno veća u grupi pacijentkinja u odnosu na kontrolnu grupu (p=0,042) i može se dovesti u vezu sa rizikom za obolevanje od karcinoma jajnika...
Introduction: It has been proposed that ovarian cancer should not be considered as a single disease entity and that it results from an accumulation of genetic changes. Several studies have shown that polymorphisms of glutathione S-transferases (GSTs), due to their important role in the modulation of the biological effects of carcinogens, could also affect susceptibility to ovarian cancer, as well as, disease progression. The aim: We aimed to assess polymorphic expression of cytosolic glutathione S-transferases (M1, T1, A1, P1 and O2) with respect to ovarian cancer susceptibility, aggressiveness and survival. Methods: The case-control study was conducted on 103 newly diagnosed ovarian cancer patients and 178 matched controls. The multiplex polymerase chain reaction (PCR) was used to detect homozygous deletions of GSTM1 and GSTT1 genes. The analysis of the single nucleotide polymorphism (SNP) GSTA1 C69T was performed using PCR-restriction fragment length polymorphism, while for SNP GSTP1
...
Ile105Val and GSTO2 A142G using the real-time PCR. Cox proportional hazard model and Kaplan Meier analysis were performed to investigate the role of GST genetic polymorphism on mortality of patients with ovarian cancer during 36 months follow-up period. Results: No significant association to ovarian cancer risk was found for individual GSTM1, GSTA1, GSTP1 and GSTO2 genotypes (p>0.05). However, the carriers of GSTT1-active genotype were at 2-fold higher risk of ovarian cancer development (95%CI: 1.00-4.01, p=0.049), which was even more elevated in subgroup of patients with positive familial history of cancer, in which GSTO2-variant genotype was also recognized as determinant of risk (OR= 5.16, 95%CI: 0.99-26,89, p=0.050). The frequency of combined GSTT1-active/GSTA1-active/GSTP1-referent genotype was significantly higher in patients than in control group (p=0.042) and might be associated to ovarian cancer risk...
Faculty:
Универзитет у Београду, Медицински факултет
Date:
13-07-2016
Keywords:
glutation S-transferaze / glutathione S-transferase / karcinom jajnika / polimorfizam / rizik / preživljavanje / ovarian cancer / polymorphism / risk / survival