Fitocenološka studija vegetacije sa dominacijom vrsta roda Stipa L. na ultramafitima centralnog Balkana
Phytosociological study of Stipa L. species dominated vegetation on ultramafics of central Balkans
Author
Kabaš, Eva
Mentor
Lakušić, Dmitar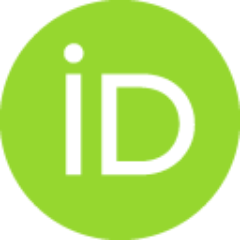 Committee members
Tomović, Gordana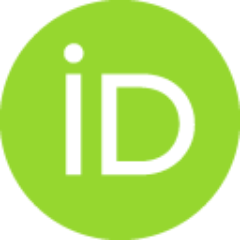 Niketić, Marjan
Jovanović, Slobodan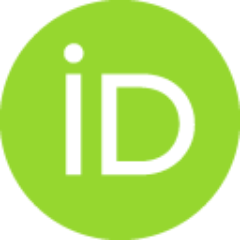 Vukojičić, Snežana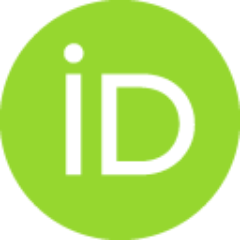 Abstract
Ultramafitska (serpentinska) geološka podloga, odnosno flora i vegetacija koje se na njoj razvijaju, do danas su bile predmet brojnih botaničkih istraživanja. Najveće površine pod ultramafitima u Evropi se nalaze upravo na Balkanskom poluostrvu, i to u njegovom centralnom delu, koji je i bio područje istraživanja za ovu tezu. Istraživana stepolika vegetacija sa dominacijom vrsta roda Stipa na plitkim zemljištima povrh ultramafita, koja je predmet ove teze, do sada nije detaljno istraživana. Iako su u drugoj polovini prošlog i početkom ovog veka publikovani pojedinačni radovi o konkretnim biljnim asocijacijama na ultramafitima u kojima dominiraju različite vrste roda Stipa (Sileneto multicaulis-Stipetum pulcherrimae R. Jovanović 1978, Potentillo-Stipetum pennatae Marković 2007, Stipo mayerii-Convolvuletum compacti Millaku et al. 2011, Stipetum novakii Kabaš et D. Lakušić 2013), njihovi odnosi sa asocijacijama iz vegetacijskog reda Halacsyetalia sendtneri Ritter-Studnička 1970 ili pak Fe
...
stucetalia velesiacae Br.-Bl. et R. Tx. 1943, nisu razjašnjeni. Ove su asocijacije, naime, tradicionalno svrstavane u vegtacijski red Halacsyetalia sendtneri koji je obuhvatao ultramafitsku vegetaciju na plitkim zemljištima. Takođe, pregledi i zaključci relativno skorašnjih radova ističu činjenicu da je evidentna nedovoljna istraženost, kao i nedostatak informacija o najotvorenijim, inicijalnim tipovima vegetacije na ultramafitima Balkanskog poluostrva. Takođe, samoj problematici diverziteta vrsta roda Stipa koje se javljaju na ultramafitima, u savremenoj literaturi nije posvećena adekvatna pažnja, pri čemu su identifikacije vrsta, kao i imena samih taksona zbog komplikovane taksonomije i nedostatka jasnih diferencijalnih karaktera, a priori preuzimana iz ranijih radova, bez njihove detaljne provere. U tom smislu, diverzitet roda Stipa, kao i sintaksonomska pozicija i detaljna ekološka karakterizacija stepolike ultramafitske vegetacije na plitkim zemljištima sa njihovom dominacijom, do danas nisu rešeni na zadovoljavajući način. Upravo zbog toga, ciljevi ovog rada su sledeći: utvrđivanje taksonomskog diverziteta i rasprostranjenja vrsta roda Stipa na ultramafitima centralnog Balkana, nomenklaturna revizija sintaksona planinskih stepa centralnog Balkana, opisivanje i sintaksonomska karakterizacija zajednica sa dominacijom vrsta roda Stipa na ultramafitima centralnog Balkana, opisivanje florističkog diverziteta i biogeografska karakterizacija analiziranih zajednica, ekološka analiza zajednica sa dominacijom vrsta roda Stipa na ultramafitima centralnog Balkana i sagledavanje ekoloških karakteristika staništa na kojima se analizirane zajednice razvijaju...
Ultramafic geological substrate and corresponding flora and vegetation have been very attractive object of botanical investigations till today. The largest areas over ultramafics are in Europe, especially on the central part of Balkan penisula, which was the investigation area for this study. Studied steppe-like Stipa species dominated vegetation on shallow ultramafic soils has not been elaborated in detail. Indeed, certain papers describing Stipa species dominated associations on ultramafics had been published in the second half of the last and later (Sileneto multicaulis-Stipetum pulcherrimae R. Jovanović 1978, Potentillo-Stipetum pennatae Marković 2007, Stipo mayerii- Convolvuletum compacti Millaku et al. 2011, Stipetum novakii Kabaš et D. Lakušić 2013). However, these studies did not involve sintaxonomic revisions or relationships within Halacsyetalia sendtneri Ritter-Studnička 1970 order or Festucetalia velesiacae Br.-Bl. et R. Tx. 1943 alliance. These associations were traditiona
...
lly classified within ultramafic vegetation on shallow soils of the Halacsyetalia sendtneri order. Moreover, recent reviews and studies point out the lack of informations on the open initial types of vegetation on ultramafics of the Balkan peninsula. Further on, problems with identification of Stipa species and their diversity on ultramafics were not properly dealt with in the modern literature. The names were a priori taken from the previous papers without checking .The reasons are complicated infraspecific taxonomy and the lack of stable differential characters. Considering all this, the diversity of the genus Stipa, together with sintaxonomic position and characterisation of steppe-like ultramafic vegetation with their dominance, have not been solved in a satisfactory way untill today. Having this in mind, the aims of the study were the following: to determine taxonomic diversity and distribution of Stipa species on ultramafics of the central Balkan; nomenclatural revision of syntaxa of the so-called "mountain steppes" of the central Balkan; to describe and to characterize communities dominated by Stipa species; to describe their floristic diversity and chorologiacal position; to evaluate ecological conditions in these communities...
Faculty:
Универзитет у Београду, Биолошки факултет
Date:
13-07-2016
Projects:
Keywords:
Vegetacija / Vegetation / ultramafics / Stipa / S. novakii / S. mayeri / S. epilosa / S. pulcherrima / S. tirsa / S. crassiculmis subsp. picentina / S. ucrainica / phytosociology / syntaxonomy / ecology / chorology / ultramafiti / Stipa / S. novakii / S. mayeri / S. epilosa / S. pulcherrima / S. tirsa / S. crassiculmis subsp. picentina / S. ucrainica / fitocenologija / sintaksonomija / ekologija / horologija