Krivičnopravna zaštita policijskih službenika
Author
Vujisić, Marta P.
Mentor
Jovašević, Dragan M.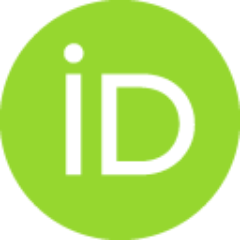 Committee members
Petrović, Borislav
Miladinović-Stefanović, Dušica D.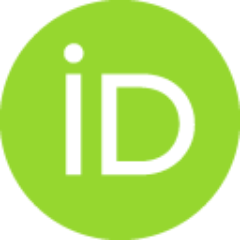 Abstract
Criminal law protection of the police officers is realized through adequate provisions of the Criminal Law and Law on Public Order by incrimination of illegal behavior by which life, physical and personal integrity of the police are endangered. The question of the adequacy of positive provisions that provide protection for their personal and bodily integrity usually starts after the commission of the crimes when police officers lose their lives or they are severely physically injured while performing official duties. Bearing in mind that within the professional society there is the opinion that police officers are not sufficiently criminally protected and penal politics of courts is mild, while pointing to examples of contradictory judicial practice, it is necessary to draw intensified attention of legislators, but also of science itself against these criminal provisions. Criminal law protection of police officers, as the most important segment of legal protection, is conditioned, firs
...
t of all, by their position in the legal system, or the existence of special duties, powers and responsibilities that the police profession brings. The specificity of criminal law protection also arises from the risk of police profession, or potential threat to the safety of police officers which this profession makes one of the most risky professions. By applying positive legal, historical, comparative legal method and content analysis, we have contemplated completely and comprehensively, the regularity of our country's development of legislation regarding the protection of police officers, currently applicable criminal law norms in primary and secondary criminal legislation, as well as different legal solutions in comparative law which are determined by the legal field, the characteristics of criminal legislation and the position of police officers in a particular legal system. Criminal offenses against police officers in the Republic of Serbia are incriminated by the provisions of the Criminal Code, which provide criminal law protection of life and body, the rights and freedoms of man and citizen, as well as the protection of authorities, i.e. as special forms of certain criminal offenses. Criminal law protection of the police officers is provided by the provisions of the Law on Public Order, which ensure the protection of personal and bodily integrity of authorized officers while performing tasks on security or maintenance of public order. Although it is about criminal offenses where thir commission endangers the safety of police officers and perfoming the tasks and duties that provide security protection of the state and its citizens, the number of reported cases which results in imprisonment, is in a relatively small percentage. When the commission of offenses against the direct representatives of state authorities during the performance of official duties (if a verdict is reached) usually results in a suspended sentence, it sends a clear message to perpetrators of these criminal offences as well as to police officers who are injured or threatened by these acts.
Faculty:
Универзитет у Нишу, Правни факултет
Date:
30-06-2015
Keywords:
krivičnopravna zaštita / police officer / policijski službenik / ovlašćeno službeno lice / policijska profesija / ugrožavanje bezbednosti policijskih službenika / police profession / endangering the safety of police officers / criminal law protection