Optimiziranje oscilatorne udobnosti sedišta traktora u funkciji redukcije vibracija
Author
Cvetanović, Boban T.
Mentor
Cvetković, Dragan
Committee members
Praščević, Momir
Ćojbašić, Žarko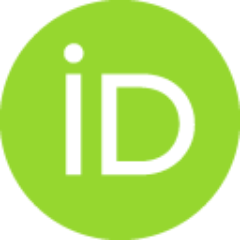 Zuber, Ninoslav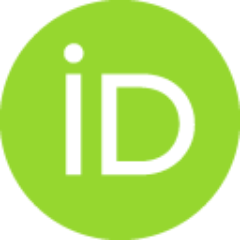 Cvjetić, Aleksandar

Abstract
As a means of farming operations, agricultural tractors have significantly contributed to production increase and operation efficiency, and facilitated and somewhat eliminated hard work completely. On the other hand, during everyday activities tractor drivers are exposed to many negative influences that have complex detrimental impact on operators' health and operational efficiency. Besides noise, precipitations, high humidity, high or low temperature, dust and chemical pollution, vibrations appear as one of important harmful factors. Vibrations occur as an effect of an interaction of tractor engine work and rough soil. In working conditions, the whole vehicle is exposed to complex oscillatory motions that are transferred from the engine, through transmission and chassis to the cab and further through the floor, seat and controls to a driver's body. From the aspect of harmful effect of vibrations, many studies have indicated tractors as hazardous machines. Researches in real-life condi
...
tions have shown that short, but constant, exposure to vibrations can result in chest and abdomen pain, shortness of breath, nausea and vertigo. On the other hand, long-term and constant exposure can lead to physiological, psychological and psychomotor disorders. Most drivers are not aware of harmful effects of vibrations, primarily because of simultaneous impact of vibrations and other occupational risks and detriments. Vibration harmful effects are obvious in older models of tractors especially, which don't have adequate vibration and shock absorption system. That's because they were made without good suspension systems which are standard part of all modern models of renowned manufacturers. Most of the tractors that are used in Serbia are more than 15 years old and most of them used to be manufactured by IMT (Industrija mašina i traktora – Beograd). Besides IMT models, Ursus, Zetor and Belarus models are often used. Most of the models of these manufacturers don't have suspension systems. That's why it is necessary to develop protection systems for these tractors so that drivers could be protected from vibration and shock harmful effects. Post-production installation of quality suspension system in the cab or on the axes in older models is an unlikely solution and is not common. From the financial aspect, that solution is not feasible, because the cost of installation of a new suspension would be much higher than the price of a used tractor. Therefore, from the financial and technical aspects, in these circumstances it is better to improve current seats which will lead to better comfort of the driver and reduced impact of vibration. All old models have simple mechanical seats. In some models seats have sponge pads, whereas older models have bare metal seats without any pads. Replacement of older seats with modern ones that are common in famous manufacturers cannot be optimal solution because it would mean a huge investment cost for every owner. Some studies have shown that some simple changes in seat design can reduce vibration levels more efficiently than much more complex solutions. Simple changes that can be made on tractor seats are interesting for many farmers because of little cost. This doctoral dissertation evaluates possibilities of tractor seat oscilatory comfort optimization by installing vibro-insulators (cushions) on tractor seats, from the aspect of vibration exposure reduction. Various materials' capacities to reduce vibrations and prevent them from spreading to the driver seat were tested. This dissertation is based on experimental measurements and it considers other experiences in similar vibration level measurements. Besides the experiments, significant knowledge was acquired from available literature. The optimal solutions obtained by using multi-criteria analysis and fazzy logic, where the criteria for selection of the best alternative, ranked in order of importance.
Faculty:
Универзитет у Нишу, Факултет заштите на раду
Date:
25-03-2016
Keywords:
vibracije / vibration / poljoprivredni traktor / ljudsko telo / dnevni nivo izloženosti / agriculture tractor / human body / daily level of exposure