Procesiranje i karakterizacija hibridnih nanokompozitnih materijala povećane otpornosti na udar
Processing and characterisation of hybrid nanocomposite materials with increased impact resistance
Author
Obradović, Vera M.
Mentor
Uskoković, Petar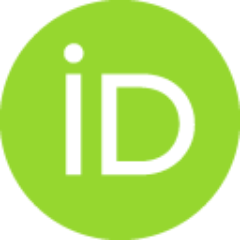 Committee members
Radojević, Vesna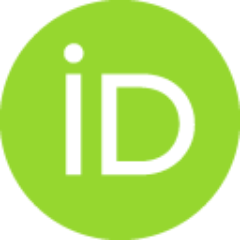 Janaćković, Đorđe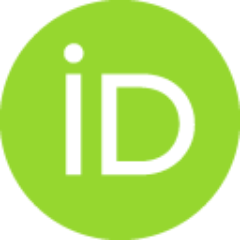 Stojanović, Dušica
Živković, Irena

Abstract
Materijal u vidu tkanina koje se proizvode od vlakana velike žilavosti se koristi u antibalističkoj zaštiti zbog svoje male gustine, velike otpornosti i velikog kapaciteta apsorpcije. Poslednjih godina p-aramidne tkanine (lamine) imaju veliku primenu u formiranju različitih kompozitnih struktura koje se koriste za proizvodnju antibalističke zaštitne opreme za telo. Njihove izvanredne mehaničke osobine potiču od dugačkih, pravih poli(parafenilen tereftalamid) vlakana. Povećanje modula ili čvrstoće polimera se postiže dodavanjem ojačanja. Različiti parametri ojačanja se uzimaju u obzir pri njihovom odabiru za uspešnu realizaciju u kompozitu. U njih se ubrajaju: veličina ojačanja (čestica), njihova geometrija, orijentacija, čvrstoća i jačina veze ojačanjematrica. Keramika se, zbog svojih svojstava, često koristi za ojačavanje zaštitne opreme za telo. Time se postiže fleksibilnost i mala težina cele zaštitne strukture. U okviru keramike nanosilika predstavlja jedno od vodećih oj
...
ačanja koje se koristi u polimernim kompozitima. Silika (SiO2) nanočestice karakterišu njihova velika specifična površina. Kako dolazi do uzajamne aglomeracije nanočestica, agensi u vidu silana se koriste za modifikaciju površine nanosilike zbog njihove uspešne disperzije i deaglomeracije, uzrokujući formiranje hemijskih veza između njih i organskih komponenata. Ugljenične nanocevi (Carbon nanotubes - CNT) predstavljaju odličan izbor kod odabira ojačanja za polimerne kompozite zbog njihovog velikog odnosa dužina/prečnik (oko 132000000), velike čvrstoće, malih dimenzija i mase, i velike provodljivosti. Površina uzoraka p-aramidnih multiaksijalnih lamina (Twaron i Kolon lamina) je bila modifikovana sa γ-aminopropiltrietoksisilanom (AMEO silan)/etanol rastvorom. Uzorci su potom bili impregnisani sa poli(vinil butiral)(PVB)/etanol rastvorom sa različitim vrstom i sadržajem nanoojačanja radi poboljšanja njihovih mehaničkih, termičkih i balističkih svojstava i povećanja apsorbovane energije udara, što je predstavljalo cilj istraživanja ove doktorske teze.
Material in the form of fabrics made of high tenacity fibers are used in antiballistic protection due to their low density, high resistance and high energy absorption capability. In recent times, p-aramid fabrics have had a wide range of applications in the construction of composite structures for the production of the antiballistic body armour protection. Their excellent mechanical properties originate from the long, straight fibers of poly(paraphenylene terephthalamide). The increase of the storage modulus or the stiffness of polymers can be achieved by adding reinforcement. Various parameters of reinforcement are taken into consideration for their selection and their prosperous realisation in composite. Ceramics have usually been used as reinforcement in the body armour owing to its properties, such as introducing flexibility and light weight of the overall protective structure. Ceramics nanosilica is one of the primary reinforcement used in polymer composites. The silic
...
a (SiO2) nanoparticles are defined by their high specific surface area. Due to their mutual agglomeration, silane coupling agents modify nanosilica surface for their successful dispersion and deagglomeration, causing the formation of chemical bonds between them and organic components. Carbon nanotubes (CNT) present a perfect choice as reinforcement in polymer composites because of their high aspect ratio (length/diameter ratio, around 132000000), great stiffness, small size and mass, and high conductivity. The surface of the p-aramid multiaxial fabric samples (Twaron and Kolon fabrics) was modified by γ-aminopropyl triethoxysilane (AMEO silane)/ethanol solution. Afterwards, the samples were impregnated with poly(vinyl butyral) (PVB)/ethanol solution with different types and contents of nanoreinforcement due to the improvement of their mechanical, thermal and ballistic properties and the increase of absorbed impact energy, which presented the aim of the research of this doctoral
Faculty:
University of Belgrade, Faculty of Technology and Metallurgy
Date:
29-02-2016
Projects: