Solvotermalna sinteza cink-oksida sa kontrolisanom veličinom čestica na nano i mikro skali
Solvothermal synthesis of zinc oxide with controlled nano-and microsized particles
Author
Luković Golić, Danijela
Mentor
Branković, Zorica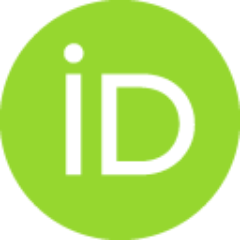 Committee members
Poleti, Dejan
Branković, Goran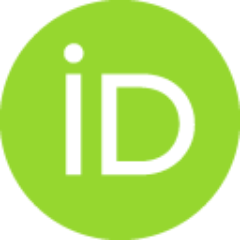 Šćepanović, Maja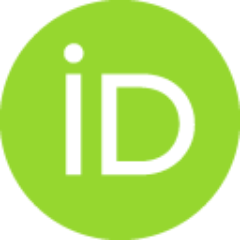 Marinković Stanojević, Zorica

Abstract
Cink-oksid je poluprovodni materijal koji je zbog svojih specifičnih fizičkih i hemijskih svojstava (širok energijski procep, hemijska i fotohemijska stabilnost, optička propustljivost, piezoelektricitet, netoksičnost, antibakterijska svojstva) našao primenu u izradi optoelektronskih uređaja, uređaja na bazi površinskih akustičnih talasa, emitera polja, piezoelektričnih uređaja, propustljivih provodnih materijala, solarnih ćelija, kozmetičkih preparata i slično. U okviru ove doktorske disertacije detaljno je proučen uticaj uslova sol-gel sinteze modifikovanim Španhelovim postupkom i sinteze solvotermalnim postupkom na strukturna i mikrostrukturna svojstva dobijenih prahova ZnO. Ispitivan je uticaj pHvrednosti u modifikovanom Španhelovom postupku, kao i temperature, vremena trajanja i pH-vrednosti koloidnih prekursora primenjenih u solvotermalnoj sintezi na veličinu i morfologiju čestica praha ZnO na nano- i mikroskali. U karakterizaciji prahova korišćene su: rendgenska stru
...
kturna analiza, termijska analiza, skenirajuća i transmisiona elektronska mikroskopija, ramanska i infracrvena spektroskopija. Pokazano je da su prahovi dobijeni sol-gel sintezom višefazni i da osim ZnO sadrže cink-hidroksid-acetate. Ustanovljeno je da su kod takvih prahova nanočestice ZnO (dm ≈ 4 nm) sa jednakim orijentacijama samouređene u monokristalne domene. Prahovi dobijeni solvotermalnim postupkom predstavljaju fazno čist ZnO. Njihova morfologija pri konstantnoj temperaturi i vremenu sinteze (200 °C, 2 h) za pH-vrednosti prekursora u intervalu od 8 do 12 menja se od pravilnih heksagonalnih prizmi do zaobljenih nanočestica. Pokazano je da produžavanje vremena sinteze pri konstantnoj temperaturi (200 °C) i pH-vrednosti (8) uslovljava promenu oblika čestica od heksagonalnih ka štapićastim, submikronske veličine, uključujući i formiranje mezokristalnih čestica ZnO. Prah čije čestice pokazuju najveći stepen homogenosti po veličini i obliku sintetisan je iz slabo kiselog koloidnog prekursora (pH = 6) u solvotermalnoj reakciji na 200 °C tokom 6 h. VI Na osnovu rezultata karakterizacije dobijenih prahova predloženi su mehanizmi rasta nanostuktruktura ZnO za različite uslove sinteza. Pokazano je da se kontrolom uslova solvotermalne sinteze može u potpunosti kontrolisati morfologija i veličina čestica ZnO, što omogućava dobijanje prahova unapred zadatih karakteristika.
Zinc oxide is a semiconductor material, which has been found useful in many applications, such as optoelectronic devices, surface acoustic wave devices, field emitters, piezoelectric devices, transparent conducting materials, sollar cells, cosmetics etc., due to its interesting properties, especially wide band gap, chemical and photochemical stability, optical transparency, piezoelectricity, nontoxicity, antibacterial and UV-protection properties. In this work, an influence of sol-gel (modified Spanhel method) and solvothermal synthetic conditions on structural and microstructural properties of ZnO powders was studied in detail. Precisely, the effect of pH value in modified Spanhel procedure, as well as temperature, time and pH value in solvothermal syntheses, on particle size and morphology was considered. The prepared powders were characterized by X-ray Diffraction Analysis, Thermal Analysis, Scanning and Transmission Electron Microscopy, Raman and Infrared Spectroscopy.
...
The results showed that the powders obtained from sol-gel process are multiphase systems containing ZnO and zinc hydroxide acetates. These powders consist of ZnO nanoparticles (dm ≈ 4 nm) with the same orientation, which were self-assembled into single crystal domains. The powders from solvothermal syntheses are phase-pure ZnO. The morphology of these particles obtained at 200 °C, during 2 h with pH values in the range 8 – – 12, changes from regular, hexagonal prisms to rounded nanoparticles. At 200 °C and pH = 8, the extending of reaction time results in changing of particle shape from hexagonal prisms to rods of submicron scale, including mesocrystal particles. The powder synthesized from slightly acidic precursor (pH = 6) at 200 °C, during 6 h revealed the highest homogeneity of particles shape and size. The most probable growth mechanisms of particles at different reaction conditions were proposed. It was shown that it is completely possible to control morphology and size of ZnO particles by adjusting conditions of the solvothermal VIII reaction which further enables producing of ZnO powders with predetermined properties.
Faculty:
Универзитет у Београду, Технолошко-металуршки факултет
Date:
21-02-2013
Projects:
Keywords:
Cink-oksid / Zinc oxide / sol-gel synthesis / solvothermal synthesis / nanoparticles / mesocrystals / self-assembling. / sol-gel sinteza / solvotermalna sinteza / nanočestice / mezokristali / samouređivanje.