Uprošćavanje modela elektroenergetskih sistema u analizama pouzdanosti
Approximation of power systems in the adequacy evaluation.
Author
Đorđević, Marija
Mentor
Salamon, Dragutin
Committee members
Škokljev, Ivan
Čukalevski, Ninel
Stefanov, Predrag
Mijailović, Vladica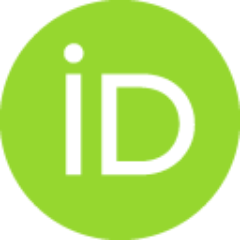 Abstract
Ovaj rad prikazuje DC mrežni ekvivalent za uprošćavanje interkonektivnih sistema u analizama pouzdanosti posmatranog elektroenergetskog sistema. Procena pouzdanosti složenih interkonektivnih elektroenergetskih sistema često je težak zadatak zbog velikog broja stanja ispada koje treba analizirati u proračunima. Potrebno računarsko vreme može biti značajno smanjeno ako se neki delovi elektroenergetskog sistema uproste ekvivalentima sa ograničenim brojem stanja koja predstavljaju samo ona najuticajnija stanja sa aspekta pouzdanosti sistema. Rad predlaže jedan alternativni DC model koji ima jedinstven izvorni čvor koji je dobijen paralelnim povezivanjem svih izvornih čvorova aproksimiranog dela sistema. Takav pristup zadržava osnovnu strukturu modelovanog sistema. Ekvivalentna mreža je formirana paralelnim povezivanjem svih izvornih čvorova kako bi se dobio jedan izvorni čvor. Mreža je oformljena na takav način da je transformisana u mrežni ekvivalent koji sadrži samo ekvivalen
...
tni izvorni čvor i interkonetivne čvorove prema sistemu koji se ispituje. Takođe je razmatrana mogućnost dodatne redukcije prostora stanja koja se zasniva na ugovorima o međusobnoj havarijskoj podršci između razmatranog sistema i aproksimiranog dela sistema i na ograničenju prenosnog kapaciteta interkonektivnih vodova. Prekoračenja u uprošćenom ekvivalentiranom sistemu vezana za simultane ispade proizvodnih jedinica i prenosnih vodova su modelovana preko jednog ekvivalentnog stanja izvora i preko ekvivalentiranja admitansi ekvivalentne mreže prema verovatnoćama ovih prekoračenja. Na ovaj način je obuhvaćena redukcija viškova energije obezbeđena preko interkonektivnog sistema zbog ispada samo vodova ili simultanih ispada vodova i proizvodnih jedinica. Ekvivalentna mreža formirana na ovaj način ima jednostavnu strukturu i redukovan broj stanja u poređenju sa originalnom mrežom, čime se smanjuju računski problemi u proceni pouzdanosti sistema od interesa. Primena predloženog modela je demonstrirana na dva poznata sistema, i to na Garverovom i IEEE RTS sistemu, kao i na realnim elektroenergetskim sistemima Srbije, Crne Gore i Albanije. Kao što može da se vidi iz prikazanih rezultata, predstavljanje interkonektivnih sistema ekvivalentom daje praktično iste rezultate kao kod potpunog modelovanja sistma i za parametre pouzdanosti po potrošačkim čvorovima sistema i za sistemske parametre celokupnog sistema. Jedini izuzeci u ovom pogledu su potrošački čvorovi u neposrednoj blizini graničnih čvorova. Ukoliko se koristi ekvivalentni model interkonektivnog sistema, računsko vreme je samo nekoliko procenata od vremena kada su sistemi predstavljeni u potpunosti. Ovo je rezultat redukcije broja komponenti sistema i broja stanja sistema postignutih aproksimacijama interkonetivnog sistema. DC mrežna aproksimacija interkonektivnih sistema prikazana u ovom radu ima jednostavnu strukturu i smanjen broj stanja u poređenju sa orginalnom mrežom. Ovo značajno smanjuje proračunske probleme u proceni pouzdanosti sistema od interesa. Kvalitet predloženog pristupa je uspešno dokazan na test primerima i na realnim sistemima.
This paper presents a DC equivalent network for the approximation of interconnected systems in the adequacy evaluation of the system under consideration. The evaluation of adequacy of composite interconnected power systems is in many cases a cumbersome task because of the enormity of failure states that should be considered by enumeration. The computation time can be significantly reduced if some portions of the power system are approximated by equivalents with a limited number of states that reflect only the most effective adequacy performances of these portions. This paper suggests an alternative DC model having a single source obtained by parallel connecting of all sources of the approximated system portion. Such an approach retains the basic structure of the modeled system. The equivalent network is built by parallel connecting all source buses to obtain a single source bus. The network constructed in such a way is than transformed in an equivalent network containing onl
...
y equivalent source bus and the interconnection buses to the system under investigation. The possibility of the additional reduction of the state space, based upon the agreements between the approximated portion and the remaining system concerning the mutual emergency support, and due to the limited loading capacity of interconnection lines, is also considered. The contingencies in the approximated system associated with simultaneous outages of generating units and transmission lines are modeled by a single equivalent source state and by modifying the admittances of the equivalent network in accordance with the probabilities of these contingencies. In such a way, the reductions of surplus power provided by interconnected system due to the outages of lines alone or in combination with generating units are encompassed. The equivalent network formed in such a way has a simple structure and a reduced number of states when compared to the original network, which considerably reduces the computational burden in the evaluation of the adequacy of the system under consideration. The application of the proposed model is demonstrated on two well-known systems Garver, IEEE RTS and real electrical systems of Serbia, Montenegro and Albania. As can be seen from presented results, the equivalent representaion of interconnected systems has provided practically the same results as the complete model of this system both for the adequacy indices of load nodes and for the total indices for the entire system. Load node being in the closest vicinity of tie node, appears as a single exception in this regard. The calculation time if the equivalent model of interconnected systems is used was only few proccent of this time with comlplete representaion of the systems. This was due to the reduction of the number of system components and system states achieved by the approximation of the interconnected system. The DC network approximating interconnected systems presented in this paper has a simple structure and a reduced number of states when compared to the original system. This considerably decreases the computational burden in the evaluation of the adequacy of the system of interest. The quality of the proposed approach has been succesfully verified for test system examples and real electical systems.
Faculty:
Универзитет у Београду, Електротехнички факултет
Date:
22-10-2013
Keywords:
DC mrežni ekvivalent / DC equivalent network / elektroenergetski sistemi / pouzdanost / power systems / adequacy