Degradacija triketonskih herbicida primenom unapređenih oksidacionih procesa
Degradation of triketone herbicides using advanced oxidation processes
Author
Jović, Milica S.
Mentor
Roglić, Goran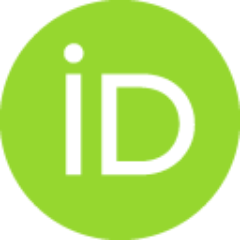 Committee members
Stanković, Dalibor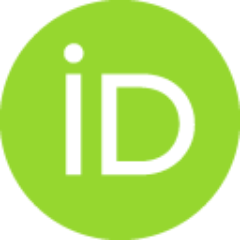 Manojlović, Dragan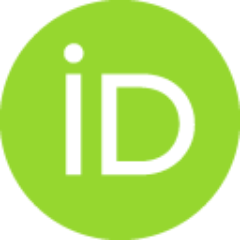 Dojčinović, Biljana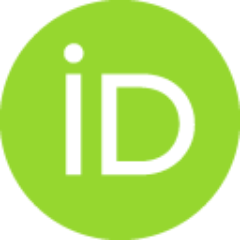 Obradović, Bratislav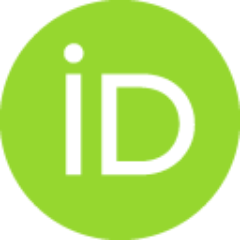 Abstract
Primenjena hemija / Applied Chemistry
Degradacija triketonskih herbicida, mezotriona i sulkotriona, ispitana je pomoću sledećih unapreĎenih oksidacionih procesa (eng. Advanced Oxidation Processes, AOP): Fentonov reagens, fotokataliza, ozonizacija, plazma tretman, elektrohemijska degradacija. U prvom delu rada optimizovane su HPLC metode za kvantifikaciju triketonskih herbicida, tj. za praćenje efikasnosti degradacije i HPLC-MS metode za identifikaciju degradacionih proizvoda. Efikasnost mineralizacije pesticida je odreĎena preko HPK (hemijske potrošnje kiseonika) i TOC (totalnog organskog ugljenika) vrednosti. Identifikovano je ukupno trinaest degradacionih proizvoda kod oba pesticida, sedam aromatičnih proizvoda i šest alifatičnih karboksilnih dikiselina. Ispitana je degradacija mezotriona i sulkotriona Fentonovim reagensom (optimizovana koncentracija jona Fe2+), fotokatalizom, ozonizacijom i DBD reaktorom. Nakon svake degradacije su identifikovani glavni proizvodi degradacije i odreĎene HPK vrednosti za oba pesticida. U
...
daljem radu je ispitana je mogućnost primene homogenih katalizatora za poboljšanje efikasnosti degradacije mezotriona u DBD reaktoru. Ispitana su četiri katalitička sistema i optimizovane koncentracije katalizatora i specifične gustine energije kako bi se dobila najveća efikasnost degradacije i mineralizacije. Za optimalne koncentracije katalizatora u svakom katalitičkom sistemu su idenfikovani degradacioni proizvodi i odreĎene TOC vrednosti. Efikasnost degradacije mezotriona u katalitičkim sistemima je bila: (SED 124 kJ/L): 5 ppm Fe2+/DBD > 10 mM H2O2/DBD > 1 ppm Mn2+/DBD > 5 ppm Co2+/DBD > DBD bez katalizatora. Efikasnost mineralizacije je bila: 10 mM H2O2 (71%) > 5 ppm Fe2+ (61%) > 5 ppm Co2+ (38%) > DBD bez katalizatora (34%) > 1 ppm Mn2+ (28%). Nakon toga je ispitana elektrohemijska degradacija mezotriona i sulkotriona u dvoelektrodnoj, nepodeljenoj ćeliji, sa natrijum-sulfatom kao osnovnim elektrolitom. Kod elektrohemijske degradacije su optimizovani različiti parametri: elektrodni materijal (Zr/Pt, Pd/Pt, C/Pt, Nb/Pt i Ti/Pt), pH (3, 7 i 9) i jačina struje (50, 100 i 200 mA). Na optimalnim uslovima degradacije su idenfitikovani glavni proizvodi degradacije i odreĎene HPK vrednosti. Svi degradacioni postupci ponovljeni sa realnim uzorkom dunavske vode u cilju poreĎena efikasnosti degradacije. Kod svih tretmana je postignuta manja efikasnost u dunavskoj vodi sem kod Fentonovog reagensa. Procena rizika toksičnosti tretiranih rastvora nakon svake degradacije je ispitana pomoću test organizama Artemia salina. Na osnovu rezultata testova akutne toksičnosti se može zaključiti da se svi tretmani mogu koristiti u degradaciji triketonskih herbicida jer nastali degradacioni produkti ne predstavljaju opasnost po vodene organizme
Degradation of triketone herbicides, mesotrione and sulcotrione, was investigated using the following advanced oxidation processes (AOP): Fenton's reagent, photocatalysis, ozonation, plasma treatment and electrochemical degradation. In the first part of the work were optimized HPLC methods for the quantification of triketone herbicides and monitoring the effectiveness of degradation, while HPLC-MS methods were optimized for the identification of the degradation products. Mineralization efficiency was determined via COD (chemical oxygen demand) and TOC (total organic carbon) value. Thirteen degradation products were identified for both pesticides, including seven aromatic compounds and six aliphatic carboxylic diacids. Degradation of mesotrione and sulcotrione were investigated using Fenton's reagent (optimized concentration of Fe2+ ions), photocatalysis, ozonation and DBD reactor. Major degradation products and COD values were identified for both pesticides after each degradation proce
...
dure. In the further experiments was investigated possibility of application of homogeneous catalysts for improval of the mesotrione degradation efficiency in the DBD reactor. Four catalytic systems were tested and catalyst concentration and specific energy density (SED) were optimized in order to obtain the greatest effectiveness of degradation and mineralization. Degradation products and TOC values was determined for optimal concentration of the catalyst in each catalytic system. Mesotrione degradation efficiency in DBD catalytic systems was in order: (for SED 124 kJ / L): 5 ppm Fe2+/DBD > 10 mM H2O2/DBD > 1 ppm Mn2+/DBD > 5 ppm Co2+/DBD > DBD without catalyst. Mineralization efficiency was: 10 mM H2O2 (71%) > 5 ppm Fe2+ (61%) > 5 ppm Co2+ (38%) > DBD without catalyst (34%) > 1 ppm Mn2+ (28%). Electrochemical degradation of mesotrione and sulcotrione was studied in two-electrode undivided cell with sodium sulfate as supporting electrolyte. Different parameters were optimized: electrode material (Zr/Pt, Pd/Pt, C/Pt, Nb/Pt and Ti/Pt), pH (3, 7 and 9) and current value (50, 100 and 200 mA). Degradation products and COD values were determined on optimal conditions. All degradation processes were repeated with the real water sample (Danube water) and degradation efficiencies were compared. All treatments gave lower efficiency with Danube water except Fenton reagent. After each degradation experiment toxicity risk assesment was evaluated using the test organism Artemia salina. Based on the results of the acute toxicity test was concluded that resulting degradation products do not pose a risk to aquatic organisms and could be used for degradation of triketone herbicides
Faculty:
Универзитет у Београду, Хемијски факултет
Date:
29-04-2014
Keywords:
triketonski herbicidi / triketone herbicides / mezotrion / sulkotrion / AOP / DBD / elektrohemijska degradacija / homogeni katalizatori / Artemia salina / HPLC / Orbitrap-MS / mesotrione / sulcotrione / AOP / DBD / electrochemical degradation / homogeneous catalysts / Artemia salina / HPLC / Orbitrap MS