Kondicionali, kontekst i znanje
Conditionals, context, and knowledge
Author
Ostojić, Jelena J.
Mentor
Đorđević, Vladan
Committee members
Arsenijević, Miloš
Jandrić, Andrej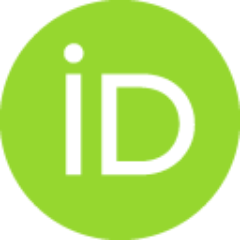 Abstract
Teza se sastoji iz tri glavna dela. Cilj prvog dela je da se objasni na koji način različite teorije protivčinjeničkih kondicionala objašnjavaju zavisnost kondicionala od konteksta. Glavni rezultat se odnosi na razlike između tzv. "standardne", ili Stalnaker-Luisove teorije i "pragmatičkih" teorija koje tretiraju kondicionale kao striktne implikacije iz modalne logike. Takođe ću skicirati novu verziju pragmatičke teorije koja je rezultat sinteze Varmbrodovog rada i Đorđevićevog rada o kondicionalima. Drugi deo je o primeni kondicionala u epistemologiji. Nekolicina vrlo uticajnih epistemologa određuje pojam znanja pomoću kondicionala. Upotrebiću rezultate iz prvog dela teze i ispitaću kakve su posledice primene različitih teorija kondicionala na analizu znanja. U većini slučajeva epistemolozi koriste standardne teorije. Tvrdiću da primena pragmatičkih teorija umesto standardnih donosi značajne promene i da je to zbog različitih uloga konteksta unutar tih teorija. Glavne promene se odnos
...
e na način odgovora skeptiku, validnost zatvorenosti znanja i odnos između uslova osetljivosti i bezbednosti. Metod koji koristim u pojmovnoj analizi je pretežno empirijski budući da ispitujem upotrebu kondicionala u običnom govoru. Pored toga, koristim metodu formalne semantike i pragmatike. Treći deo se bavi primenom logike kondicionala na kvantnu mehaniku. H. Stap je dao dokaz Belove teoreme u Luisovoj logici za kondicionale. Belova teorema se smatra jednom od najvažnijih teorema u istoriji nauke. Stap je u svom dokazu koristio manje pretpostavki nego što je koristio Bel i da je bio uspešan, Stapov dokaz bi bio od puno veće važnosti za fiziku nego Belov. Tvrdiću da, na žalost, dokaz nije uspešan.
The thesis has three main parts. The goal of the first part is to explain how different theories of counterfactual conditionals deal with the context-dependency of conditionals. My main results are related to the differences between the so-called 'standard', or 'Stalnaker-Lewis' theories and the 'pragmatic' theories which treat conditionals semantically as usual strict implications from modal logic. I will also sketch a new version of pragmatic theory which is a result of synthesis of Warmbrod's and Djordjevic's work on conditionals. The second part is about application of conditionals to epistemology. Several very influential epistemologists determine the notion of knowledge in terms of conditionals. I will use my results from the first part and investigate the consequences of application of different theories of conditionals to the analysis of knowledge. In most cases epistemologists use standard theories. I will argue that applying the pragmatic theory instead of the standard one br
...
ings significant changes, and that is because of the different role of context sensitivity presumed by these theories. The main changes concern the answer to the sceptical challenge, the validity of epistemic closure, and the relation between the so called conditions of safety and sensitivity. The method used in concept analysis is mainly empirical, since it investigates the ordinary language usage of conditionals and knowledge. Besides that, I use the methods of formal semantics and pragmatics. The third part is about application of logic for conditionals in quantum mechanics. H. Stapp proposed a proof of Bell's theorem within Lewis's logic for conditionals. Bell's theorem is said to be one of the most important theories in the history of science. Stapp in his proof uses fewer assumptions than Bell did, and, were it successful, Stapp's proof would be much more significant for physics then Bell's. I argue that, unfortunately, the proof fails.
Faculty:
Универзитет у Београду, Филозофски факултет
Date:
31-03-2016
Keywords:
protivčinjenički kondicionali / counterfactual conditionals / bekgraund činjenice / semantika / pragmatika / kontekst / objašnjenje / deduktivna zatvorenost znanja / osetljivost / bezbednost / nelokalnost kvantne mehanike / background facts / semantics / pragmatics / context / explanation / epistemic closure / sensitivity / safety / non-locality of quantum mechanics