Proučavanje procesa sinteze i svojstava višefaznih oksidnih prahova dobijenih hidrotermalnim procesiranjem
The Study of synthesis processes and properties of multiphase oxide powders obtained by hydrothermal processing
Author
Stojanović, Zoran S.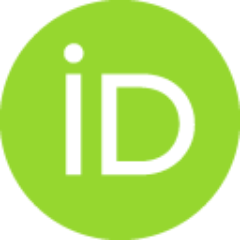 Mentor
Aleksić, Radoslav
Committee members
Uskoković, Dragan P.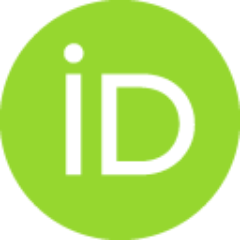 Janaćković, Đorđe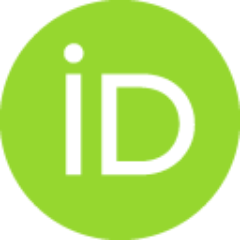 Abstract
Doktorska disertacija obuhvata istraţivanja fundamentalnih aspekata i strategija sinteze koloidnih nanokristala, nanostruktura i submikronskih kristala nekoliko neorganskih oksidnih materijala i zlata, hidrotermalnim i solvotermalnim procesima. Motivacija za istraţivanja je opšti nauĉni interes za poznavanjem mehanizama sinteze koloidnih nanokristala i rasta kristala u hidrotermalnim i solvotermalnim uslovima u cilju uspostavljanja metoda kontrolisane sinteze homogenih i heterogenih funkcionalnih nanostruktura. Dalja istraţivanja su voĊena u dva pravca, formiranje razliĉitih struktura višeg reda supramolekulskim interakcijama i potencijalna implementacija sintetisanih materijala u praksi. Materijal koji je po obimu najviše bio zastupljen u istraţivanjima koja su obuhvaćena doktorskom disertacijom je kalcijum hidroksiapatit (HAp) i njegovi parcijalno supstituisani derivati sa jonima Co2+ (CoHAp) i Zr4+/ZrO2 (ZrHAp). Ispitana je sinteza HAp, CoHAp i ZrHAp u hidrotermalnom sistemu bez pri
...
sustva organskih supstanci. UraĊena je detaljna karakterizacija uzoraka metodama kao što su rendgenska difrakcija na prahu (XRD), laserska difrakcija (LD), atomska spektroskopija (ICP AS) i skanirajuća elektronska mikroskopija (SEM). U nastavku istraţivanja, ekstenzivno su ispitani HAp i CoHAp sa razliĉitim udelima supstituisanog kobalta u strukturi u in vitro i in vivo biološkim uslovima kao funkcionalnog materijala za reparaciju oštećenog koštanog tkiva mandibule pacova. Dobijeni rezultati pokazuju da sinergistiĉki efekti u biološkim sistemima prilikom implantacije CoHAp materijala, omogućavaju iznenaĊujuće brzu regeneraciju i povećanje gustine koštanog tkiva...
The PhD thesis includes research of the fundamental aspects and the synthetic strategies of colloidal nanocrystals, nanostructures and submicron crystals of several inorganic oxide materials and gold element obtained by hydrothermal and solvothermal processes. The motivation for the research was the general scientific interest for understanding the mechanisms of the colloidal nanocrystals synthesis and the crystal growth in hydrothermal and solvothermal conditions, in order to establish controlled synthesis of homogeneous and heterogeneous functional nanostructures. The following investigations were conducted in two directions, the first one was the formation of various structures of higher orders by supramolecular interactions, and the other was the potential implementation of the synthesized materials in practice. The most used materials in the research included in this thesis were calcium hydroxyapatite (HAp) and its derivates, the partial substituent with Co2+ (CoHAp) and Zr4+/ZrO2
...
(ZrHAp). The synthesis of HAp, CoHAp and ZrHAp were investigated in hydrothermal system without any presence of organic compounds. The detailed characterization of samples was performed using methods such as X – ray powder diffraction (XRD), the laser diffraction (LD), atomic spectroscopy (ICP AS) and scanning electron microscopy (SEM). In addition, the extensive study of HAp and CoHAp was conducted in vitro and in vivo in the biological environment to examine functional properties of these materials for bone damage reparation in rat's mandible. Obtained results shows that synergistic effects in biological systems, when implanting CoHAp material, enable unexpectedly fast regeneration and improve density of bone tissue...
Faculty:
Универзитет у Београду, Технолошко-металуршки факултет
Date:
26-09-2014
Projects:
Keywords:
hidrotermalna sinteza / hydrothermal synthesis / solvotermalna sinteza / nanokristali / morfologija / oksidi / magnetni materijali / apatit / fosfati / zlato / koloidne heterostrukture / solvothermal synthesis / nanocrystals / morphology / oxides / magnetic materials / apatite / phosphates / gold / colloidal heterostructures