Regionalno-geološke karakteristike miocenskih sedimenata na prostoru severnog Banata
Regional geological characteristic of miocene sediments in northern Banat region.
Author
Radivojević, Dejan N.
Mentor
Cvetković, Vladica
Committee members
Rundić, Ljupko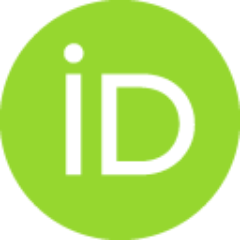 Toljić, Marinko
Jovanović, Divna

Abstract
Predmet doktorske disertacije predstavljalo je rešavanje strukturno‐stratigrafskih odnosa miocenskih sedimenata na prostoru severnog Banata. U cilju regionalnog sagledavanja, korišćeni su svi raspoloživi geofizički i geološki podaci sa šireg istražnog područja, odnosno iz celog Panonskog basena i susednog orogena. Osim klasičnih metoda primenjene su i savremene metode seizmostratigrafije, tektonostratigrafije i riftne sekvencione stratigrafije. Primenjene metode omogućile su izradu modela progradacije ivice šelfa za ceo Panonski basen, modela uzajamnih veza između basena i geodinamičkog modela jugoistočnog oboda basena. Jezero Panon je većim delom zapunjeno prilivom sedimenata paleo‐Dunavom sa severozapada, odnosno paleo‐Tisom sa severoistoka. Pored toga, progradacija se odvijala i duž lokalnih rečnih sistema iz pravca istoka i zapada duž istočne, odnosno juga i severa duž južne margine Panonskog basena. Završna faza zapunjavanja jezera Panon odigrala se pre otprilike četiri miliona go
...
dina na mestu sučeljavanja dva deltna sistema suprotnog pravca, u blizini Zrenjanina. Za razliku od centralnih i severnih delova Panonskog basena, u okviru progradacione serije šireg istražnog područja nije utvrđena regionalna diskordancija koja bi ukazala na uticaj mesinske krize saliniteta. Jugoistočni deo Panonskog basena formiran je asimetričnom riftogenezom duž serije velikih detačmenta koji su migrirali u prostoru i vremenu. Idući od zapada ka istoku, odnosno iz pravca juga ka severu, baseni postaju sve mlađi. Proces ekstenzije pokriva period od gotovo 15 miliona godina, od ranog miocena do ponta.
The subject of the thesis is solving structural‐stratigraphic relations of northern Banat Miocene sediments. All available geophysical and geological data from entire Pannonian Basin and neighboring orogen were used in order to get wider regional view. Besides classic methods, also modern methods of seismostratigraphy, tectonostratigraphy and rift sequence stratigraphy were used. Using all the methods have enable constraining the shelf progradation model for entire Pannonian Basin, interbasin connectivity model and geodynamic model for southeastern basin margin. Lake Pannon is mostly filled with sediments transported by paleo‐Danube from southwest and paleo‐Tisza from northeast. Besides those two most important systems progradation also appear from local river systems toward east and west across eastern margin and toward south and north across southern margin of Pannonian Basin. The final stage of Lake Pannon fill appear in place where two deltaic systems reach each other before 4 Ma i
...
n vicinity of Zrenjanin. Unlike to central and Northern parts of Pannonian Basin, within progradation sediments of investigated area there is no presence of regional unconformity which will point to Mesinian salinity crisis. Southeastern part of Pannonian Basin is formed by asymmetric simple shearing mechanism across set of large detachments that migrated in space and time. Heading both, from west toward east and south to north, basins are becoming younger. The extension process covers almost 15 Ma years long period, from Early Miocene until Pontian time.
Faculty:
Универзитет у Београду, Рударско-геолошки факултет
Date:
30-12-2014
Keywords:
Centralni Paratetis / Central Paratethys / Panonski basen / miocen / jezero Panon / seizmostratigrafija / sekvenciona stratigrafija / paleogeografija / geodinamika / Pannonian Basin / Miocene / Lake Pannon / Seismic stratigraphy / Sequence stratigraphy / Paleogeography / Geodynamics