Aktivno i aktivno-pasivno prigušenje vibracija strukturalnih elemenata vazduhoplova
Active and semi-active vibration damping of aircraft structural elements
Author
Jovanović, Miroslav M.
Mentor
Simonović, Aleksandar
Committee members
Stupar, Slobodan
Petrović, Nebojša
Zorić, Nemanja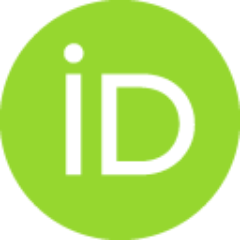 Gvozdenović, Slobodan

Abstract
Ova doktorska disertacija bavi se razvojem sistema aktivnog i aktivno-pasivnog prigušenja vibracija strukturalnih elemenata vazduhoplova. Postupak razvoja sistema je podrazumevao razvijanje matematickog modela aktivne strukture (strukturalni element sa senzorskom i aktuatorskom platformom) sa ciljem utvrðivanja njihovog uticaja na dinamicke karakteristike osnovnog strukturalnog elementa. Problem je definisan metodom konacnih elemenata bazirane na teoriji smicanja treceg reda. Konstitutivne jednacine i veza izmeðu pomeranja i deformacije su linearne. U daljem radu, predstavljen je problem odreðivanja optimalnih položaja i orijentacija aktuatora i senzora, kao i njihov uticaj na karakteristike upravljivosti i osmotrivosti. Predstavljen je teorijski koncept upravljanja sistemima u povratnoj sprezi, kriterijumi stabilnosti i uticaj kašnjenja upravljackog signala na efikasnost rada sistema aktivnog prigušenja vibracija. Sintezom metoda konacnih elemenata i optimizacije rojem cestica uz prim
...
enu definisanih kriterijuma optimizacije, izvršena je optimizacija položaja i orijentacije piezoelektricnog (PZT) aktuatora i mernih traka (Wheatstone-ovog mosta) kao senzorske platforme na strukturalnom elementu vazduhoplova (pravougaona aluminijumska ploca, dimenzija 280x200x1 mm3). Dobijeni numericki rezultati bili su ulazni podaci u procesu projektovanja i razvoja upravljackog sistema (kontrolera) sa jednim-ulazom-jednim-izlazom zasnovanom na strategiji povratne sprege sa proporcionalno-integralno-diferencijalnim (PID) algoritmom upravljanja...
This doctoral dissertation deals with development of active and semi-active vibration reduction system on aircraft structural elements. In the development procedure mathematical model of active structure (structural element with sensor and actuator platform) is developed with the aim to identify the effects in dynamic characteristics of basic structural element. The problem is formulated using the finite element method based on the third order shear deformation theory. Constitutive equations and the strain - displacement relations are linear. In further work, the problem of determination of optimal positions and actuator and sensor orientation is presented and also their effects on system controllability and observability characteristics are defined. Theoretical concept of control in feedback system, criterions of stability and influences of control signal time delay on vibration reduction system effectiveness are presented. The integration of finite element method and particle swarm o
...
ptimization using defined optimization criteria, the optimization of position and orientation is performed for piezoelectric (PZT) actuator and strain gages (Wheatstone full bridge) sensor platform on aircraft structural element (rectangular aluminum plate, dimensions 280x200x1 mm3). The obtained numerical results were the input data in design and development process of single-input-single-output feedback controller based on proportional-integralderivative (PID) control algoritham...
Faculty:
Универзитет у Београду, Машински факултет
Date:
21-03-2014
Projects:
Keywords:
aktivno prigušenje vibracija / active vibration reduction / piezoelectric actuators / finite element method / particle swarm optimization / proportional-integral-derivative (PID) control / system controllability / system observability / modal analysis / damping coefficient / system stability / piezoelektricni aktuatori / metoda konacnih elemenata / optimizacija rojem cestica / proporcionalno-integralno-diferencijalno (PID) upravljanje / upravljivost sistema / osmotrivost sistema / modalna analiza / koeficijent prigušenja / stabilnost sistema