Robotski sistem za vežbanje i procenu funkcionalnosti gornjih ekstremiteta tokom rehabilitacije osoba posle moždanog udara
Robotic system for training and assessment of upper extremity function during rehabilitation of stroke survivors.
Author
Kostić, Miloš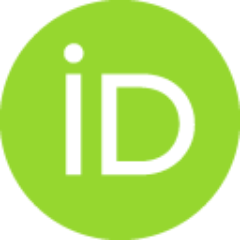 Mentor
Popović, Dejan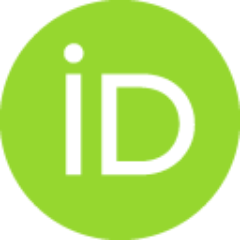 Committee members
Popović, Mirjana
Kovačević, Branko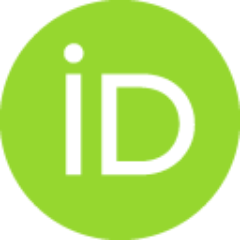 Potkonjak, Veljko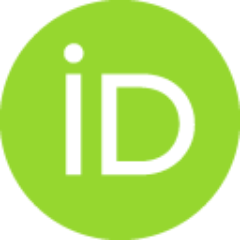 Švirtlih, Laslo

Abstract
Moždani udar je oboljenje centralnog nervnog sistema koje je, prema podacima Svetske zdravstvene organizacije, najveći uzrok invaliditeta i među prva tri uzroka smrtnosti. Kod osoba koje prežive moždani udar mogu se javiti delimična ili potpuna motorna oduzetost jedne ili obe strane tela. Ponovno uspostavljanje motorne kontrole gornjih ekstremiteta kod ovih osoba je veoma važno za njihovu samostalnost i poboljšanje kvaliteta života. Rezultati mnogih kliničkih studija ukazuju da asistencija pri intenzivnom treningu funkcionalnih pokreta (fokusiranih na konkretan zadatak) u prisustvu stimulišuće povratne informacije značajno podstiče oporavak motorne kontrole. Tumačenje ovih rezultata je da se reorganizacija kortikalnih struktura, koja je ključna za dugoročni oporavak, intenzivira povećanjem broja ponavljanja funkcionalnih pokreta. Međutim, ovakav tip vežbanja nije uvek moguć, pogotovo u ranim fazama oporavka. Pacijenti često nisu u mogućnosti da izvedu funkcionalan pokret, već im je pot
...
reban neki vid asistencije. Rešenje ovog problema jeste asistencija od strane terapeuta što predstavlja naporan i monoton zadatak i utiče na smanjenje motivacije pacijenata. Alternativno rešenje koje privlači veliku pažnju istraživača je primena personalnih robota u rehabilitaciji. Prednost ovakvih uređaja je što mogu da asistiraju pri izvođenju pokreta na način koji je ponovljiv i može da se prilagodi potrebama pacijenta. Još jedan značajan segment je što ovi sistemi pružaju mogućnost uključenja virtuelne realnosti i video igara u proces rehabilitacije. Pri ovome robotski sistemi omogućavaju objektivnu kvantifikaciju trenutnih sposobnosti pacijenta merenjem kinematičkih i dinamičkih karakteristika pokreta. Intenzivnija istraživanja primene ovakvih sistema u rehabilitaciji počela su krajem osamdesetih i početkom devedesetih godina, a poslednjih nekoliko godina ovakvi roboti su našli primenu u rehabilitacionim klinikama. Iako su u poslednjih trideset godina dizajn i kontrola ovih uređaja značajno unapređeni, efikasno programiranje robota u kliničkom okruženju i pružanje asistencije na najbolji način za oporavak pacijenta su i dalje otvorena pitanja bez adekvatnog rešenja...
Stroke is a neurological deficit of cerebrovascular origin, which is the leading cause of disability and one of the leading causes of mortality in the world, according to reports of the World Health Organization. Stroke survivors may suffer partial or complete paralysis of one or both sides of the body. Reestablishing motor control of upper extremities is essential for achieving independence and improvement quality of life of such patients. Results of many clinical trials indicate that intensive assisted training of functional (task oriented) movements, with stimulating feedback significantly improves restoring of motor control. Interpretation of these results is that the reorganization of cortical structures, which is instrumental for long term recovery, benefits from dosage increase of functional movement exercise. Unfortunately, such exercise is not always possible, especially in the early stages of rehabilitation. Patients are often unable to perform functional movements and requir
...
e some form of assistance. One of the approaches is that therapists assist their movements, which is laborious and monotonous task, often leading to decrease of patients' motivation for exercise. Alternative solution which is becoming increasingly popular in the scientific circles is the use of personalized robots in rehabilitation. Advantage of such systems is ability to assist movementexecution in a repeatable way, which can be adapted to patients' needs. Another important aspect is the possibility of including virtual reality and video games in the rehabilitation process. Robotic systems also enable objective quantification of patient's current abilities by measuring movement kinematics and dynamics. Intensive research in the domain of rehabilitation robotics was initiated in late 80's and early 90's, while in recent years these robots have become present in rehabilitation clinics as commercial systems. Even though in the last 30 years both design and control of these devices have significantly improved, efficient programming in clinical environment, as well as providing assistance in the manner most beneficial for patient's recovery, remain open questions, without adequate solutions...
Faculty:
Универзитет у Београду, Електротехнички факултет
Date:
05-03-2014
Projects:
Keywords:
restoracija motorne kontrole / motor control restoration / rehabilitacioni robot / procena stanja motorne kontrole / reprezentacija pokreta / upravljanje pokretima / motivacija pacijenata / video igre za rehabilitaciju / rehabilitation robotics / motor control assessment / movement representation / movement control / patients' motivation / gaming for rehabilitation