Spektrometrija fotonskog zračenja u radiološkom opsegu energija pomoću CdTe detektora
Photon spectrometry in diagnostic radiology energy range with the cdte detector.
Author
Stanković-Petrović, Jelena S.
Mentor
Marinković, Predrag
Committee members
Cvetić, Jovan
Lazarević, Đorđe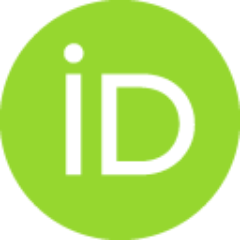 Ciraj-Bjelac, Olivera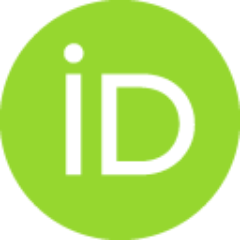 Stanković, Koviljka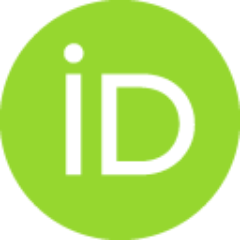 Abstract
Nuklearna tehnika / Nuclear Engineering
U ovoj disertaciji je prikazan metod za korišćenje detektora od kadmijum-telurida (CdTe) u spektrometriji fotona u medicinskoj dijagnostičkoj radiologiji. Detekcija fotonskog zračenja i određivanje njegovog spektra CdTe poluprovodničkim detektorom podrazumeva i analizu deformacija spektra. Ove deformacije se javljaju usled neželjenih posledica interakcije upadnih fotona i elektrona detektora, kao i usled nekompletnog transporta nosilaca naelektrisanja unutar detektora. Da bi se te posledice uklonile potrebno je upotrebiti metod anfoldinga (unfolding). Anfolding je jedna vrsta dekonvolucuje i njime se izračunava pravi energetski spektar upadnog zračenja, a prema deformisanom, izmerenom spektru. Ovaj metod je podrazumevao rad u više etapa: (1) eksperimentalna merenja CdTe spektrometrom; (2) simulaciju realnog eksperimenta primenom Monte Karlo metoda, (3) modelovanje uticaja električnog polja unutar poluprovodničkog detektora na nosioce naelektrisanja, i (4) numeričko rešavanje sistema je
...
dnačina u slučaju loše uslovljene matrice sistema. Simulacija eksperimenta je izvršena programom MCNP5 i PTRAC izlaznom datotekom. Datoteka PTRAC je omogućila uključivanje modela transporta nosilaca u Monte Karlo simulaciju i algoritam je predstavljen dalje u tekstu. Izabrana numerička metoda za rešavanje sistema jednačina u slučaju loše uslovljene matrice je metod dekompozicije na singularne vrednosti sa odsecanjem. Pokazano je da se rezultati primenjenog anfolding metoda dobro slažu sa referentnim spektrom. Anfolding metod je onda uspešno iskorišćen za postprocesiranje nekolicine spektara X-zračenja koji se koristi u medicinskoj radiologiji snimljenih pomoću CdTe detektora
The method for using a cadmium-telluride (CdTe) radiation detector for the photon spectrometry in the diagnostic medical radiology is presented here. The detection of photon radiation and the determination of its spectrum with the CdTe semiconductor, also involves the analysis of the deformation of the spectrum. These distortions are due to the unwanted consequence of the interaction of photons with detector electrons, as well as due to the incomplete charge carrier transport within the detector. In order to eliminate these consequences, it is necessary to use the unfolding method. The unfolding method is a deconvolution method that calculates true energy spectrum of incident radiation according to convoluted, measured spectrum. This method involved working in several phases: (1) real spectrum measurement; (2) simulation of the real experiment using the Monte Carlo method, (3) modeling of the influence of the electric field within the semiconductor detector to the charge carriers trans
...
port, and (4) the numerical solution of systems of equations in the case of poorly conditioned system matrix. The experiment was simulated with the program MCNP5 and a PTRAC output file. The PTRAC file enabled the inclusion of carrier transport model into Monte Carlo simulation and the algorithm is presented in the text. A truncated single value decomposition method was used as the numerical method for solving systems of equations in the case of poorly conditioned system matrix. The results showed that the results of applied unfolding method agree well with the referential spectrum. The unfolding method was than succesfuly used for the post-processing of several X-spectra used in the field of diagnostic radiology recorded using the CdTe detectors
Faculty:
Универзитет у Београду, Електротехнички факултет
Date:
25-02-2016
Keywords:
Fotonska spektrometrija / Photon spectrometry / poluprovodnički detektor / kadmijum-telurid / dijagnostička radiologija / Monte Karlo simulacija / anfolding / semiconductive detector / cadmium-telluride / diagnostic radiology / Monte Carlo simulation / unfolding