Strategije konstruisanja značenja u savremenom američkom političkom diskursu
Meaning construction strategies in contemporary american political discourse
Author
Muhić, Emir
Mentor
Rasulić, Katarina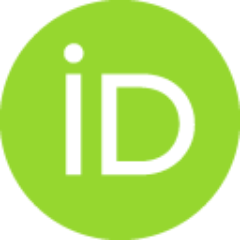 Committee members
Bilbija, Snežana
Stojanović, Smiljka

Abstract
Doktorska disertacija Strategije konstruisanja značenja u savremenom američkom političkom diskursu sagledava strukturisanje značenjskih nadokvira u savremenom američkom političkom diskursu kroz vizuru dvije komplementarne lingvističke teorije – kritička analiza diskursa i kognitivna lingvistika, preciznije, teorija konceptualnih metafora. Istraživački projekt težište stavlja na multidimenzionalne perspektive sagledavanja relevantnih aspekata prirode značenja, značenja u kontekstu političkog diskursa u Sjedinjenim Američkim Državama, te istorijsko-kulturoloških posebnosti koje tvore jedinstvenu jezičku aparaturu putem koje se konstruiše i dekonstruiše savremeni američki politički diskurs. Disertacija razmatra lokuse uticaja koji oblikuju kognitivno-kulturološku zajednicu Sjedinjenih Američkih Država i na osnovu teorijskog sagledavanja formuliše analitičku platformu koja je nastala na temelju preliminarnih istraživanja, te hipoteza rada koje su u konačnici postavile okvire unutar kojeg s
...
e kreće teorijskoanalitički proces u disertaciji. Rad polazi od hipoteza da je savremeni američki politički diskurs ustrojen po upečatljivim koordinatama konceptuanih nadokvira i da se pomoću instrumentarijuma kritičke analize diskursa i kognitivne lingvistike mogu identifikovati strategije konstruisanja pomenutog diskursnog fenomena. Uz pregled teorijskih shvatanja samog pojma diskurs, zatim obrise teorijskih uzusa kritičke analize diskursa i kognitivne lingvistike, kao i prikaz potencijanih lokaliteta sinteze ove dvije teorije, rad uzima u razmatranje i relevantne istorijske i kulturološki specifične okolnosti, pod kojim nastaje savremeni američki politički diskurs, preciznije, konceptualni nadokviri. Religijski mistos, kao značajan izvor građe konceptualnih nadokvira, zauzima posebno značajno mjesto u radu. Analitički dio rada sintezom uspostavlja integrativni model identifikovanja pojmovnih nadokvira na reprezentativnom tekstualnom uzorku. Integrativni model analize savremenog američkog političkog diskursa zasnovan je na instrumentarijumima pomenutih teorijskih sistema. Rezultati analize potvrđuju kompatibilnost predloženog integrativnog modela i ukazuju na njegove specifičnosti u analitičkim zahvatima na korpusnoj bazi iz tematskog domena savremenog političkog diskursa u Sjedinjenim Američkim Državama.
The PhD dissertation Meaning Construction Strategies in Contemporary American Political Discourse takes account of the structuring of superordinate conceptual frames in contemporary American political discourse by dint of two linguistic theories in a complementary relation – Critical Discourse Analysis and Cognitive Linguistics, more specifically, Conceptual Metaphor Theory. Multifarious and pertinent loci of influence exerted upon the American cognitive and cultural community duly come under close scrutiny, as well as the timehonoured societal and historical specificities that lent themselves most conducive to shaping the overall society of the United States of America and the language apparatus emplyed so as to design and tailor a singular discursive system. The research is predicated upon the hypothesis that contemporary American political discourse centers around a repository of conspicuously marked coordinates of an ideologically motivated superordinate conceptual frame, thus pavi
...
ng the way to employing interpretative expedients from the realm of Critical Discourse Analysis and Cognitive Linguistics so as to identify the strategies used in the construction of the aforementioned discursive phenomenon. The first port of call en route to elucidation was to bring close scrutiny to bear upon the notion of discourse, concomitantly delineating the precepts of Critical Discourse Analysis and Cognitive Linguistics. At this juncture, a précis of potential points of intersection of these two theories is required and duly delivered. The dissertation also takes stock of specifically pertinent historical and cultural circumstances in which contemporary American political discourse originates, i.e. the state of affairs occasioning the analyzed superordinate conceptual frames. Discernable weight is attached to the religious mythos as it stands for a crucial mainstay in resourcing and constructing superordinate conceptual frames. The analytical segment of the dissertation postulates an integrated model for the purposes of identifying superodrinate conceptual frames using an extensively representative textual sample as a basis for the analysis. The integrated model of the analysis of contemporary American political discourse builds on the foundations of analytical instruments of the theoretical frameworks appositely selected for the theoretical description and analytical procedure in this doctoral research project. The findings corroborate the assumption of the compatibility of the proposed components used in the integrated model and underscores its specificity in analytical procedures involving a corpus from the thematic domain of contemporary political discourse generated in the United States of America.
Faculty:
Универзитет у Београду, Филолошки факултет
Date:
29-06-2016
Keywords:
značenje / meaning / savremeni politički diskurs / Sjedinjene Američke Države / konstruisanje značenja / strategije / konceptualni nadokviri / contemporary political discourse / United States of America / meaning construction / strategies / superordinate conceptual frames