Kulturna konceptualizacija zdravstvenih rizika kao sredstvo društvene kontrole na primeru zakonskog regulisanja upotrebe alkohola i duvana u savremenoj Srbiji
Cultural conceptualization of health risks as a mean of social control in a case of legal regulation of alcohol and tobacco use in contemporary Serbia.
Author
Vukićević, Jelena R.
Mentor
Žikić, Bojan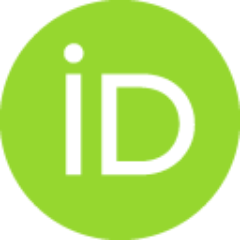 Committee members
Milenković, Miloš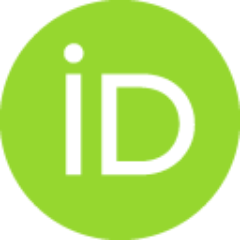 Nedeljković, Saša B.
Radović, Srđan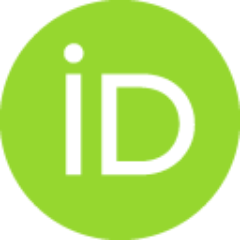 Abstract
Polaznu tačku u ovom istraživanju čini savremena preokupacija zdravljem i rizicima po zdravlje koja se, iako do skora pretežno karakteristična za razvijena zapadna društva, danas postepeno širi u sve krajeve sveta. U Srbiji se danas takođe može zapaziti postepeno fomiranje društvene svesti o značaju zdravlja koja se ispoljava u vidu uvećanja diskursa o zdravlju i rizicima po zdravlje, sve zastupljenijoj tendenciji među građanima Srbije da putem informisanja o rizicima po zdravlje i izbegavanjem njihovog preduzimanja nastoje da poboljšaju svoje zdravstveno stanje, ali i vidu skorašnjeg uvođenja i sprovođenja zakona koji nastoje da umanje mogućnost izlaganja stanovništva rizicima po zdravlje, kao što su Zakon o zaštiti stanovništva od izloženosti duvanskom dimu koji važi na republičkom nivou, odluka o zabrani prodaje alkoholnih pića u trgovinskim objektima u vremenu od 22 (23) do 06 sati usvojena u Beogradu, Zrenjaninu, Šapcu i Novom Sadu i odluka prema kojoj je trgovinskim objektima koj
...
i prodaju alkoholna pića zabranjeno da rade u vremenu od 22 do 06 sati koja je na snazi u Kragujevcu. Uvođenje ovih zakona pokrenulo je brojne debate u javnosti u kojima su učestovali različiti društveni akteri. U tim debatama protivnici ovih zakonskih akata ukazali su na nesklad između njihovih proklamovanih ciljeva i mera koje predlažu radi njihovog ostvarenja zbog čega se, kako su oni istakli, ovi zakoni ne mogu shvatiti kao sredstva koja imaju za cilj poboljšanje zdravlja i bezbednosti stanovništva, kao i da ovi zakoni diskrimišu osobe koje puše i konzumiraju alkohol, posebno one koji pripadaju određenim društveno neprivilegovanim grupama, i da su diskriminacija i stigmatizacija nešto sa čime se pušači u Srbiji danas svakodnevno susreću. Teme kojih su se protivnici ovih zakona dotakli su dobro proučene u zapadnim društvima i najčešće se dovode u vezu sa savremenom veštinom upravljanja koja se sprovodi putem diskursa rizika. U okviru ovog pristupa u proučavanju rizika, inspirisanim delom Mišela Fukoa, ističe se da se upravljanje pojedincima u savremenim neoliberalnim društvima ne odvija putem direktne intervencije državne vlasti, već da podrazumeva integrisanost tehnologija moći koje se nad pojedincima sprovode u tehnologije sopstva putem kojih oni utiču na sebe, a da u njima najznačanije mesto zauzima izbegavanje praktikovanja rizičnog ponašanja, posebno onog koje negativno utiče na zdravlje. Izbegavanje preduzimanja rizika podstiče se predstavljanjem ovakvog načina ponašanja kao onog koji je u najboljem interesu za pojedinca, ali i društvo u celini, uz navođenje naučnih činjenica kao argumenata koji govore u prilog tome. Diskurs rizika ne samo da definiše norme koje bi trebalo da rukovode ponašanjem pojedinaca nego i načinu ponašanja koji zagovara pridaje moralnu vrednost. Izbegavanje rizika, koje se postiže putem kontinuiranog uvećanja znanja o rizicima i posledicama koje oni za sobom povlače i putem neprekidne samokontrole u ponašanju u nastojanju da se oni izbegnu, tumači se kao odraz odgovornosti prema sebi i drugima, kao odraz težnje ka unapređenju sopstvenog života i života drugih ljudi, kao oblik staranja o sebi, dok se preduzimanje rizika i praktikovanje rizičnih oblika ponašanja tumače kao iracionalni, neodgovorni, kao posledica nezainteresovanosti, nedostatka volje ili kao nemogućnost samokontrole koji dovode u pitanje ne samo kvalitet života pojedinaca koji praktikuju ove oblike ponašanja nego i ostalih pripadnika društva. Na taj način, putem proizvodnje straha i nesigurnosti u društvu, diskurs rizika pruža opravdanje za osudu, stigmatizaciju, marginalizaciju, nadgledanje i kontrolisanje individua koje praktikuju rizične oblike ponašanja. Izneta zapažanja o nelogičnostima sadržanim u zakonskim aktima kojima vlasti u Srbiji nastoje da ograniče upotrebu alkohola i duvana među odraslim osobama, kao i izlaganje celokupnog stanovništva direktnim i indirektnim negativnim posledicama ovih praksi, zajedno sa sve većom preokupacijom zdravljem među građanima Srbije i zapažanja brojnih autora o karakteru i funkcijama ove pojave bila su vodilja u ovom istraživanju čiji je cilj bio da otkrije na koji su način upotreba alkohola i duvana kulturno konceptualizovani u savremenoj Srbiji, a onda i da razmotri društvene i političke implikacije ovih tumačenja, kao i uzroke skorašnje inicijative vlasti u Srbiji da zakonskim putem pokuša da ograniči upotrebu pomenutih supstanci među odraslim stanovništvom. U skladu sa ovim zapažanjima i pitanjima na koje je ovo istraživanje pokušalo da pruži odgovor u njemu se pošlo od dve pretpostavke. Jedna od pretpostavki jeste da značenja koja se pridaju upotrebi alkohola i duvana i drugim zdravstvenim rizicima predstavljaju društvene i kulturne konstrukte oblikovane pod uticajem socio-kulturnog konteksta, odnosno da ona nikada nisu u potpunosti utemeljena na saznanjima iz oblasti biomedicine koja je i sama, kao i bilo koji drugi medicinski sistem, socio-kulturni sistem – onaj koji je oblikovan pod uticajem kulturnih vrednosti i uverenja, ukorenjen u širi društveni i istorijski kontekst. Druga pretpostavka od kojeg se u ovom istraživanju pošlo jeste da se tumačenja koja se u savremenoj Srbiji pridaju upotrebi alkohola i duvana mogu shvatiti kao sredstva koja imaju za cilj da pojedince podstaknu da izbegavaju da praktikuju ovakave načine ponašanja koji se u društvu definišu kao nepoželjni, kao i da koriguju i disciplinuju one pojedince koji to ne čine, pogotovo one koji pripadaju određenim grupama koje u društvu ne poseduju moć u okviru kojih se identifikuje praktikovanje ovakvih načina ponašanja i da se u tom kontekstu o njima može govoriti kao o sredstvima neoliberalne veštine upravljanja koja se sprovodi putem diskursa rizika. U radu su ove pretpostavke ispitane diskurzivnom analizom građe sačinjene iz zakonskih akata koji nastoje da ograniče upotrebu alkohola i duvana među odraslim stanovništvom Srbije, njihove medijske reprezentacije i transkripta sednica Narodne skupštine na kojima je raspravljano o Predlogu zakona o zaštiti stanovništva od izloženosti duvanskom dimu prilikom čega je kao teorijski okvir istraživanja korišćena kombinacija već pomenute governmentalističke teorije rizika, antropologije javnih politika i kritičke medicinske antropologije. Primena ovih teorijskih pristupa, koji dele interesovanje za proučavanje odnosa moći i režima upravljanja pojedincima koji su svojstveni kapitalizmu i neoliberalizmu, omogućava da skorašnja incijativa vlasti u Srbiji da zakonskim putem reguliše upotrebu alkoholu i duvana među odraslim stanovništvom bude kritički preispitana, sagledana van diskursa o zaštiti stanovništva od delovanja štetnih supstanci u okviru kojeg se u društvu uobičajeno tumači i dovedena u vezu sa pitanjima moći, kontrole, discipline i savremenim režimima upravljanja pojedincima, kao i sa procesima post-socijalističke društvene transformacije i evropskih integracija kroz koje Srbija trenutno prolazi.
The starting point of this research is contemporary preoccupation with health and health risks that, although until recently predominantly a characteristic of developed western societies, today is gradually spreading throughout the world. Gradual formation of social awareness of importance of health can also be seen in Serbia today and it is manifested in the form of increase of discourses of health and health risks, ever more accepted tendency among citizens of Serbia to improve their health condition by informing about health risks and by avoiding their undertaking, but also in recent introduction and implementation of laws that seek to minimize likelihood of exposure of population to health risks, such as the Law on protection of population from exposure to tobacco smoke adopted on national level, the act that prohibits sale of alcoholic beverages in retail stores in period from 22 (23) to 06 hours adopted in Belgrade, Zrenjanin, Šabac and Novi Sad and the act according to which ret
...
ail stores that sell alcoholic beverages are prohibited from working in period from 22 do 06 hours adopted in Kragujevac. Introduction of these legal acts has launched a major public debate in which various social actors participated. In these debates opponents of these legal acts have indicated to discrepancy between their proclaimed goals and means proposed for their achievement for which these laws, as they pointed out, cannot be understood as means aimed for improving health and safety of population and that these laws discriminate against people who smoke and drink alcohol, especially those who belong to certain disadvantaged groups, and that discrimination and stigmatization are something that smokers in Serbia face every day. Topics emphasized by the opponents of these laws are well-studied in western societies and are most often associated with contemporary art of government/governmentality which is carried out through discourse of risk. In this approach in the study of risk inspired by work of Michel Foucault, it is stated that the administration of individuals in contemporary neoliberal societies is not carried out through direct intervention by state authorities, but involves integration of technologies of power which are exercised on individuals in technologies of self by which they influence themselves, and the most prominent place in these technologies occupies avoidance of practicing risky behaviors, especially those that have adverse effect on health. The avoidance of risk taking is encouraged by presenting such behavior as one that is in the best interest of individual, but also to society as a whole, which is accompanied by stating scientific facts as arguments in favor of it. The discourse of risk does not only define norms that should guide human behavior, but also attaches moral value to manner of behavior that advocates. Risk avoidance, which is achieved through continuous increase of knowledge about risks and consequences that they entail and through continuous self-control in order to avoid them, is interpreted as manifestation of responsibility towards self and others, as reflection of aspirations towards improvement of one's own life and life of others, as form of caring for oneself, while risk-taking and practicing of risky behaviors are interpreted as irrational, irresponsible, as a result of lack of interest, lack of willpower or inability to exercise self-control that calls into question not only quality of life of individuals who practice these behaviors, but also quality of life of other members of society. In that way, by producing fear and insecurity in society, the discourse of risk provides justification for condemnation, stigmatization, marginalization, surveillance and control of individuals who practice risk behaviors. Presented observations of discrepancies contained in legal acts by which authorities in Serbia are trying to limit alcohol and tobacco use among adults, as well as the exposure of entire population to direct and indirect negative consequences of these practices, together with the increasing preoccupation with health among citizens of Serbia and observations of numerous authors on character and functions of this phenomenon, was guiding principle in this study whose objective was to discover ways in which alcohol and tobacco use are culturally conceptualized in contemporary Serbia and then to consider the social and political implications of these interpretations, as well as causes of recent initiatives by authorities of Serbia to attempt to restrict use of these substances among adult population using legal measures. In accordance with these observations and questions to which it attempts to provide an answer, this research rests on two assumptions. One of these assumptions is that meanings attributed to alcohol and tobacco use and to other health risks are social and cultural constructs formed under influence of socio-cultural context and that they are never fully based on findings of biomedicine which itself is, as any other medical system, socio-cultural system – one that is formed under influence of cultural values and beliefs, rooted in wider social and historical context. The second assumption of this research is that interpretations of alcohol and tobacco use in contemporary Serbia can be understood as means that aim to encourage individuals to avoid practicing these kinds of behavior which are defined as socially undesirable as well to correct and discipline those individuals who do not act in accordance with this principle, especially those who belong to certain powerless social groups within the practice of such behavior is identified, and that in this context they may be referred to as means of neoliberal governmentality which is carried out through the discourse of risk. In this research these assumptions are examined by discoursive analysis of material that form legal acts that tend to limit alcohol and tobacco use among adult population of Serbia, representation of these acts in media and transcripts of sessions of the National Assembly at which the Draft law on protection of population from exposure to tobacco smoke was discussed, whereupon a combination of aforementioned governmentality approach in the study of risk, anthropology of public policy and critical medical anthropology was used as theoretical framework of research. In this research application of these theoretical approaches, which share interest in the study of power relations and contemporary regimens of administration of individuals inherent to capitalism and neoliberalism, allow for recent initiatives of government in Serbia to regulate alcohol and tobacco use among adult population by legal means to be critically examined, observed outside the discourse of protection of population from effects of harmful substances which is usually employed in their interpretation in society and brought in connection with issues of power, control, discipline and contemporary regimens of the administration of individuals, as well as with process of post-socialist transformation of society and European integration process through which Serbia is currently undergoing.
Faculty:
Универзитет у Београду, Филозофски факултет
Date:
17-03-2016
Keywords:
rizik / risk / zdravlje / alkohol / duvan / kulturna konstrukcija / neoliberalizam / veština upravljanja / Srbija / post-socijalistička društvena transformacija / health / alcohol / tobacco / cultural construction / neoliberalism / governmentality / Serbia / post-socialist transformation of society