Vrednosne orijentacije u post-socijalističkim društvima Srbije i Hrvatske
Value orientations in postsocialist societies of Serbia and Croatia
Author
Pešić, Jelena N.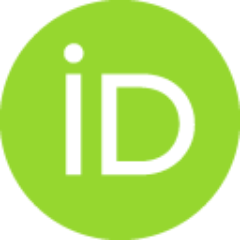 Mentor
Lazić, Mladen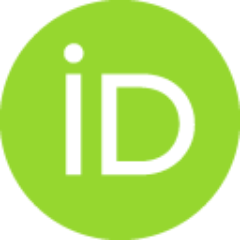 Committee members
Miladinović, Slobodan
Cvejić, Slobodan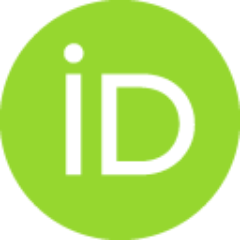 Abstract
Predmet doktorske disertacije predstavlja komparativna analiza promene dominantnih vrednosnih orijentacija u društvima Srbije i Hrvatske, tokom perioda post-socijalističke transformacije. Početnu tačku predstavlja socijalistički sistem društvenih odnosa, to jest 1989. godina, dok je krajnja tačka određena konsolidacijom kapitalističkog sistema, odnosno 2003. godinom. Pored komparativne analize empirijske građe, koja je prikupljena putem anketnih istraživanja u okviru dva istraživačka projekta – Promene u klasnoj strukturi i pokretljivosti u SFRJ (1989) i South-Eastern European Social Survey Project (2003) – nastojali smo da dugotrajno opstajanje pojedinih vrednosnih obrazaca, odnosno slabiju ukorenjenost drugih, sagledamo ne samo iz perspektive aktuelnih društvenih procesa, već i s obzirom na širu istorijsko-razvojnu dinamiku dva društva. Rad je podeljen na dve velike analitičke celine: jedna koja se bavi istorijskim procesima dugog trajanja, uz nastojanje da se otkrivanjem sličnosti i
...
specifičnosti u razvojnim putanjama društava Srbije i Hrvatske, objasne eventualne razlike u stepenu rasprostranjenosti proučavanih vrednosnih orijentacija; druga celina je empirijska i odnosi se na analizu promena u stepenu rasprostranjenosti pet odabranih vrednosnih dimenzija – autoritarnosti, patrijarhalnosti, nacionalizma, političkog i ekonomskog liberalizma – tokom perioda transformacije. Odabrane vrednosne dimenzije su podeljene u dve grupe: 1. trans-istorijske vrednosti (autoritarnost, patrijarhalnost i nacionalizam) i 2. sistemske vrednosti (politički i ekonomski liberalizam). Shodno ovoj podeli, testirane su dve hipoteze: 1. da je dugotrajni opstanak trans-istorijskih vrednosti u društvima Srbije i Hrvatske posledica zakasnele kapitalističke modernizacije na periferijskim osnovama, te da je njihova reprodukcija bila moguća u različitim sistemskim okvirima; i 2. da su isti procesi zakasnele kapitalističke modernizacije – tokom 19. i početkom 20. veka - onemogućili snažnije ukorenjivanje političkog i ekonomskog liberalizma u dva društva, odnosno da se snažnija rasprostranjenost ovih vrednosti može očekivati tek sa konsolidacijom kapitalističkog poretka. Razradom prve hipoteze nastojali smo da ispitamo da li trans-istorijske vrednosti – autoritarnost, nacionalizam i patrijarhalnost – čine jedinstven tradicionalistički sindrom, koji je ukorenjen u istorijskoj prošlosti dva društva, te je stoga teže podložan promenama, dok je, razradom druge hipoteze o sistemskom karakteru političkog i ekonomskog liberalizma, uz oslanjanje na teoriju vrednosno-normativne disonance, testirano u kojoj meri postepena konsolidacija novog kapitalističkog tipa društvenog poretka vodi napuštanju starih, socijalističkih vrednosti. Rezultati analize su tek delimično potvrdili dve hipoteze: naime, iako gotovo nema sumnje da autoritarnost i patrijarhalna orijentacija predstavljaju deo jedinstvenog vrednosnog sindroma, utemeljenog u istorijskim procesima koji su oblikovali razvoj proučavanih društva tokom protekla dva veka, isto se ne može reći za nacionalističku orijentaciju, čija je vezanost za tradicionalistički sindrom tek posredna i oblikovana specifičnim društveno-istorijskim okolnostima (pre svega, instrumentalnom upotrebom ove ideološke matrice od strane vladajućih društvenih grupacija). S druge strane, rezultati analize su pokazali da postepena konsolidacija novog – kapitalističkog - tipa društvenog poretka i njegovog normativnog okvira ne vode nužno snažnijem ukorenjivanju odgovarajućih vrednosti – političkog i ekonomskog liberalizma: globalna kriza neoliberalnog oblika kapitalističke regulacije, kao i neuspeh sistema da zadovolji potrebe širih društvenih grupa, uslovili su, u situaciji nepostojanja alternativne ideološke paradigme, reinterpretaciju socijalističkih vrednosti i njihovo prilagođavanje promenjenim društvenim oklonostima. Poredbeni plan analize je ukazao na sličnosti u ispoljenim procesima između društava Hrvatske i Srbije, uz dve ograde: nešto brži tempo sistemskih promena i snažnija izloženost procesima kulturne i institucionalne univerzalizacije u Hrvatskoj, u odnosu na Srbiju, uslovio je značajniji otklon od tradicionalističkih vrednosti (patrijarhalnosti, pre svega), uz snažnije opstajanje nacionalizma u ovom društvu (koji, po svemu sudeći, dobija sistemske karakteristike); brža konsolidacija kapitalističkih odnosa u Hrvatskoj i ranije ispoljavanje posledica neoliberalnih oblika ekonomske regulacije, doveo je do snažnijeg odbacivanja ekonomskog liberalizma u ovom društvu, u odnosu na Srbiju.
The main subject of this doctoral dissertation is to compare changes in dominant value orientations in post-socialist societies of Serbia and Croatia. The starting point of the analysis is the year 1989, i. e. socialist system of social relations, while the end point is set to the year 2003, representing the period of consolidation of capitalist system of social relations. Besides secondary comparative analysis of empirical data, obtained in two large survey projects – Changes in the Class Structure and Social Mobility in SFRY (1989) and South-Eastern European Social Survey Project (2003) - we intended to explain long-term survival of certain value patterns and weaker rootedness of others not only from the perspective of current social processes, but also with regard to a broader historical and developmental dynamics of examined societies. The dissertation is, therefore, divided into two larger analytical units: in the first one the focus is on long-duree historical processes, with an
...
aim of examining the similarities and specificities in developmental paths of Serbian and Croatian societies, in order to explain eventual differences in the prevalence of examined value patterns; the second part of the dissertation is dedicated to empirical analysis of several value orientations – authoritarian, patriarchal, nationalist, and liberal (economic and political). The chosen value dimensions are being divided into two groups: 1. trans-historical values (comprising authoritarianism, patriarchalism and nationalism), and 2. systemic values (political and economic liberalism). Having in mind this classification, we have tested two major hypotheses: 1. that long-term survival of trans-historic values in two societies is the consequence of the late capitalist modernization on peripheral grounds (during late 19th and early 20th century); and 2. the same processes disabled stronger historical entrenchment of political and economic liberalism among wider social strata (thus, the stronger prevalence of those values is to be expected with further consolidation of capitalist system). By elaborating the first hypothesis, we wanted to examine whether trans-historical value orientations – authoritarianism, nationalism and patriarchalism – form unique traditionalist syndrome, that is deeply entrenched in historical processes that shaped two societies and therefore not susceptible to rapid changes; by developing the second hypothesis on systemic character of political and economic liberalism, relying thereby on the theory of normative-value dissonance, we wanted to test whether consolidation of the new, capitalist, social order, leads to stronger abandonment of the old, socialists values. The results of the analysis only partially confirmed two hypothesis: although there is no doubt that authoritarianism and patriarchalism represent two dimensions of unique traditionalist syndrome, grounded in long-duree historical processes, the same cannot be said for nationalism, which relation to the syndrome is not direct, but rather determined by specific socio-historic circumstances (above all, by instrumental use of this ideology by the members of the ruling classes). Results of the analysis, on the other hand, showed that gradual consolidation of the capitalist social order (and its normative and institutional framework) does not necessarely lead to stronger entrenchment of adequate values – political and economic liberalism: global crisis of neoliberal capitalist regulation, as well as inefficiency of the system in meeting the needs and interests of wider social groups, determined the revival and reinterpretation of old, socialist values and their adaptation to new social contexts. Comparative part of the analysis revealed that similar processes occurred in Serbian and Croatian societies, with two reservations: the stronger tempo of systemic transformation and exposure to cultural and institutional universalization in Croatia than in Serbia, led to firmer abandonment of traditionalist values (primarily, patriarchalism), alongside with stronger survival of nationalist values in this society (which, apparently, takes on systemic features); stronger consolidation of capitalist relations in Croatia and sooner meeting with the consequences that neoliberal capitalism brought about, led to stronger rejection of economic liberalism in this society.
Faculty:
Универзитет у Београду, Филозофски факултет
Date:
16-03-2016
Keywords:
vrednosne orijentacije / value orientations / post-socijalistička transformacija / autoritarnost / patrijarhalnost / nacionalizam / politički liberalizam / ekonomski liberalizam / Srbija / Hrvatska / post-socialist transformation / authoritarianism / patriarchalism / nationalism / economic liberalism / political liberalism / Serbia / Croatia