Modeliranje, analiza i merenje efikasnosti sportskih organizacionih jedinica primenom DEA metode
Modeling, analysis and measuring efficiency of sports decision making units using DEA method.
Author
Petrović Đorđević, Dijana
Mentor
Vujošević, Mirko
Committee members
Martić, Milan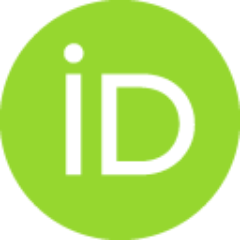 Cakić, Nenad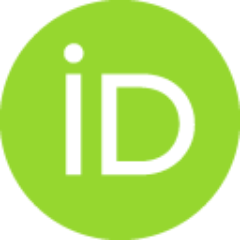 Savić, Gordana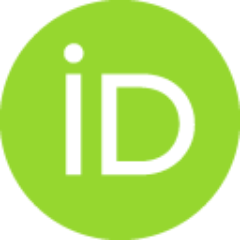 Đoković, Aleksandar

Abstract
Inicijalna ideja na kojoj je DEA (Data Envelopment Analysis) metoda nastala počiva na makroekonomskim analizama efikasnosti i još je prvih godina XX veka okupirala velika imena evropske naučne scene. Razvijajući se od evropskog do američkog kontiinenta, bazirana na proširenju Farelove mere efikasnosti, DEA metoda pruža mogućnost evaluacije performansi skupa istorodnih entiteta (organizacionih ili produkcionih jedinica), odnosno jedinica o kojima se odlučuje (DMU: Decision Making Unit). Definicija DMU je generalna i visoko fleksibilna, što implicira primenu DEA u određivanju performansi različitih entiteta, koji koriste veći broj iste vrste ulaza u realizaciji većeg broja iste vrste izlaza, što pre matematičke formalizacije DEA nije bilo moguće. Efikasnost definiše delotvornost angažovanih resursa u produkciji ostvarenih rezultata, dakle definiše odnos izlaza prema ulazu. Efikasnost DMU, koristeći prethodnu formu koeficijenta, u uslovima više ulaza i izlaza postaje količnik virtuelnog i
...
zlaza i virtuelnog ulaza dobijenih agregacijom odgovarajućih realnih ulaza i izlaza. Da bi se traženi količnik izračunao, potrebno je prethodno usvojiti način skaliranja ulaznih (izlaznih) podataka i odrediti relativne važnosti, težinske koeficijenate, za sve veličine koje učestvuju u formiranju agregirane ulazne (izlazne) veličine. Suštinski problem u praktičnim primenama nastaje iz činjenice da se preferencije donosioca odluka razlikuju i da svaka DMU može da zahteva da se virtuelni ulaz i izlaz računaju na način na koji njoj najviše odgovara. Autori DEA metode polaze od stava da su takvi zahtevi opravdani i da ih treba uvažiti, odnosno, da svaka DMU ima slobodu određivanja vrednosti težinskih koeficijenata u cilju maksimiziranja sopstvene efikasnosti i prikazivanja sebe u najboljem svetlu. Naknadnom analizom i poređenjem jedinica o kojima se odlučuje treba izvesti zaključke koje jedinice efikasno koriste resurse (ulaze) za pravljenje traženih rezultata (izlaza), a koje to čine manje efikasno, odnosno neefikasno...
Initial idea that produced DEA (Data Envelopment Analysis) method is based on macroeconomic efficiency analyses and already in the first years of 20th century occupied attention of great names of the European scientific scene. Developing itself from European to the American continent, and based on expanding Farrell's efficiency measure, DEA method enables performance evaluation of congener entities set (organisation or production units), namely decision making units (DMU: Decision Making Unit). DMU definition is general and highly flexible, which implies application of DEA in determining performances of different entities that use larger number of the same inputs in realisation of larger number of the same outputs, and which was not possible before mathematical formalisation of DEA. Efficiency defines efficacy of engaged resources in production of achieved results, therefore it defines correlation of input towards output. By using previous ratio form, in conditions of more inputs and o
...
utputs, DMU efficiency becomes correlation of virtual input and virtual output obtained by aggregation of observed inputs and outputs. In order to be possible to calculate this quotient it was necessary to overcome newly arisen problems of scaling input (output) data and determining relative significances - weight coefficients which take part in forming of aggregated input (output). Authors of DEA method are finding solution for newly arisen problems, and for overcoming subjectively, a priori imposed preference of decision maker they propose for each production unit to have freedom in determining weight coefficient values, in order to maximize own efficiency and presenting themselves in the best possible way.
Faculty:
Универзитет у Београду, Факултет организационих наука
Date:
02-07-2015
Keywords:
Efikasnost / Data Envelopment Analysis (DEA) / Decision Making Units (DMU) / Efficiency / Model / Sport organisational units / Jedinice o kojima se odlučuje (DMU) / Metoda obavijanja podataka (DEA) / Model / Sportske organizacione jedinice