Hemijska i termalna analiza semena jagodastog voća
Chemical and thermal analysis of berry seeds
Author
Micić, Darko M.
Mentor
Damjanović, Ljiljana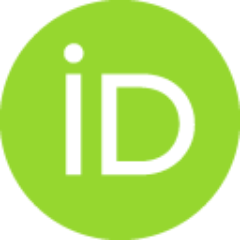 Committee members
Simonović, Branislav
Dondur, Vera
Vrvić, Miroslav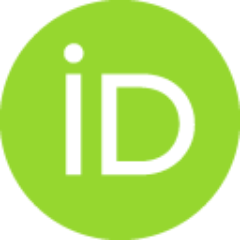 Abstract
Cilj ovog rada bio je da se ispitaju hemijske i termalne osobine i oksidativna stabilnost ulja i brašna iz semena kupine (R. fruticosus L., sorta Čačanska bestrna) i maline (Rubus idaeus L., sorta Vilamet). Analiziran je i uticaj sastava ulja (sadržaj masnih kiselina) i antioksidanata, koji su prirodno prisutni u uljima, na termalne osobine i oksidativnu stabilnost ovih ulja. Određeni su kinetički parametri: energija aktivacije (Ea), predeksponencijalni faktor (A) i konstanta brzine (k) procesa oksidacije ulja, u izotermskim i neizotermskim uslovima, i analizirano je kako zastupljenost pojedinih masnih kiselina u sastavu ulja utiče na njih...
The objective of the present work was investigation of chemical and thermal properties of blackberry (R. fruticosus L., Čačak Thornless cultivar) and raspberry (Rubus idaeus L., Willamette cultivar) seed flours and oils, as well as oxidative stability of these berry seed oils. The impact of fatty acid composition of examined berry seed oils on their oxidative stability and thermal characteristics was analyzed, as well as the effect of antioxidants, which are naturally present in oils, on their oxidative stability. Comparison with the oxidative stability of pure fatty acids was performed. Also, the kinetic parameters (activation energy, Ea, pre-exponential factor, A, and rate constant, k) related to the oxidation process of analyzed oils were determined in isothermal and non-isothermal conditions...
Faculty:
Универзитет у Београду, Факултет за физичку хемију
Date:
10-06-2016
Projects:
Keywords:
seme maline / raspberry seed / seme kupine / brašno iz semena / ulje iz semena / termalna analiza / DSC / MDSC / TG / oksidacija ulja / kinetički parametri oksidacije / blackberry seed / seed flour / seed oil / thermal analysis / DSC / MDSC / TG / oxidation of oil / oxidation kinetic parameters