Primena VO2(B) kao katalizatora u reakciji dehidriranja MgH2 i kao interkalatnog materijala u litijumskim baterijama
Usage of VO2(B) as a catalyst in the dehydration reaction of MgH2 and as an intercalate material in lithium batteries
Author
Milošević, Sanja
Mentor
Cvjetićanin, Nikola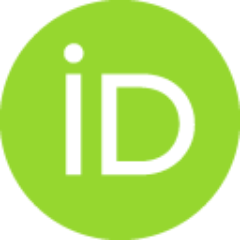 Grbović Novaković, Jasmina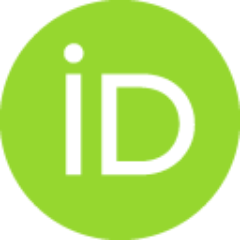 Committee members
Stojković Simatović, Ivana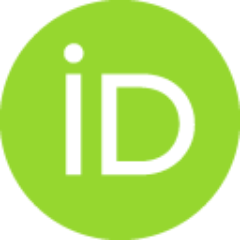 Mentus, Slavko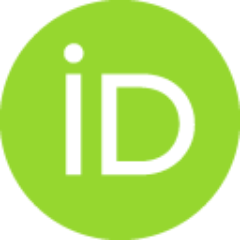 Abstract
Četiri polimorfa vanadijum-dioksida privlače pažnju zbog svojih jedinstvenih osobina, dok je polimorf VO2(B) posebno interesantan zbog katalitičkih i elektrohemijskih osobina. VO2(B) monoklinični polimorf, pored toga što se koristi kao katalizator, privlači pažnju naučnika i ispituje se njegova primena kao elektrodnog materijala u litijum-jonskim baterijama. Cilj ove doktorske disertacije je ispitivanje mogućih primena VO2(B). U prvom delu disertacije, ispitivan je uticaj katalitičkih osobina VO2(B) na desorpciju vodonika iz MgH2, dobro poznatog čvrstog medijuma za skladištenje vodonika. U drugom delu disertacije VO2(B) je ispitivan kao potencijalni anodni materijal u Li-jonskim baterijama. Kao katalizator, VO2(B) je dodavan u različitim masenim procentima osnovnom materijalu MgH2, a zatim je vršeno mehaničko mlevenje ovih uzoraka da bi se postigla ravnomerna distribucija katalizatora u osnovni materijal. Kao rezultat korišćenja dva različita mehanička mlina i variranjem k
...
oncentracija katalizatora, dobijene su dve serije uzoraka. Uzorci su zatim ispitivani metodama rendgenostrukturne analize, skenirajuće elektronske mikroskopije i laserskim određivanjem raspodele veličine čestica, radi utvrđivanja fazne i morfološke strukture. Termalnim metodama analize su zatim ispitivane desorpcione osobine uzoraka. Utvrđene su najoptimalnije koncentracije i parametri za dobijanje najboljih desorpcionih rezultata. Postignuto je smanjenje desorpcione temperature za oko 60°C u odnosu na čist MgH2. Zatim je izvršeno cikliranje uzoraka na različitim temperaturama i pritiscima, a različitim kinetičkim modelima izračunate su prividne energije aktivacije za disocijaciju vodonika koje iznose 54kJ/mol i 65kJ/mol. Uzorci su ispitani metodama ramanske i infracrvene spektroskopije i zaključeno je da se desorpcija odvija preko multivalentnog sistema VO2/VH2. Zaključeno je da su postignute odlične sorpcione osobine uzoraka i veoma brza kinetika (~94% desorbovanog vodonika za samo 85 sekundi na 360°C/1bar) zahvaljujući mehaničkom mlevenju u visoko-energetskom mlinu sa katalizatorom...
Four polymorphs of vanadium-dioxide draw attention because of their unique properties, while polymorph VO2(B) is interesting because of its catalytic and electrochemical properties. Eventhough monoclinic polymorph VO2(B) draws attention of a scientific comunity primary as a catalyst, there is also considerable interest in its application as an electrode material in Li-ion batteries. The aim of this dissertation is to investigate possible applications of VO2(B) as a catalyst for dehydration reaction of MgH2 and as an intercalate material in lithium batteries. The first part of dissertation deals with catalytic activity of VO2(B) while in the second part of dissertation VO2(B) has been examined as a potential anode material in Li-ion batteries. As a catalyst, VO2(B) was added in different weight ratios to a base material (MgH2), and mechanically milled in order to achieve an even distribution of catalyst in MgH2 base material. As a result of using two different mechanical mil
...
ls and various catalyst concentrations, two series of materials were produced. Afterward, samples were examined by X-ray diffraction method, scanning electronic microscopy and laser scattering particle size distribution analyzer, in order to determine the phase and morphological structure. Desorption properties of materials were investigated by methods of thermal analysis. The optimal concentration and parameters were determined for achieving the best desorption results. The reduction of desorption temperature of about 60°C was achieved compared to desorption temperature of pure MgH2. Subsequently, cycling of samples was carried out at different temperatures and pressures. Using different kinetic models, apparent activation energies for desorption were determined: 54kJ/mol and 65kJ/mol. Raman and infrared spectroscopic methods were applied and it was concluded that desorption occurs via VO2/VH2 multivalent system. It was concluded that great sorption properties and very fast kinetics (~94% of hydrogen was desorbed in just 85 seconds at 360°C/1bar) were achieved thanks to...
Faculty:
Универзитет у Београду, Факултет за физичку хемију
Date:
04-07-2016
Projects:
Keywords:
VO2(B) / VO2(B) / hidrotermalna sinteza / mehaničko mlevenje / kataliza / MgH2 / skladištenje vodonika / adsorpcija / desorpcija / kinetika / anodni materijal / elektrohemijske osobine / organska Li-jonska baterija / vodena Li-jonska baterija / hydrothermal synthesis / mechanical milling / catalysis / MgH2 / hydrogen storage / adsorption / desorption / kinetics / anode material electrochemical properties / organic Li-ion battery / aqueous Li-ion battery