Silicon and silicon-carbide unipolar devices njith specific geometry
Silicijumski i silicijum-karbidni unipolarni tranzistori specifičnih geometrija
Author
Alkoash, Abedalhkem Sleman Ahmed
Mentor
Šašić, Rajko
Committee members
Lončar, Boris
Ostojić, Stanko
Lukić, Petar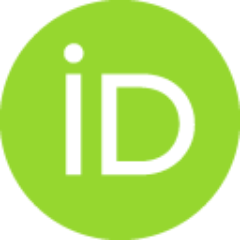 Pelemiš, Svetlana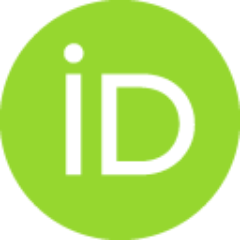 Abstract
The emergence of silicon carbide (SiC) based power semiconductor switches with their superior features compared with silicon (Si) based switches has resulted in substantial improvements in the performance of power electronics converter systems. These systems with SiC power devices are more compact, lighter, and more efficient, so they are ideal for high-voltage power electronics applications including hybrid electric vehicle (HEV) power converters. In this dissertation, first In this section we studied physically based improvement of the analytical model for a vertical double implanted metal-oxide-semiconductor (DIMOS) transistor in 4H-Silicon Carbide (4H-SiC) is suggested. Special attention has been paid to its vertical section, i.e. to its geometrical profile. The answer to the question where this vertical region starts narrowing and how abruptly it happens has been found exploiting some fundamental principles of physics. This has made possible to considerably reduce the number of fr
...
ee parameters appearing in the construction of current-voltage characteristics. In recent years, studies about Dual- Material Surrounding-Gate (DMSG) transistor have successively been proposed, and have attached a lot of attention. For future ULSI'S design, it is shown that Dual- Material Surrounding-Gate (DMSG) transistor have the following advantages, such as: reduced reduced short channel effects (SCEs), high packing density, high-speed cut-off frequency, low-power consumption, the application of Stacked circuit design, the excellent gate control ability over the channel and reduced fringe-induced barrier lowering (FIBL). To apply the device to the simulation, it is necessary to develop an analytical 2D model to predict precisely the performance of the Dual- Material Surrounding-Gate (DMSG) transistor MOSFETs. On the basis of fully solution of two dimensional Poisson's equation, a new two dimensional model including channel potential, threshold voltage, subthreshold swing and subthreshold current for Dual- Material Surrounding-Gate (DMSG) MOSFETs is successfully developed. The new model is verified by published numerical simulations with a close agreement. This model can be applied for SPISE simulation because of its efficient computation.
Pojava silikon karbid ( SiC ) na bazi poluprovodničkih prekidača snage sa svojim superiornim karakteristikama u poređenju sa silicijuma (Si ) na prekidačima rezultirao je značajnim poboljšanjima u obavljanju energetske elektronike konvertora sistema . Ovi sistemi sa SiC energije uređaja su kompaktniji , lakši i efikasniji , tako da su idealni za aplikacije visokog napona energetske elektronike , uključujući hibridnih električnih električnih vozila (HEV ) energetskih pretvarača . U ovoj disertaciji , prvi u ovom delu smo proučavali fizički zasnovan poboljšanje analitičkog modela za vertikalne dvostruke implanta metal - oksid - poluprovodnika ( DIMOS ) tranzistora u 4H - silikon karbid ( SiC - 4H ) je predložio . Posebna pažnja je posvećena vertikalnom delu , odnosno njegovog geometrijskog profila . Odgovor na pitanje gde se to vertikalna regionu počinje naglo sužava i kako se to desi je pronađen eksploatišu neke osnovne principe fizike . Ovo je omogućeno da znatno smanji broj slobodnih
...
parametara koji se pojavljuju u izgradnji struje napona karakteristikama. U poslednjih nekoliko godina , studija o dual - materijala Okolna - kapija ( DMSG ) tranzistora su sukcesivno su predložili , a imaju ugrađene dosta pažnje . Za projektovanje budućeg ULSI 'S , pokazuje se da dual - Materijal Okolna - kapija ( DMSG ) tranzistora imaju sledeće prednosti , kao što su : smanjenje snižene kratkih kanala efekti ( SCEs ) , visok Gustina pakovanja , velike brzine prekidne frekvencije , niske potrošnja energije ,primena naslagane kola dizajn,odličan kapija kontrola nad kanalom sposobnosti i smanjenja Fringe indukovane spuštanje barijera ( FIBL ) . Da biste primenili uređaj za simulaciju , neophodno je razviti analitički 2D model da precizno predvideti učinak dual - materijala Okolna - Gate ( DMSG ) MOSFET tranzistora . Na osnovu potpuno rešenje jednačine dvodimenzionalna Poisson'ov ,novi dvodimenzionalni model sa kanala , potencijal napon praga , subthreshold ljuljaška i subthreshold tekuće za Dual -materijal okolnih -Gate ( DMSG ) MOSFET se uspešno razvija . Novi model je verifikovan od strane objavljuje numeričke simulacije sa bliskim sporazuma . Ovaj model se može primeniti za simulaciju SPISE zbog efikasnog računanja.
Faculty:
University of Belgrade, Faculty of Technology and Metallurgy
Date:
22-09-2014
Keywords:
silicijum / silicon / unipolar devices / tranzistori