Sinteza liposolubilnih askorbil-estara karboksilnih kiselina katalizovana imobilisanim lipazama
Synthesis of liposoluble carboxylic acid ascorbyl esters catalyzed by immobilized lipases
Author
Ćorović, Marija M.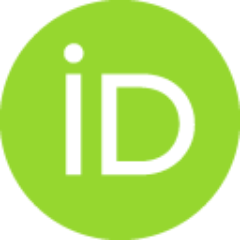 Mentor
Bezbradica, Dejan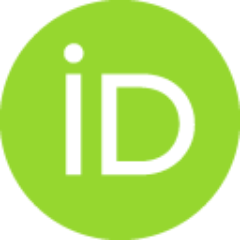 Committee members
Knežević-Jugović, Zorica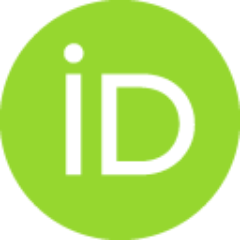 Antov, Mirjana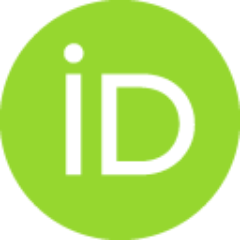 Marinković, Aleksandar

Abstract
U okviru ove teze, ispitana je mogućnost efikasne i ekonomične proizvodnje askorbil-estara karboksilnih kiselina katalizovane imobilisanim lipazama. Testiran je veći broj lipaza, donora acil-ostatka i organskih rastvarača. Kao pogodni reakcioni medijumi su se pokazali polarni organski rastvarači u kojima je vitamin C rastvorljiv (t-butanol i aceton). Utvrđeno je da je lipaza tipa B producenta Candida antarctica (CAL B) najaktivniji katalizator u reakciji esterifikacije, kao i da je njen afinitet prema zasićenim karboksilnim kiselinama kratke i srednje dužine lanca i mono- i polinezasićenim masnim kiselinama dugog lanca veći nego prema zasićenim masnim kiselinama dugog lanca. Upravo ovi askorbil-estri pokazali su i najjače antioksidativno dejstvo. Optimizacija najznačajnijih reakcionih parametara vršena je statističkim planiranjem eksperimenata i primenom metode odzivnih površina u sintezi askorbil-oleata. Kao odzivna veličina je odabran specifični prinos koji predstavlja količinu proiz
...
vedenog estra po masi utrošene imobilisane lipaze, čime je ostvaren uvid u ekonomičnost enzimskog procesa. Na taj način je na 60°C, sa 0,135 M vitamina C, 0,2 %(w/v) lipaze, oleinskom kiselinom u višku (8:1) i pri početnom sadržaju vode od 0,018 %(v/v) postignut maksimalni specifični prinos od 16,7 mmol g-1. Dalje povećanje efikasnosti procesa ostvareno je dodavanjem molekulskih sita u cilju uklanjanja viška vode, upotrebom katalizatora u konsekutivnim reakcionim ciklusima i reaktivacijom delimično inaktivirane lipaze. Kinetička studija je pokazala da se početne brzine reakcije mogu modelovati ping-pong bi-bi mehanizmom sa inhibicijom vitaminom C. Finalnim modelom, u koji je uključen i efekat povratne reakcije hidrolize, dobro su fitovani i eksperimentalni podaci u dugim reakcionim vremenima. S obzirom na to da je visoka cena korišćenog komercijalnog imobilisanog preparata (Novozym® 435) jedna od najvećih prepreka komercijalizaciji postupaka enzimske sinteze askorbil-estara, u sledećem delu disertacije ispitani su različiti nosači i metode za imobilizaciju CAL B u cilju dobijanja aktivnijih i/ili jeftinijih biokatalizatora. Najveću esterifikacionu aktivnost, sličnu Novozym®-u 435, pokazala je CAL B imobilisana na makroporozni hidrofobni nosač Purolite® MN102 na bazi stiren-divinilbenzena sa...
In this thesis, possibility of efficient and economical production of carboxylic acid ascorbyl esters catalyzed by immobilized lipases was examined. Vast number of lipases, acyl donors, and organic solvents was tested. Suitable reaction mediums were polar organic solvents in which vitamin C was soluble (t-butanol and acetone). It was determined that lipase B from Candida antarctica (CAL B) was the most active catalyst in the esterification and that its affinity towards saturated short- and medium-chain carboxylic acids and unsaturated longchain fatty acids was higher comparing to saturated long-chain fatty acids. Antioxidant activity of these esters was higher, as well. Optimization of crucial reaction parameters was performed by using statistically designed experimental plan and response surface methodology for the synthesis of ascorbyl oleate. As a response, specific yield, which represents amount of ester produced per mass of utilized immobilized lipase, was chosen, since it gave in
...
sight in cost effectiveness of enzymatic process. In that way, at 60 °C, with 0.135 M of vitamin C, 0.2 %(w/v) of lipase, oleic acid in excess (8:1), and at initial water content of 0.018 %(v/v), maximum specific ester yield of 16.7 mmol g-1 was accomplished. Process efficiency was additionally enhanced by adding molecular sieves in order to remove excessive amount of water, by reusing biocatalyst in consecutive reaction cycles, and by reactivating partially inactivated lipase. Kinetic study revealed that initial reaction rates could be modeled by ping-pong bi-bi mechanism with inhibition by vitamin C. By including reverse reaction of hydrolysis in final model, experimental data at long reaction times were properly fitted, as well. Considering the fact that high price of commercial immobilized preparation (Novozym® 435) that was used is one of the largest obstacles for commercialization of the enzymecatalyzed ascorbyl ester synthesis processes, within subsequent part of dissertation different carriers and methods for the immobilization of CAL B were tested, in order to obtain more active and/or cheaper biocatalysts. Highest esterifying activity, similar to Novozym® 435, was demonstrated by CAL B immobilized onto styrene-divinylbenzene based macroporous hydrophobic carrier with tertiary amino groups, Purolite® MN102, but its production costs...
Faculty:
Универзитет у Београду, Технолошко-металуршки факултет
Date:
24-03-2016
Projects:
Keywords:
vitamin C / vitamin C / carboxylic acids / lipases / esterification / liposolubility / antioxidant / optimization / immobilization / kinetics / karboksilne kiseline / lipaze / esterifikacija / liposolubilnost / antioksidans / optimizacija / imobilizacija / kinetika