Statical and dynamical characteristics of injection-locked Fabry-Pérot laser diodes
Statičke i dinamičke karakteristike injekciono sinhronizovanih fabri-pero laserskih dioda
Author
Krstić, Marko M.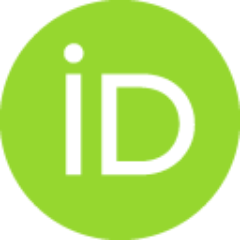 Mentor
Gvozdić, Dejan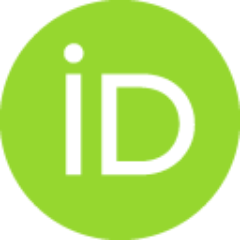 Committee members
Crnjanski, Jasna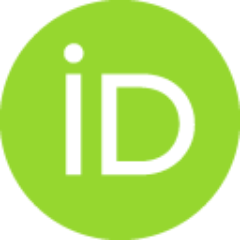 Radunović, Jovan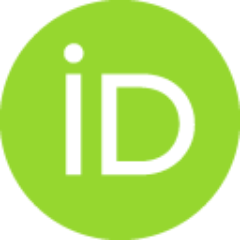 Hadžievski, Ljupčo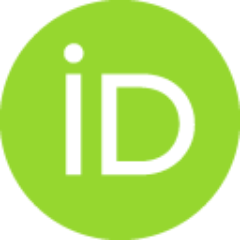 Đurović, Željko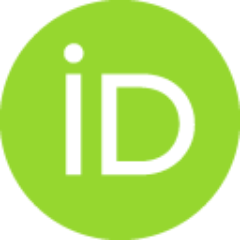 Abstract
Injection locking is a nonlinear phenomenon in which two (or more) selfsustained oscillators can synchronize their oscillations, i.e., their operating frequencies and phases, provided that there exists some kind of coupling between them. This phenomenon can be observed in diverse disciplines such as mechanics, physics, engineering, even biology, psychology, etc. With development of electronics, injection locking has been used in a number of engineering applications comprising oscillators such as electrical or microwave, while recent breakthroughs in photonics paved the way for injection locking to be employed in optical systems such as lasers. Semiconductor lasers represent a kind of electrically driven self-sustained oscillators, which support electromagnetic oscillations inside the resonator cavity. By using various feedback mechanisms, the number of supported oscillations or modes can be controlled, providing single- or multi-mode operation of the laser. One of the sophisticated met
...
hods to control oscillations in one laser indeed relies on synchronization with another laser, i.e., on the technique of injection locking. In the case of injection-locked lasers, light from one, which is referred as "master" laser, is injected into the cavity of another ("slave") laser, to provide for the coupling of the two oscillators. Under certain conditions, the slave laser can become stably locked to the frequency of the master one. In this technique, successful synchronization, i.e., stable locking of the two lasers, depends on injection parameters, which are the number of injected photons, (injection power), and the frequency detuning between the free-running frequencies of the master and slave lasers. The technique of injection locking has been proven to benefit laser dynamics, by increasing side-mode-suppression-ratio, thus providing single-mode operation, damping the relaxation oscillations, increasing the modulation bandwidth, reducing the linewidth and frequency chirping, etc. For that matter, injection-locked semiconductor lasers are proposed as cost-eective transmitter solutions in modern architectures of optical networks, such as wavelength division multiplexing passive optical networks, where injection-locked lasers can substitute for much more expensive tunable lasers, since their frequency, i.e., wavelength can be controlled via injection locking. On the other hand, injection locking in semiconductor lasers can lead to optical bistability, which can be employed in modern photonics integrated circuits, aiming for all-optical signal processing, tending to surpass the bottleneck imposed by the electronic layer in existing hybrid optical networks. Injection-locked optically bistable components can be used for realization of alloptical flip-flops, memories, switches, logic gates, for all-optical wavelength conversion and other fundamental building blocks of every all-optical signal processing system...
Injekciona sinhronizacija je nelinearni fiziˇcki fenomen u kome dva (ili viˇse) oscilatora mogu da sinhroniziju svoje frekvencije i faze, ukoliko postoji odred¯ena sprega izmed¯u njih. Ovaj fizicˇki fenomen prisutan je u raznim sferama nauke, od mehanike, fizike i inˇzenjerstva, preko biologije, ˇcak i do psihologije, itd. Sa razvojem elektronike, injekciona sinhronizacija poˇcinje da nalazi svoje mesto u oscilatornim elektriˇcnim i mikrotalasnim sistemima, dok poslednja otkri´ca na polju fotonike pruˇzaju priliku da ova tehnika bude primenjena i u optiˇckim oscilatornim sistemima, poput lasera. Poluprovodniˇcki laseri su vrsta elektricˇno pobud¯enih oscilatora koji podrzˇavaju elektromagnetne oscilacije u laserskom rezonatoru. Postoje razni tipovi mehanizama na bazi povratne sprege koji se koriste za kontrolu podrˇzanih modova oscilacija, ˇcime je mogu´ce posti´ci monomodni ili multimodni rad lasera. Jedna od naprednijih tehnika se upravo bazira na efektu injekcione sinhronizacije sa
...
drugim laserom, tj. svetlost iz jednog (vode´ceg) lasera se injektuje u rezonator drugog (pratec´eg) lasera, koji u slucˇaju da su ispunjeni odred¯eni uslovi, postaje stabilno sinhronizovan prema frekvenciji i fazi prate´ceg lasera. Uspeˇsnost injekcione sinhronizacije zavisi od parametra injekcije, na prvom mestu od koncentracije injektovanih fotona, tj. injektovane snage kao i od frekvencijske razdeˇsenosti dva lasera. Pokazano je da ova tehnika moˇze da doprinese poboljˇsanju dinamike lasera, tako ˇsto povec´ava potiskivanje nezˇeljenih modova i obezbed¯uje monomodni rezˇim rada, prigusˇuje relaksacione oscilacije u prelaznim reˇzimima prate´ceg lasera, pove´cava propusni opseg, smanjuje ˇsirinu linije i frekvencijski ˇcirp, itd. Zbog pomenutih prednosti, injekciono sinhronizovani laseri predloˇzeni su za primenu u modernim arhitekturama optiˇckih mreˇza, poput pasivnih optiˇckih mreˇza sa multipleksiranjem po talasnim duˇzinama, u kojima bi mogli da zamene daleko skuplje i sloˇzenije podesive lasere, s obzirom na to da se njihova talasna duˇzina moˇze kontrolisati pomo´cu jednog vode´ceg lasera. Drugi vaˇzan domen primene oslanja se na optiˇcku bistabilnost koja se javlja u ovakvim laserskim sistemima, a koja moˇze biti upotrebljena u modernim fotonskim integrisanim kolima, sa ciljem realizacije sve-opticˇke obrade signala, koja ima potencijal da prevazid¯e ogranicˇenja elektronskog procesiranja u hibridnim optiˇckim sistemima. Optiˇcka bistabilnost injekciono sihronizovanih lasera moˇze se koristiti za realizaciju fotonskih bistabilnih komponenti poput sve-optiˇckih flip-flopova, memorija, prekidaˇca, logiˇckih kola, sve-optiˇckih konvertora talasnih duˇzina i ostalih fundamentalnih, gradivnih komponenata svakog sistema za sve-optiˇcku obradu signala. Ova disertacija bavi se poluprovodniˇckim multimodnim laserima sa Fabri-Pero rezonatorom, na koje se primenjuje injekciona sihronizacija pomo´cu vode´ceg lasera, pri...
Faculty:
Универзитет у Београду, Електротехнички факултет
Date:
18-03-2016
Keywords:
injection locking / injekciona sinhronizacija / optical bistability / amplitude controlled switching / phase controlled switching / switching time / optiˇcka bistabilnost / amplitudski kontrolisana komutacija / fazno kontrolisana komutacija / vreme komutacije