Nova rešenja za poboljšanje kvaliteta servisa u intradomenskom i interdomenskom mrežnom okruženju
Novel approaches for intradomain and interdomain quality of service improvement
Doktorand
Ninković, Nemanja M.
Mentor
Gajin, Slavko
Članovi komisije
Jovanović, Zoran
Stojanović, Mirjana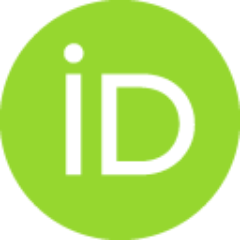 Sažetak
U ovoj disertaciji su predloženi i analizirani alternativni pristupi ostvarivanja Quality of Service (QoS) na intradomenskom i interdomenskom mrežnom nivou. Kao prateća pojava razvoja mreže i konsolidacije različitih servisa preko jedinstvene mrežne infrastrukture, neizbežna je i pojava specifikacije različitih QoS zahteva. Trenutna QoS rešenja se dominantno zasnivaju na DiffServ arhitekturi koja je usmerena na garantovanje performansi u uslovima zagušenja. Međutim, česta je pojava degradacije performansi kao rezultat različitih grešaka i otkaza pojedinih delova mreže koji ne spadaju u zagušenje. Sa druge strane, primena algoritama QoS rutiranja ima inherentne probleme sa skalabilnošću i kompleksnošću, pa je postizanje determinističkih performansi i dalje otvoren problem. Realizacija interdomenskog QoS predstavlja još kompleksniji problem kada se moraju usaglasiti mere performansi i mapiranje klasa servisa između domena na servisnoj putanji. Aktuelni bilateralni model ugovaranja servis
...
a između domena nije adekvatan za realizaciju interdomenskog QoS s obzirom da proces ugovaranja postaje neefikasan sa porastom broja domena na servisnoj putanji, dok specifikacija interdomenskih relacija predstavlja otvoreno pitanje. Primena paketske disperzije se u ovom radu detaljno analizira posmatrajući različite strategije disperzije i njihov uticaj u uslovima postojanja rafalnih gubitaka paketa izraženih na više putanja u mreži. Koristeći postojanje više putanja, paketska disperzija vrši slanje uzastopnih paketa preko različitih putanja i posledično utiče na strukturu rafalnih gubitaka paketa. Prethodne analize paketske disperzije su obuhvatale posmatranje rastojanja gubitaka paketa kada se rafalni gubici modeluju Markovljevim modelom sa 2 stanja. Naučni doprinos u ovoj disertaciji sa aspekta paketske disperzije se ogleda u realizaciji komparativne analize uticaja strategija na rafalne gubitke modelovane Markovljevim modelom sa 4 stanja koji predstavlja tačniji model u odnosu na prethodno navedeni. Dodatno, kao verifikaciju superiornih rezultata u odnosu na konvencionalno rutiranje preko jedne putanje, prikazani su rezultati praktičnog testiranja strategija, a takođe su identifikovani i scenariji u okviru kojih primena paketske disperzije ima ograničenu efikasnost na rafalne gubitke. Priložena...
This dissertation contains proposal and subsequent analysis of alternative approaches to achieving Quality of Service (QoS) on the intradomain and interdomain levels. Specification of various QoS requirements is inevitable as a result of networking growth and service consolidation over a single network infrastructure. Current QoS solutions are generally based on DiffServ architecture, which aims to guarantee performance in the event of bandwidth congestion. However, performance degradation often occurs as a result of various faults and outages of network sections not related to congestion problems. Conversely, application of QoS routing algorithms carries inherent scalability limitations and computational complexity regardless of applied redundancy, making the problem of achieving predictable performance still unresolved. Interdomain QoS delivery presents more complex problem since it is necessary to coordinate multiple domains located on the service path in terms of performance metric
...
s and class mapping. Current bilateral service negotiation model is not suitable for interdomain QoS delivery as it is unable to reconcile efficiency and scalability leaving the interdomain relations problem opened. The application of packet dispersion is analysed through investigation of dispersion strategies and their immediate effect on burst packet losses expressed on several network paths. Packet dispersion relies on path diversity in order to transport subsequent packets over disjoint paths resulting in pattern modification of burst losses, which have devastating effect on QoS critical applications. Previous packet dispersion analysis encompassed effect on distance between subsequent losses modelled using Markov model with 2 states. The contribution from the aspect of packet dispersion discusses comparative analysis of dispersion strategies and their effect on burst losses modelled using Markov model with 4 states, which is actually more accurate model than its 2-state counterpart.The results of real network testing are provided as a verification of packet dispersion superiority in comparison to conventional single-path routing. Furthermore, scenarios have been identified for which packet...
Fakultet:
Univerzitet u Beogradu, Elektrotehnički fakultet
Datum odbrane:
05-07-2016
Ključne reči:
mapiranje klasa servisa / service class mapping / paketska disperzija / Voice over IP / Quality of service / packet dispersion / quality of service / voice over IP