Modelovanje i optimizacija procesa glodanja vretenastim glodalima
Modeling and optimization in the ball end milling process
Author
Pejić, Vlastimir
Mentor
Sekulić, Milenko
Committee members
Kovač, Pavel
Gostimirović, Marin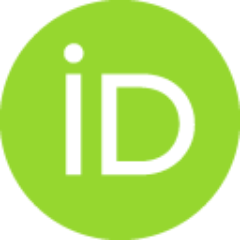 Brezočnik, Miran
Hadžistević, Miodrag
Sekulić, Milenko

Abstract
Proces glodanja tvrdih (kaljenih) čelika, vretenastim loptastim glodalima, najčešće se primenjuje u operacijama završne obrade kompleksnih površina. Modelovanje ovog procesa i optimizacija njegovih parametara su veoma važni, kao pomoć za razumevanje samog procesa tako i za rešavanje praktičnih problema. Za modelovanje izlaznih performansi procesa obrade i nalaženje optimalnih vrednosti ulaznih parametara, korišteno je nekoliko klasičnih i prirodom-inspirisanih metoda. Od klasičnih metoda modelovanja i optimizacije, u radu su primenjene: metodologija odzivne površine-RSM, Taguči metoda i Taguči metoda sa sivom relacionom analizom. Korištene prirodom-inspirisane metode modelovanja i optimizacije su: genetski algoritam–GA, sivi vuk optimizer–GWO i nedominantno sortirajući genetski algoritam II–NSGA II. Dobijeni pouzdani matematički modeli izlaznih performansi procesa obrade i optimalni ulazni parametri obrade, potvrđuju opravdanost primene svih navedenih metoda u procesu glodanja vretenas
...
tim loptastim glodalima tvrdih (kaljenih) čelika. Posebno treba izdvojiti rezultate dobijene pomoću metode sivi vuk optimizer–GWO. Ova prirodom-inspirisana metoda je potpuno nova metoda i do sada nije bilo literaturnih informacija o mogućnostima njene primene u procesima obrade rezanjem.
The ball end milling process of hard (hardened) steel, is usually applied in the finishing operations of machining comlex surfaces. Modeling of this process and optimization of its parameters are very important as an aid to understanding the processes and to solve practical problems. Several classic and nature-inspired methods were used for modeling of the output process performances and finding the optimal values of input parameters. From traditional methods of modeling and optimization Response Surface Methodology-RSM, Taguchi method and Taguchi method with Gray Relational Analysis, and nature-inspired methods of modeling and optimization Genetic Algorithm-GA, Gray Wolf Optimizer-GWO and Nondominant Sorting Genetic Algorithm II- NSGA-II, were applied in the paper. Reliable mathematical models of the output process performances and the optimal input parameters, confirm the validity of the application of these methods in the process of ball end milling hard (hardened) steel. The result
...
s obtained by the method of the Gray Wolf Optimizer-GWO should be particulary noted. This nature-inspired method is quite a new method, and so far there was no literature information on the possibilities of its application in the cutting processes.
Faculty:
University of Novi Sad, Faculty of Technical Science
Date:
20-07-2016
Keywords:
Modelovanje / Modeling / optimizacija / parametri obrade / obrada glodanjemvretenastim loptastim glodalima / prirodom-inspirisani algoritmi. / Optimization / Cutting parameters / Ball End Milling / Nature-InspiredAlgorithms