Američka drama na filmu: Tenesi Vilijams
American drama on film: Tennessee Williams
Author
Tripković Samardžić, Vesna M.
Mentor
Vukčević, Radojka
Committee members
Paunović, Zoran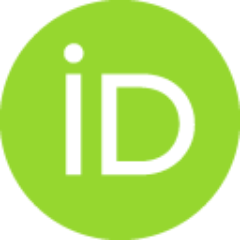 Lopičić, Vesna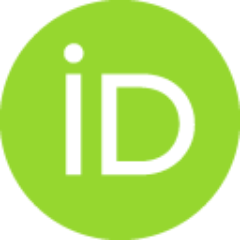 Abstract
Cilj teze je da pokaže transformacije kroz koje je dramsko djelo Tenesija Vilijamsa prošlo u transponovanju na "veliki ekran". U radu se oslanjamo na noviju teoriju adaptacije koja filmsku adaptaciju doživljava prvenstveno kao autonomno filmsko djelo jednakog statusa kao original. Novija teorija odbacuje vjernost originalu kao kriterijum ocjene adaptacije, budući da proces adaptacije podrazumijeva transpoziciju iz jednog znakovnog sistema u drugi (prelazak sa verbalnog medija tj. medija od jedne trake na medij od više traka koji koristi riječi, zvuk i pokretne fotografske slike), ali i drugačije materijalne i praktične datosti (snimanje filma je timski projekat podvrgnut uticaju studija i cenzure, složenosti procesa snimanja, materijalnoj infrastrukturi, budžetskim ograničenjima i sl.). Oslanjajući se na ideju Dejvida Kranca i Linde Hačen da je filmska adaptacija zaostavština književnog izvora, tj. višeslojno djelo koje pohode originali, ali i plod drugih uticaja, u analizi filmskih ad
...
aptacija dramskog djela Tenesija Vilijamsa koristili smo komparativni metod koji je, pored analize dramskih i filmskih segmenata, uključio i analizu filmskih, intertekstualnih i kontekstualnih elemenata koji su bili relevantni za tumačenje i ocjenu adaptacije. Djelo Tenesija Vilijamsa adaptirano je i za "veliki" i "mali ekran". Najveći dio adaptacija odnosi se na Vilijamsovo dramsko djelo, iako su do danas za ekran adaptirane mnogobrojne Vilijamsove kratke priče i jedan roman. Od ukupno petnaest adaptacija koje su nastale za Vilijamsovog života, četrnaest filmova se odnosi na adaptacije drama. Adaptacije najpriznatijih Vilijamsovih djela nastale su pedesetih godina dvadesetog vijeka, u periodu najveće piščeve popularnosti. Filmske adaptacije nastale pedesetih godina, i u umjetničkom smislu, ocijenjene su kao najkvalitetnije. Iz tih razloga naše istraživanje bilo je usmjereno na adaptacije nastale u tom periodu. Od sedam adaptacija koje su nastale pedesetih godina analizom smo obuhvatili četiri adaptacije, od kojih su tri ekranizacije najboljih Vilijamsovih komada (Staklena menažerija, Tramvaj zvani želja i Mačka na usijanom limenom krovu) a jedna adaptacija (Zmijska koža) važna je kao filmski doprinos popularizovanja Vilijamsove slike Juga...
The aim of the thesis is to show the transformations of Tennessee Williams's plays in the transposition to the "big screen". In this paper we rely on the recent adaptation theory in which film adaptation is primarily perceived as an autonomous film work of equal status as the original. New adaptation theory rejects fidelity to the original as a criterion for evaluation since the adaptation process involves the transposition from one sign system to another (single-track verbal media to a multi-track media which uses words, sound and moving photographic images) and different material and practical contingencies (film shooting is a collaborative project subjected to the influence of studio and censorship, complexities of the shooting process, material infrastructure, budgetary constraints etc.). Relying on the idea of David Krantz and Linda Hutcheon that a film adaptation is a legacy of a literary source i.e. multi-layered work haunted by the original, but also the result of the other inf
...
luences, in the analysis of the film adaptations of Tennessee Williams's plays we used a comparative approach, which, in addition to the comparative analysis of the segments of the films and plays, included the analysis of the film techniques as well as the intertextual and contextual elements which were relevant for the interpretation and evaluation of the adaptation. The works of Tennessee Williams have been adapted for both the big and the small screen. Most of the films refer to the adaptations of Tennessee Williams's plays, even though numerous Williams's short plays and one novel have been adapted for the screen to date. From a total of fifteen adaptations made during William's life, fourteen adaptations are the adaptations of the plays. The adaptations of the most recognized William's works were made during the 50's, in the period of the greatest writer's popularity. Film adaptations made in the fifties have been rated as the best adaptations of Williams's works. For these reasons, our research was focused on the adaptations made in this period. Of the seven adaptations that occurred in the fifties, our analysis included four adaptations, three of which are the adaptations of the best plays written by Tennessee Williams (The Glass Menagerie, A Streetcar Named Desire and Cat on a Hot Tin Roof), and one of them (The Fugitive Kind) is considered important as a contribution to popularising Williams's picture of the South on screen...
Faculty:
Универзитет у Београду, Филолошки факултет
Date:
29-06-2016
Keywords:
drama / drama / film / adaptacija / hipertekst / hipotekst / intertekst / kontekst / žanr / autorstvo / cenzura / film / adaptation / hypertext / hypotext / intertext / context / genre / authorship / censorship