Sinteza, karakterizacija i primena nanočestica bakra i zlata i njihovih kompozita sa polianilinom
Synthesis, characterization and application of copper and gold nanoparticles and their composites with polyaniline
Author
Bogdanović, Una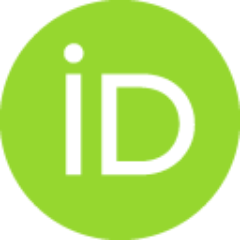 Mentor
Ćirić-Marjanović, Gordana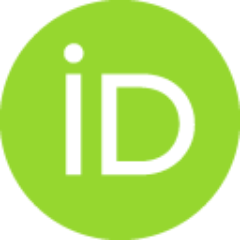 Committee members
Vodnik, Vesna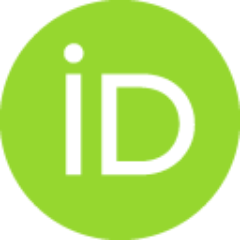 Pašti, Igor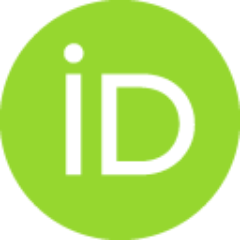 Abstract
Istraživanja u oblasti sinteze, karakterizacije i primene nanokompozita na bazi nanočestica metala i provodnih polimera kao što je polianilin (PANI), sa jedinstvenim fizičkohemijskim svojstvima, veoma su aktuelna. Kombinovanjem karakterističnih svojstava obe komponente (nanočestica metala i PANI), mogu se sintetisati nanokompoziti poboljšanih optičkih, električnih, termičkih i drugih karakteristika u odnosu na polazne komponente, sa mogućom primenom ovih materijala kao senzora neorganskih i organskih jedinjenja, u katalizi, elektrokatalizi, mikrobiologiji i elektronici. Modifikacija i korišćenje specifičnih karakeristika nanočestica bakra (Cu) i zlata (Au), pojedinačno ili kao nanokompozita ovih čestica sa provodnim polimerom PANI, predmet su istraživanja ove doktorske disertacije. Pored toga, disertacija se bavi i ispitivanjem mogućnosti primene ovih sistema kao antimikrobnih i elektrokatalitičkih materijala. Nanočestice Cu i Au sintetisane su jednostavnim oksido–redukcionim reakcijam
...
a u vodi kao medijumu, dok su nanokompoziti ovih čestica sa PANI, sintetisani novim metodama, primenom reakcije oksidativne hemijske polimerizacije anilina koja se odvija istovremeno kada i formiranje nanočestica Cu ili Au ili se odvija u prisustvu prethodno sintetisanih nanočestica (Au) različitih veličina. Na osnovu istraživanja navedenih sistema, doktorska disertacija je tematski podeljena u četiri celine: 1. Sinteza i karakterizacija nanočestica Cu i ispitivanje njihovog uticaja na razvoj tri jednoćelijska patogena mikroorganizma: Gram – negativne bakterije Escherichia coli, Gram – pozitivne bakterije Staphylococcus aureus i gljivice Candida albicans; 2. Sinteza i karakterizacija nanokompozita PANI sa česticama Cu i ispitivanje njegove antimikrobne aktivnosti prema prethodno navedenim patogenim mikroorganizmima; 3. Sinteza i karakterizacija nanokompozita PANI sa česticama Au sintetisanim ex situ i ispitivanje uticaja ovih nanočestica na svojstva i provodljivost PANI; 4. Sinteza i karakterizacija nanokompozita PANI sa česticama Au sintetisanim in situ i ispitivanje njihove elektrokatalitičke aktivnosti prema reakciji redukcije kiseonika...
Synthesis, characterization and application of nanocomposites based on metal nanoparticles and conductive polymers such as polyaniline (PANI), with unique physicochemical properties, is currently receiving tremendous attention. By combining the characteristics of these two components (metal nanoparticles and PANI), nanocomposites with improved optical, electrical, thermal and other characteristics with respect to the initial components can be created, with large variety of applications including catalysis, electrocatalysis, sensors of inorganic and organic compounds, as well as applications in microbiology and electronic devices. Modification and utilization of specific properties of copper (Cu) and gold (Au) nanoparticles, either individually or in the nanocomposites with conductive polymer PANI are the subjects of this PhD thesis. Moreover, potential applications of these systems as antimicrobial and electrocatalytic materials are investigated. Cu and Au nanoparticles were synthesize
...
d by simple oxidation–reduction reactions in water as a medium, while the nanocomposites of these particles with PANI were synthesized by novel methods, using chemical oxidative polymerization of aniline simultaneously with the formation of Cu or Au nanoparticles, or in the presence of preformed Au nanoparticles of different sizes. Topic of this work can be apart into four different units: 1. Synthesis and characterization of Cu nanoparticles and assaying of their impact on the development of three pathogen microorganisms: Gram – negative bacteria Escherichia coli, Gram – positive bacteria Staphylococcus aureus and fungus Candida albicans; 2. Synthesis and characterization of nanocomposite based on PANI and Cu nanoparticles and assaying of its antimicrobial activity against the above–mentioned pathogen microorganisms; 3. Synthesis and characterization of nanocomposites based on PANI and ex situ synthesized Au nanoparticles, as well as investigation of their influence on PANI characteristics and conductivity;...
Faculty:
Универзитет у Београду, Факултет за физичку хемију
Date:
20-05-2016
Projects:
Keywords:
nanočestice / nanoparticles / copper / gold / conducting polymer / polyaniline / nanocomposite / antimicrobial activity / conductivity / electrocatalysis / bakar / zlato / provodni polimer / polianilin / nanokompozit / antimikrobna aktivnost / provodljivost / elektrokataliza