Izolovanje i identifikacija diarilheptanoida iz biljnih vrsta crna jova (Alnus gltinosa (L.) Gaertn.) i zelena jova (Alnus viridis (Chaix) DC. subsp. viridis) i njihova biološka aktivnost
Isolation and identification of diarylheptanoids from plant species black alder (Alnus gltinosa (L.) Gaertn.) and green alder (Alnus viridis (Chaix) DC. subsp. viridis) and their biological activity
Author
Novaković, Marko
Mentor
Tešević, Vele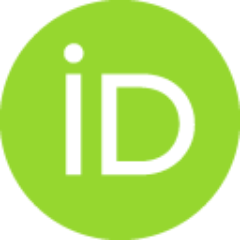 Committee members
Trifunović, Snežana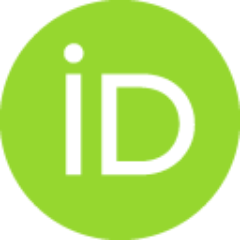 Vajs, Vlatka
Todorović, Nina
Pešić, Milica

Abstract
Rod Alnus Mill. (jove), sa više od 30 vrsta, pripada familiji Betulaceae. Alnus vrste koje rastu u Srbiji su A. glutinosa (crna jova), A. viridis subsp. viridis (zelena jova) i A. incana (siva jova). U ovom radu izolovani su i okarakterisani diarilheptanoidi iz kore crne jove i zelene jove i određena je njihova biološka aktivnost. Biljke ovog roda su u tradicionalnoj medicini korišćene u brojne svrhe, kao alterativi, astringenti, purgativi, emetici, antipiretici, hemostatici, antiparazitici i antihelmintici, za lečenje različitih bolesti, uključujući tumor. Jedinjenja izolovana iz jova poseduju širok spektar bioloških aktivnosti, a najvažnija su citotoksična, antitumorska, antivirusna, anti-inflamatorna, antimikrobna i antiparazitska. Vrste roda Alnus su bogat izvor diarilheptanoida. Oni se u biljci prvenstveno nalaze u kori i lišću, kao prosti, glikozidi ili složeni - diarilheptanoid glikozidi esterifikovani različitim fenolnim kiselinama, najčešće cinamičnim. U okviru ove disertacije
...
iz kora zelene i crne jove izolovano je i okarakterisano 39 jedinjenja, od kojih je 19 novih prirodnih proizvoda. Iz zelene jove izolovano je 13 jedinjenja (1-13), a iz crne 28 (1, 5, 14-39), pri čemu su diarilheptanoidi platifilozid (1) i acerozid VII (5) izolovani iz obe biljne vrste. Od 13 jedinjenja izolovanih iz zelene jove, 11 pripada grupi diarilheptanoida (1-11), od kojih je 6 novih prirodnih proizvoda (3, 7, 8, 9, 11 i 13). Svih 28 jedinjenja izolovanih iz crne jove su diarilheptanoidi, a 13 (19, 27, 29-39) je novih. Strukturne karakteristike diarilheptanoida zelene jove su da isključivo imaju phidroksifenil grupe kao aromatične sisteme i da se, pored prostih, sreću glikozidi koji se sastoje iz mono- i disaharida. Složeni diarilheptanoidi su retki, izolovan je samo jedan sa galnom kiselinom (3). Za većinu diarilheptanoida crne jove karakteristično je da imaju bar jednu kateholsku grupu. Od glikozida su zastupljeni isključivo oni sa monosaharidnom jedinicom, prvenstveno glukozidi i ksilozidi. Za crnu jovu su karakteristični složeni diarilheptanoidi sa različitim cinamičnim kiselinama, pretežno onim sa metoksi grupama...
The genus Alnus Mill. (Alder), with more than 30 species, belongs to the Betulaceae family. Alnus species growing in Serbia are A. glutinosa (black alder), A. viridis subsp. viridis (green alder) and A. incana (gray alder). In this work, diarylheptanoids from the bark of black alder and green alder were isolated and characterized, and their biological activity was determined. Plants of this genus have been traditionally used for numerous purposes, e.g. as an alterative, astringent, cathartic, emetic, febrifuge, hemostatic, parasiticide, vermifuge, in the treatment of various diseases, including tumors. Compounds isolated from the Alder species possess a wide spectrum of biological activities and the most important are cytotoxic, antitumoral, antiviral, anti-inflammatory, antimicrobial and antiparasitic. Alnus species are a rich source of diarylheptanoids. These are predominantly found in the bark and leaves as simple diarylheptanoids, glycosides and complex diarylheptanoids – diarylhep
...
tanoid glycosides esterified with some phenolic acid, most commonly with some cinnamic acid. In this work, 39 compounds were isolated and characterized from the barks of green and black alder, of which 19 are new natural products. Thirteen compounds were isolated from green alder (1-13), and 28 from black alder (1, 5, 14-39), of which diarylheptanoids platyphylloside (1) and aceroside VII (5) were isolated from both species. Of the 13 compounds isolated from green alder, 11 belong to diarylheptanoids (1-11) from which 6 are new natural products (3, 7, 8, 9, 11, and 13). All 28 compounds isolated from black alder are diarylheptanoids and 13 (19, 27, 29-39) are new. The structural characteristics of the diarylheptanoids isolated from green alder are that they have only p-hydroxyphenyl groups as aromatic systems and that besides simple diarylheptanoids, diarylheptanoid glycosides are found which consist of mono- and disaccharides. Complex diarylheptanoids are rare and only one was isolated with gallic acid (3). For the most diarylheptanoids isolated from black alder the presence of at least one catechol moiety as an aromatic component is characteristic...
Faculty:
University of Belgrade, Faculty of Chemistry
Date:
04-07-2014
Projects:
Keywords:
Alnus glutinosa / Alnus glutinosa / Alnus viridis / Betulaceae / Isolation / Identification / Diarylheptanoids / Antitumor activity / DNA protective activity / Antimicrobial activity / Alnus viridis / Betulaceae / Izolovanje / Identifikacija / Diarilheptanoidi / Antitumorska aktivnost / DNK protektivna aktivnost / Antimikrobna aktivnost