Arhitektura kasnoantičke Duklje: mogućnost rekonstrukcije
The architecture of late antique Doclea. Possibilities of reconstruction.
Author
Koprivica, Tatjana
Mentor
Stevović, Ivan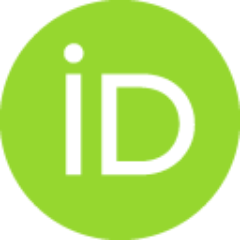 Committee members
Erdeljan, Jelena
Špehar, Olga
Ivanišević, Vujadin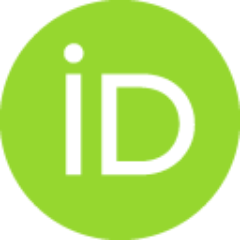 Abstract
Doktorska teza Arhitektura kasnoantičke Duklje. Mogućnost rekonstrukcije ima za cilj rekonstrukciju arhitekture kasnoantičkog grada Dokleje u blizini Podgorice, na teritoriji savremene Crne Gore, odnosno pokušaj da se na osnovu sačuvanih istorijskih izvora, materijalnih ostataka na terenu i arhivske građe i arheološke dokumentacije od kraja XIX vijeka pa do današnjih dana, koliko je moguće, rekonstruiše preciznija slika o prvobitnom izgledu grada i pojedinim građevinama u njemu i upotpune dosadašnja saznanja o arhitekturi grada. U radu se proučava urbana, odnosno sakralna topografija Dokleje od nastanka rimskog grada u I vijeku n. e do poslednjih pomena u arhivskim izvorima početkom VII vijeka. Razmatraju se bedemi Dokleje, građevine u centralnom dijelu grada: forum sa bazilikom, građevina broj 2, građevina IX, kapitolni hram, velike i male terme, Prvi hram (hram boginje Rome), Drugi hram, hram boginje Dijane, hrišćanske građevine u istočnom dijelu grada bazilika A, bazilika B i krstoo
...
brazna crkva, kao i nekropole i akvadukt. Posebna pažnja skrenuta je na kultove koji su poštovani u Dokleji. Uz ilustrativne priloge, u radu su dati i katalozi sa natpisima iz Dokleje i skulpturama i arhitektonskim elementima koji se nalaze na lokalitetu, u njegovoj neposrednoj blizini, u muzejskim institucijama ili su poznati samo iz arhivske građe, dokumentacije i literature. Proučavanje šireg korpusa umjetničkih ostvarenja Dokleje, "kao suštinskog instrumenta simboličkog iskazivanja religiozno-ideoloških načela", posebno je značajno za period prelaska iz pagansko u hrišćansko doba. U radu se analizira i odnos Dokleje prema gradskim centrima Dalmacije odnosno Prevalisa kao i drugih centara ranog razdoblja Vizantijskog carstva.
The aim of the present doctoral dissertation on the topic of The Architecture of Late Antique Doclea. Possibilities of Reconstruction is to reconstruct the architecture of Late Antique Town of Doclea near Podgorica, located in the territory of Montenegro, specifically to attempt - based on the preserved primary sources, material remains at the site and archival sources and archaeological record, namely written documentation, which have been originating since the late 19th century up to the present time - both to make, to an extent possible, a clearer portrait of the original appearance of the town and certain buildings in it and to complete the knowledge about the town's architecture. The dissertation has researched urban, namely sacral topography of Doclea, as it was from the time of the Roman town founding in the 1st century of the Common Era to the time of last mentions thereof in the archival sources of the early 7th century. The Doclea's town walls, buildings located in the town's
...
center, the forum with basilica, building no. 2, building no. IX, the capitol temple, large and small thermae, the First Temple (the Temple of Dea Roma), the Second Temple, the Temple of Dea Diana, the Christian buildings located in the eastern part of the town, Basilica A, Basilica B and the cruciform church, and necropolises and the aqueduct as well have been studied by it. Special attention has been drawn to cults that used to be respected in Doclea. Besides illustrations, the work has given also the catalogues of both inscriptions found in Doclea and sculptures and architectural elements that are at the site or in its vicinity, or in museums, or known only from the archival records, documents and references. Researching in a broader Doclea's artistic creation corpus as in "the essential instrument of symbolic representation of religious and ideology doctrine" is particularly relevant to the period of transition from Paganism to Christianity. The work has analyzed also Doclea's relationship with the town centers of Dalmatia and Prevalis respectively, and with other centers of the early Byzantine Empire as well.
Faculty:
Универзитет у Београду, Филозофски факултет
Date:
18-04-2016
Keywords:
Dokleja / Doclea / Dalmacija / Prevalis / sakralna topografija / forum / hram / kult / bazilika / crkva / hrišćanstvo / Dalmatia / Prevalis / sacral topography / forum / temple / cult / basilica / church / Christianity.