Modelovanje kvaliteta doživljaja linearnih Internet video sadržaja
Quality of experience modeling of linear Internet video contents
Author
Ljubojević, Miloš
Mentor
Starčević, Dušan
Committee members
Štavljanin, Velimir
Minović, Miroslav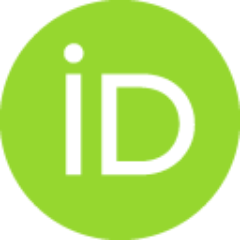 Vasković, Vojkan
Babić, Zdenka

Abstract
Predmet disertacije je modelovanje i procjena kvaliteta doživljaja linearnih Internet video sadržaja, pri čemu je kao tipična oblast primjene posmatrano linearno Instream video oglašavanje. Identifikovani i sistematizovani su faktori koji utiču na kvalitet doživljaja, te na osnovu njih i smjernica IAB-a (Interactive Advertising Bureau) predložena metodologija modelovanja kvaliteta doživljaja linearnih In-stream video oglasa. Format video oglasa, dužina trajanja oglasa i neke od tehničkih karakteristike videa (rezolucija, brzina frejmova u sekundi i način tranzicije između video segmenata) su parametri koji su ispitivani i korišteni za procjenu kvaliteta doživljaja. Istraživanje se baziralo na upotrebi subjektivnih i objektivnih metoda procjene kvaliteta doživljaja. U eksperimentalnom dijelu su korišteni testni video materijali koji su namjenski kreirani za ovo istraživanje. Utvrđeno je da vremenski aspekti plasiranja i konzumiranja linearnih Internet video oglasa, a koji zavise od ispi
...
tivanih faktora uticaja, značajno utiču na kontinuitet pažnje i kvalitet doživljaja korisnika. Upotrebom predložene metodologije moguće je kreirati linearne In-stream video oglase tako da se obezbijedi maksimalno mogući nivo kvaliteta doživljaja korisnika, uz prihvatljivi nivo nezadovoljstva ubačenim oglasima. Na taj način se realizuje usklađivanje interesa korisnika i ciljeva oglasne kampanje.
The subject of dissertation is the modeling and assessment of the quality of experience of linear Internet video content, observing linear In-stream video advertising as typical field of application. Quality of Experience influence factors were identified and systematized, so based on them and IAB guidelines, the methodology for modeling of Quality of Experience of linear In-stream video ads was proposed. Format of video ads, the length of the ad and some of the technical video characteristics (resolution, frames per second and manner of transition between video segments) are the parameters that have been tested and used for quality of the experience assessment. The research was based on the use of subjective and objective methods for quality of experience assessment. In the experimental part test videos that were created only for purpose of this research were used. It was found that temporal aspects of delivery and consumption of linear Internet video ads, that depend on tested influe
...
nce factors, significantly influence on continuity of user's attention and Quality of Experience. Using the proposed methodology it is possible to design linear In-stram video ad, to achieve the maximum possible quality of experience with acceptable level of user's dissatisfaction with inserted video ads. In that way, the convergence of the user's interests and advertising campaign can be achieved.
Faculty:
Универзитет у Београду, Факултет организационих наука
Date:
29-04-2014
Keywords:
Kvalitet doživljaja / Quality of Experience / QoE modelling / video content adaptation / Internet video advertisement modelling / subjective quality assessment / user's attention / modelovanje QoE / adaptacija video sadržaja / modelovanje Internet video oglasa / subjektivna procjena kvaliteta / pažnja korisnika
Related items
Showing items related by title, author, creator and subject.
Zeković, Amela Z.

(Универзитет у Београду, Електротехнички факултет,

29-10-2015

)

Radišić, Jelena

(Универзитет у Београду, Филозофски факултет,

20-05-2013

)