Razvoj modela poslovne inteligencije u B2B elektronskom poslovanju elektroprivrede
Designing a model of business intelligence for B2B e-business of electric power systems
Author
Lukić, Jelena
Mentor
Despotović-Zrakić, Marijana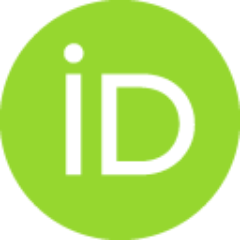 Committee members
Radenković, Božidar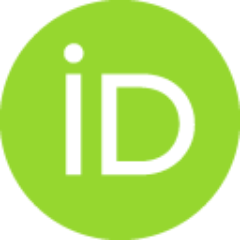 Bogdanović, Zorica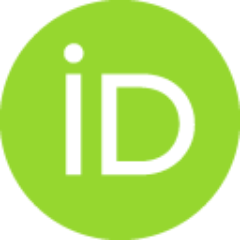 Labus, Aleksandra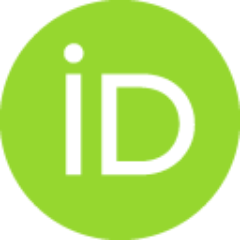 Stanojević, Milorad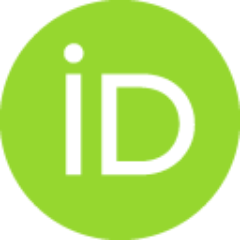 Abstract
Poslovna inteligencija, kao značajan oslonac u procesu donošenja pravih i blagovremenih odluka koje su neophodne za uspešno poslovanje i upravljanje bilo kojom organizacijom, nudi mogućnost prikupljanja, skladištenja i analize velikih količina podataka. Trenutna istraživanja na području poslovne inteligencije ukazuju na to da se podaci ne čuvaju samo u strukturiranim bazama podataka ili formatima, već mogu dolaziti iz nestrukturiranih izvora, u cilju pružanja preciznih informacija donosiocima odluka na svim nivoima. Sposobnost preduzeća da stvori sveprisutnu povezanost svojih izvora podataka i tačaka odlučivanja, od ključnog je značaja za uspeh koncepta inteligentnih elektroenergetskih mreža – Smart Grid. Smart Grid tehnologije donose inovacije u energetici i utiču na sve delove lanca snabdevanja električnom energijom, što dovodi do promena u strukturi tržišta i poslovnih modela. Poslovna inteligencija i infrastruktura na bazi upravljanja performansama već su prepoznate kao neophodnost
...
za velike elektroenergetske sisteme koji usvajaju tehnologiju inteligentnih elektroenergetskih mreža. U ovoj disertaciji predstavljen je model poslovne inteligencije za B2B elektronsko poslovanje operatora prenosnog sistema i tržišta električne energije, dizajniran da podrži aktivnosti nadgledanja tržišta električne energije potrebnim tokovima podataka i informacija. Razvoj rešenja poslovne inteligencije zahteva strukturiran i planiran pristup, definisan u obliku metodologije, kao i odgovarajuću arhitekturu koja podrazumeva definisanje osnovnih elemenata skladišta podataka i koja opisuje kako su ti elementi izgrađeni i povezani. Metodološki pristup izgradnji sistema poslovne inteligencije, koji je predložen u ovoj disertaciji, imao je za cilj da istraži kako se Kimbalov pristup projektovanju i izgradnji sistema poslovne inteligencije može uspešno primeniti kao osnova za implementaciju novih objekata u skladištu podataka, koji se samo delimično oslanjaju na unapred definisane objekte unutar SAP okruženja. Da bi se postigao ovaj cilj, pošlo se od dobro definisanog "odozdo-nagore" pristupa izgradnji rešenja skladišta podataka i predložen je modifikovani dimenzionalni životni ciklus, prilagođen standardnoj Accelerated SAP for Business Warehouse metodologiji. Metodološki pristup, koji je prezentovan u disertaciji, primenjen je u praksi i u tom smislu je razvijen sistem poslovne inteligencije za aktivnosti nadgledanja tržišta električne energije. Predloženo rešenje poslovne inteligencije je ocenjeno u Javnom preduzeću "Elektromreža Srbije". Rezultati pokazuju da poslovna inteligencija može da doprinese efikasnijem upravljanju tržištem električne energije i da se može uspešno koristiti za izveštavanje u raznim segmentima poslovanja preduzeća. Pored toga, rezultati komparativne analize daju smernice i preporuke za kombinovane metodologije, koje se mogu koristiti u razvoju robusnih sistema poslovne inteligencije.
Business intelligence, as an important cornerstone for the process of decision making, is necessary for successful operations and management of any organization, and its main capabilities include: information extraction, warehousing and analysis of a huge amount of data. Recent research in the field of Business Intelligence has indicated that valuable information can be extracted from non-structured data, which allows more accurate decision-making on all management levels. The ability of an organization to create a ubiquitous environment of all their data extractors and decision points is critical for the success of the Smart Grid concept. Smart Grid technologies are bringing innovations in electrical power industries, affecting all parts of the electricity supply chain, and leading to changes in the market structure and business models. Business intelligence and performance management infrastructures are widely recognized as a necessity for extensive energy systems adopting the Smart
...
Grid technologies. A business intelligence model for B2B e-business of the transmission system and electricity market operator, presented in this dissertation, is specifically designed for electricity market activity monitoring through the necessary information and data flows. Development of a Business intelligence solution, specifically tailored for electricity power systems, requires a structured and well defined methodology as well as an architecture that defines the basic elements of a data warehouse. The main goal of the methodology for the design of a business intelligence system proposed in this dissertation was to explore how Kimball's approach for modeling a business intelligence system can be used as a cornerstone for the implementation of new data warehouse objects, which have only minor reliance on predefined objects within the SAP environment. To achieve this goal a "bottom-up" approach was used, and in addition a modified dimension life-cycle adapted for Accelerated SAP for Business Warehouse methodology was presented. The methodology presented in this dissertation was applied in practice resulting in the business intelligence system for electricity market activity monitoring. The proposed solution was assessed in the Public Enterprise "Elektromreža Srbije". The results show that business intelligence solutions can contribute to a more effective market management in a data-rich environment and can be successfully used for reporting in the various business segments of the organization. Beside, results of comparative analysis offer pointers and proposals for combined methodologies that can be used for the development of robust business intelligence systems.
Faculty:
Универзитет у Београду, Факултет организационих наука
Date:
16-12-2015
Keywords:
elektronsko poslovanje / Electronic Business / inteligentne elektroenergetske mreže / poslovna inteligencija / skladište podataka / višedimenzionalno modeliranje / ključni pokazatelji performansi / elektroprivreda / Smart Grids / Business Intelligence / Data Warehouse / Multidimensional Modeling / Key Performance Indicators / Electric Power Systems