Tečno-hromatografska i spektrometrijska karakterizacija i određivanje esomeprazola, njegovih nečistoća i degradacionih proizvoda
Liquid chromatographic and spectrometric characterisation and determination of esomeprazole, its impurities and degradation products
Author
Pavlović, Aleksandar D.
Mentor
Ignjatović, Ljubiša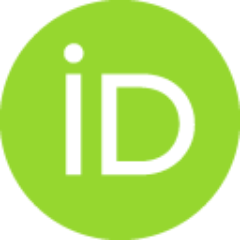 Committee members
Vajs, Vlatka
Kuzmanović, Miroslav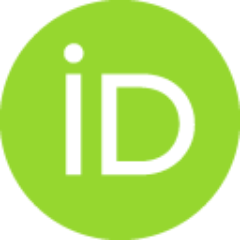 Daković, Marko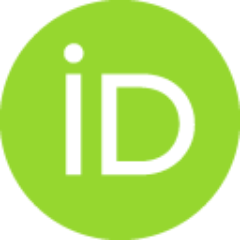 Abstract
Esomeprazol je visoko-efikasni antiulkusni lek novije generacije koji se primenjuje u lečenje poremećaja povezanih sa povećanim lučenjem želudačne kiseline. (S) - enantiomer omeprazola, koji je kao takav nazvan "esomeprazol", je hemijski 6(5)-Metoksi-2-[(S)-[(4-metoksi-3,5-dimetil-2-piridinil)metil]sulfinil]- 1H-benzimidazol. Kako je definisano u ICH vodičima, nečistoća u aktivnoj farmaceutskoj supstanci je bilo koja hemijska vrsta koja je različita od definisane aktivne farmaceutske supstance i utiče na njen aktivitet i čistoću. Od najvećeg značaja su one hemijske vrste koje su hemijski srodne farmaceutskoj supstanci a mogu da nastanu u toku njenog procesa proizvodnje (polazni materijali, intermedijeri ili sporedni proizvodi, tzv. procesne nečistoće) ili njenog skladištenja i čuvanja (tzv. degradacioni proizvodi). Nezavisno od porekla nečistoća, potencijalnog ili realnog prisustva u farmaceutskoj supstanci, ICH vodiči upućuju na neophodnost njihove identifikacije, kvantifikacije i kva
...
lifikacije . Kvalifikacija je proces prikupljanja i procene podataka kojima se uspostavlja biološka bezbednost unosa pojedinačne nečistoće ili određenog profila nečistoća prisutnih u nivou specifikacije leka. Ovom procesu prethode procesi identifikacije i kvantifikacije svih prisutnih nečistoća u količini većoj od 0,1 % u odnosu na aktivnu farmaceutsku supstancu. Uspešnim razvojem i međusobnim kombinovanjem više različitih hromatografskih i spektrometrijskih metoda, i teorije, proučeni su putevi degradacije esomeprazola natrijuma u čvrstom stanju, i rastvorima različitih pH vrednosti. Svakoj od potencijalno prisutnih procesnih nečistoća i značajnih...
Esomeprazole is a highly - effective newer generation antiulcer drug that has been applied in the treatment of disorders associated with increased secretion of gastric acid. (S) - enantiomer of omeprazole , which as such is called "esomeprazole" , is chemically 6( 5 )-methoxy-2-[( S )-[(4-methoxy-3,5- dimethyl - 2 - pyridinyl) methyl ]sulfinyl]- 1H-benzimidazole . As defined by the ICH Guidelines, impurities in an active pharmaceutical substance are any chemical species that is different from the defined active pharmaceutical ingredients and influence its activity and purity. Of the greatest importance are those chemical species that are chemically related to pharmaceutical substance itself, that may arise during its production process (starting materials, intermediates or by-products - so-called process impurities) or its storage (degradation products). Irrespective of the origin of impurities, potential or real presence in the pharmaceutical substances , ICH guidelines point to the n
...
ecessity of their identification, quantification and qualification. Qualification is the process of acquiring and evaluating data that establishes the biological safety of an individual impurity or a given impurity profile at the level(s) specified. This process is preceded by a process of identification and quantification of impurities present in an amount greater than 0.1 % relative to the active pharmaceutical substance. The successful development and mutual combination of different chromatographic and spectroscopic methods, and theory, provided the opportunity to studied the pathways of degradation of esomeprazole sodium in the solid state and its solutions at different pH values. The origin of the potentially presented significant process-related impurities and degradation...
Faculty:
University of Belgrade, Faculty for Physical Chemistry
Date:
03-10-2014
Keywords:
Esomeprazol / Esomeprazole / (S)-omeprazole / impurities / degradation products / HPLC / NMR / MS/MS / forced degradation / identification / (S)-omeprazol / nečistoće / razgradni proizvodi / HPLC / NMR / МS/МS / forsirana degradacija / identifikacija