Sinteza i karekterizacija dopiranih oksida bizmuta sa silentskom i defektnom fluoritskom strukturom
Synthesis and characterization of doped bismuth(iii) oxides with silenite and defect fluorite structure
Doktorand
Dapčević, Aleksandra H.
Mentor
Poleti, Dejan
Članovi komisije
Rogan, Jelena
Karanović, Ljiljana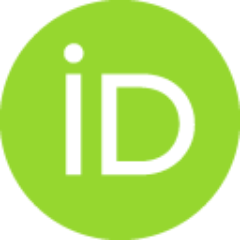 Miladinović, Jelena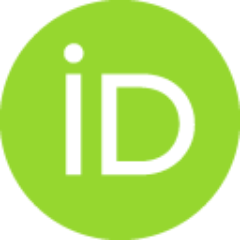 Sažetak
U disertaciji je opisano dobijanje velikog broja faza sa silenitskom (γ-Bi2O3) i defektnom fluoritskom (δ-Bi2O3) strukturom, ispitivanih u pseudo-binarnim sistemima Bi2O3–MxOy, gde je M = Ag, Li, Pb, Zn, Al, Fe, Tm, Ce, Hf, Mn, Si, Ti, V, W i Cr, i pseudo-ternarnim sistemima Bi2O3–M1xOy–M2xOy, gde je M1 = Pb, Zn i Ti, M2 = Zn, Ti i Si. Glavni sintetski postupak bio je termohemijski, a korišćene su sledeće metode karakterizacije: rendgenska difrakcija na polikristalnim uzorcima, diferencijalna termijska analiza, skenirajuća elektronska mikroskopija, rendgenska spektroskopija sa skeniranjem energija, transmisiona elektronska mikroskopija visoke rezolucije, elektronska difrakcija i elektrohemijska impedansna spektroskopija...
Numerous phases with sillenite (γ-Bi2O3) and defect fluorite (δ-Bi2O3) structure have been prepared in pseudo-binary Bi2O3–MxOy systems, where M = Ag, Li, Pb, Zn, Al, Fe, Tm, Ce, Hf, Mn, Si, Ti, V, W, Cr, and pseudo-ternary Bi2O3–M1xOy–M2xOy systems, where M1 = Pb, Zn, Ti and M2 = Zn, Ti, Si. The products mainly prepared by high-temperature reactions were characterized by the following techniques: X-ray powder diffraction, differential thermal analysis, scanning electron microscopy, energydispersive X-ray spectroscopy, high resolution transmission electron microscopy, selected area electron diffraction and electrochemical impedance spectroscopy...
Fakultet:
Univerzitet u Beogradu, Tehnološko-metalurški fakultet
Datum odbrane:
27-06-2014
Ključne reči:
bizmut(III)-oksid / bismuth(III) oxide / sillenite structure / defect fluorite structure / superstructures / doping / phase transitions / solid oxide fuel cells / silenitska struktura / defektna fluoritska struktura / superstrukture / dopiranje / fazni prelazi / gorivne ćelije