Uređaj za merenje kardiovaskularnih i respiratornih pulsacija na bazi rešetki u optičkim vlaknima
An optical fiber-grating device for measuring cardiovascular and respiratory pulsations
Author
Ivanović, Marija
Mentor
Popović, Dejan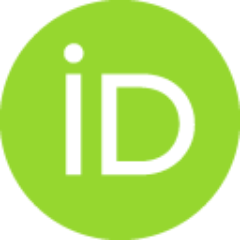 Committee members
Petrović, Jovana
Hadžievski, Ljupčo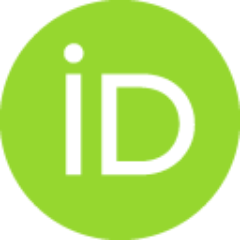 Vukčević, Vladan

Abstract
Osetljivost karakteristika rešetki upisanih u optička vlakna na parametre sredine i sile koje deluju na vlakna dovela je do njihove široke primene u senzorskim sistemima. Standardne metode korišćenja rešetki sa dugim periodom kao senzora zahtevaju korišćenje skupe aparature čineći ih nepratkičnim za kliničku praksu. U cilju prevazilaženja ovog problema razvijena je metoda merenja koja se zasniva na snimanju izlazne snage na samo jednoj talasnoj dužini pomoću fotodiode. Predložena merna šema je ekonomična, jednostavna za rukovanje, prenosiva i ne zahteva visokospecijalizovanog operatera, što je čini pogodnom za kliničku praksu. Ova teza se bavi sa dva aktuelna problema u pulmološkim (određivanje disajne zapremine tokom mehaničke ventilacije) i kardiološkim (određivanje parametara funkcionisanja leve komore koji se mogu povezati sa srčanom insuficijencijom) merenjima. Polazi se od pretpostavke da se za rešavanje ovih problema mogu koristiti fiber-optički senzori zakrivljenosti i malih po
...
meraja na bazi rešetki sa dugim periodom. Kako se mere različite fiziološke pulsacije na delovima tela sa različitim zakrivljenostima, osetljivost i opseg senzora određeni u prvoj fazi istraživanja bili su ključni za izbor i način primene senzora u ispitivanjima na dobrovoljcima. Takođe, u tezi je prvi put sistematski proučavan odziv fiber-optičkih rešetki na pomeraj lokalizovan na svega nekoliko njihovih perioda. Klinički standard za praćenje disajnih zapremina tokom mehaničke ventilacije se zasniva na korišćenju senzora na bazi protoka vazduha kroz oronazalnu masku. Neizbežno curenje vazduha kroz sigurnosne ventile na masci unosi grešku u merenje zapremine i sinhronizaciju ventilatora sa spontanim disanjem bolesnika što može dovesti do nedovoljne ventilacije i/ili oštećenja disajnih puteva. U tezi je predložena nova metoda neinvazivnog praćenja zapremina pluća pomoću fiber-optičkog senzora zakrivljenosti...
The sensitivity of fiber-gratings to the parameters of their physical environment and forces applied to the fiber has led to their extensive use as sensors. Standard optical interrogation techniques applied to longperiod grating (LPG) sensors usually require expensive equipment that imposes a limit to their usage in clinical practice. In an atempt to overcome this limitation, we have developed a monochromatic interrogation scheme that relies on the measurement of power transmitted through an LPG at a single wavelength. The proposed scheme is economical, easy to implement, portable and does not require highly trained operator, which makes it suitable for clinical use. In this thesis we address two current problems in respiratory measurements (continuous monitoring of respiratory volumes during mechanical ventilation) and cardiovascular measurements (evaluation of left ventricular systolic function related to heart failure). This thesis is based on the assumption that these two problems
...
can be solved by using LPG sensors of bending and small displacements, respectively. As we measure physiological pulsations on different body parts with different curvatures, the sensor characterisation performed during the first stage of this research was crucial for the choice of sensors for measurements on voluneers. Moreover, to the best of our knowledge, this thesis reperesents the first study of the response of a fiber-grating to a local distrubance confined to several grating periods. In the current clinical practice, continuous monitoring of respiratory volumes during mechanical ventilation is based on the measurement of air flow through an oronasal mask. The errors of monitoring of respiratory volumes and patient-ventilator asynchrony due to the inevitable air leaks from the mask may lead to insufficient ventilation and/or damage of the airway system. In this thesis we...
Faculty:
Универзитет у Београду, Студије при универзитету
Date:
10-07-2014
Keywords:
fiber-optički senzori / fiber-optics sensors / long period grating / curvature sensing / non-invasive medical monitoring / mechanical ventilation / respiratory volume / ejection fraction / rešetke sa dugim periodom / merenje zakrivljenosti / neinvazivna merenja u medicini / mehanička ventilacija / disajne zapremine / ejekciona frakcija