Optimizacija kognitivnih sistema sa kontrolisanim nivoom interferencije primenom višeantenskih tehnika sa adaptivnom kontrolom snage
Optimization of cognitive systems with controlled interference level by using multi-antenna techniques with adaptive power control
Author
Blagojević, Vesna
Mentor
Ivaniš, Predrag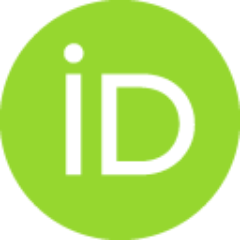 Committee members
Dukić, Miroslav
Đorđević, Goran
Simić, Mirjana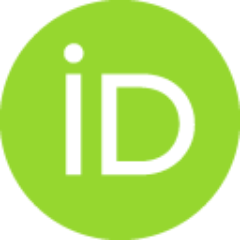 Erić, Miljko

Abstract
Zbog sve rasprostranjenijeg korišćenja bežičnih komunikacionih sistema koji omogućavaju prenos podataka velikim brzinama, slobodni frekvencijski opsezi postali su veoma ograničen i tražen resurs. Regulatorna tela koja dodeljuju licence za korišćenje određenih opsega su već izvršila raspodelu velikog dela spektra, zbog čega razvoj novih ili proširenje postojećih servisa predstavlja poseban izazov. Brojne analize ukazuju da nedovoljna fleksibilnost u načinu pristupa spektru predstavlja veći problem od samog fizičkog nedostatka slobodnih frekvencijskih opsega. Koncept kognitivnog radio sistema predstavlja potencijalno rešenje za efikasnije korišćenje spektra. U ovoj disertaciji analiziran je kognitivni radio sistem sa kontrolisanim nivoom interferencije, koji podrazumeva da primarni (licencirani) i sekundarni (kognitivni) korisnici spektra istovremeno pristupaju istom opsegu učestanosti. Sekundarnom korisniku je dozvoljeno emitovanje signala pod uslovom da na ulazu primarnog prijemnika ge
...
neriše interferenciju koja je manja od unapred definisanog praga. Ovaj zahtev se može ispuniti korišćenjem adaptivne kontrole snage na sekundarnom predajniku, čime se direktno ograničava kapacitet sekundarnog linka. U disertaciji je analizana primena višeantenskih tehnika na sekundarnom linku, kojima se mogu poboljšati performanse sekundarnog korisnika. Razmatrana je primena diverzitija zasnovanog na kombinovanju sa maksimalnim odnosom (Maximal Ratio Combining, MRC), kao i primena tehnike optimalne selekcije predajne antene (Transmit Antenna Selection, TAS). Analizirana je i kombinovana tehnika združene selekcije predajne antene i prijemnog diverzitija (Transmit Antenna Selection/ Maximal Ratio Combining, TAS/MRC), kao i primena ortogonalnih prostorno-vremenskih blok kodova (Orthogonal Space Time Block Codes, OSTBC). Izvršena je analiza performansi sekundarnog sistema sa primenom svake od navedenih tehnika i adaptivnom kontrolom snage. Analiza je data za slucaj kada se statističke karakteristike fedinga u propagacionom okruženju mogu opisati Nakagami-m raspodelom...
Due to massive use of wireless communication systems that are enabling data transfer with high data rates, available frequency bands became very limited and scarce resource. Regulatory bodies have already granted licences for exclusive spectral use of large part of available spectrum, thus making development and expansion of new services extremely challenging. Numerous analyses indicate that the lack of flexibility in the spectrum access represents more significant problem than physical lack of available frequency bands. The concept of cognitive radio represents the potential solution, leading to the more efficient use of spectrum. In this thesis cognitive radio system with controlled interference level is analyzed, where primary (licensed) and secondary (cognitive) spectrum users simultaneously access the same spectrum band. Secondary user is allowed to transmit signal under the constraint that generated interference at the primary user's receiver is below the predetermined threshold.
...
This requirement can be achieved by applying adaptive power control at the secondary transmitter, with the consequence of limiting the secondary link capacity. In this thesis the application of multi-antenna techniques is analyzed, with an aim of improvement of secondary user's performances. The employment of maximal ratio combining (MRC) diversity at the secondary user's receiver is considered, as well as the application of transmit antenna selection (TAS) technique. Combined use of both above mentioned techniques (TAS/MRC) is also analyzed, together with possibility of application of orthogonal space time block codes (OSTBC) at the secondary user's link. The analysis of the performance of the secondary system with the application of each of these techniques and adaptive power control is provided. The analysis is given for the case when the statistical properties of the fading in the propagation environment can be described by Nakagami-m distribution...
Faculty:
Универзитет у Београду, Електротехнички факултет
Date:
07-04-2014
Projects:
Keywords:
Adaptivna kontrola snage / Adaptive power control / cognitive radio / ergodic capacity / error probability / multi-antenna techniques / Nakagami-m fading / ergodični kapacitet / kognitivni radio / Nakagami-m feding / verovatnoća greške / višeantenske tehnike