Finansijski položaj i profitabilnost poljoprivrednih preduzeća
Financial position and profitability of agricultural enterprises
Author
Vučković, Branko
Mentor
Veselinović, Branislav
Committee members
Vunjak, Nenad
Carić, Marko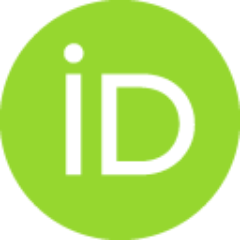 Veselinović, Branislav

Abstract
Finansijski položaj poljoprivrednih preduzeća odredili smo na bazi dostupnih objektivnih finansijskih izveštaja, koji predstavljaju skup informacija o finansijskom položaju i o stepenu uspešnosti poslovanja preduzeća. Zadatak istraživanja u ovoj doktorskoj disertaciji je da se finansijskom analizom utvrdi finansijski položaj i profitabilnost poljoprivrednih preduzeća, kao i da se apostrofira značaj pojedinih indikatora, koji direktno utiču na profitabilnost poljoprivrednih preduzeća. Ovo istraživanje može analitičarima poljoprivrednog sektora da posluži kao jedan od predloženih modela za analizu profitabilnosti poljoprirednih preduzeća, uz nučno uvažavanje njihovih ex ante i ex post specifičnosti. Finansijska analiza izvršena je za period2009–2013. godine. Definisan je finansijski položaj poljoprivrednih preduzeća, sagledana struktura sredstava, izvora sredstava, likvidnost i definisani su indikatori profitabilnosti. Utvrdili smo da je u posmatranim poljoprivrednim preduzećima, u obuhv
...
aćenomperiodu, struktura izvora finansiranja, pored ostvarenog prinosa i momenta prodaje gotove robe, od presudnog značaja za ostvarenje profita. Podaci i zaključci, do kojih smo došli kroz naše istraživanje, su od značaja za određene grupacije analitičara kao što su: vlasnici poljoprivrednih preduzeća, menadžment, poslovni partneri, banke i država (poreska uprava), a kao najvažnije strani i domaći investitori, koji na bazi rezultata istraživanja mogu uvideti da je poljoprivreda pod određenim uslovima izrazito interesantna za investiranje. U toku procesa istraživanja korišćene su sledeće naučne metode:metoda deskripcije, metoda uporedne i vremenske analize, metoda sinteze, metoda dedukcije i metoda indukcije, metod odstupanja trenda i studije slučaja.
We have established financial position of agricultural enterprises based on available objective financial reports which represents congregation of information about financial situation and degree of successfulness in enterprise business operations. Main task of research in this doctoral thesis is to determine financial position and profitability in agricultural enterprises through financial analysis and emphasize significance of certain indicators which directly influence on profitability of agricultural enterprises. Analysts of agricultural sector can benefit from this research as it can serve them as one of proposed model for agricultural enterprises profitability analysis, with necessary appreciation of their ex ante and ex post specificity. Financial analysis was conducted for period of 2009 – 2013. In which we have defined financial position of agricultural enterprises; we have examined assets structure and source of those assets, liquidity and defined profitability indicators. We
...
have established that in observed agricultural enterprises for given period the structure of funding sources, besides achieved yield and moment of sale, is crucial for realization of profit. Informations and conclustions to which we came during our research is vastly significant to certain groups of analysts such as: owners of agricultural enterprises, management, business partners, banks and state, tax administration and most important foreing and domestic investors which can realize that, through this research, unders certain circumstances agriculture is greatly interesting for investing. During the process of the research several scientific methods are used: method description, method of comparative and temporal analysis, method of synthesis, method of deduction and method of induction, method of trend deviation and case studies.
Faculty:
Универзитет Привредна академија у Новом Саду, Факултет за економију и инжењерски менаџмент
Date:
04-07-2016
Keywords:
Finansijski položaj / Financial position / poljoprivredna preduzeća / finansijski izveštaji / indikatori profitabilnosti / agricultural enterprises / financialreports / profitability indicators