Uticaj γ-zračenja na antioksidativni sistem odabranih genotipova soje i pojava oksidativnog stresa
Influence of γ-radiation on antioxidant system of selected genotypes of soybean and oxidative stress appearance
Author
Popović, Boris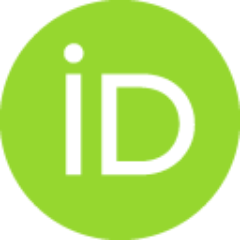 Mentor
Popović, Mira
Štajner, Dubravka
Committee members
Leovac, Vukadin
Štajner, Dubravka
Popović, Mira
Milošević, Mirjana

Abstract
U radu su prikazani rezultati ispitivanja uticaja niskih doza γ-zračenja (do 200 Gy) na antioksidantne osobine i parametre oksidativnog stresa u različitim fazama razvoja soje i uticaja srednjih doza γ-zračenja (1-10 kGy) na neke antioksidantne osobine semena soje. Vršena su određivanja aktivnosti antioksidantnih enzima (SOD,CAT,GPx,GSH-Px), količine hidroksil radikala, malonildialdehida i redukovanog glutationa, sadržaja rastvorljivih proteina, ukupnih fenola i tanina, intenziteta oksidacije proteina, ukupne antioksidantne aktivnosti FRAP metodom, DPPH-skevindžer aktivnosti i inhibicije NO radikala. ESR spektroskopijom praćen je uticaj ekstrakata ozračene i neozračene soje na količinu hidroksil radikala u Fentonovom model sistemu. Pomoću HPLC analize određen je sadržaj izoflavona u semenu ozračene i neozračene soje. Upoređivanjem antioksidantnih statusa ozračenih i neozračenih genotipova soje može se zaključiti da je γ-zračenje, kojim je bilo izloženo seme, dovelo do stimulacije antio
...
ksidantnog sistema soje u različitim fazama razvoja kroz dve generacije. Utvrđeno je da promene aktivnosti pojedinih komponenti antioksidantnog sistema zavise od doze primenjenog zračenja, genotipa kao i od faze razvoja biljke. Na osnovu lipidne peroksidacije kao kriterijuma (biomarkera) osetljivosti na radijacioni i oksidativni stress, ispitivani genotipovi se mogu svrstati u dve grupe: radiosenzitivni genotipovi Venera i Ana i radiorezistentni genotipovi Meli i Novosađanka. Rezultati ESR spektroskopije su potvrdili da su genotipovi Ana i Venera osetljiviji na radijacioni i oksidativni stres od genotipova Meli i Novosađanka. Naši rezultati ukazuju da srednje doze γ-zračenja poseduju izvesno "antioksidantno dejstvo" koje se manifestuje povećanjem DPPH skevindžer aktivnosti i smanjenjem intenziteta oksidacije proteina u semenu soje. Nije utvrđena ni jedna negativna posledica na ispitivane nutritivne karakteristike semena soje.
The results obtained through the investigation about the influence of low level doses of γ-radiation (up to 200 Gy) on the antioxidant properties and oxidative stress parameters in different phases of soy development and the influence of the middle level doses of γ-radiation (from 1 kGy to 10 kGy) on some antioxidant parameters of soybean seed were presented in this paper. The investigation of the antioxidant enzymes (SOD,CAT,GPx,GSH-Px), hydroxyl-radical, malonyldialdehide and reduced glutathione quantities, soluble protein and total phenol and tannin content, protein oxidation intensity, total antioxidant activity by FRAP-method, DPPH scavenger ability and NO radical inhibition was performed. ESR spectroscopy was used to follow the change of hydroxyl radical quantities in the Phenton model system. HPLC was used to analyse the isoflavone content in the irradiated and nonirradiated soybean. By comparison of antioxidant statuses of irradiated and nonirradiated soy, it was established th
...
at the γ-irradiation of soybean stimulated the antioxidant system of soy during the development through two generations. It was observed that the changes in antioxidant activities of different components of antioxidant system of soybean depend on dose of radiation, genotype and phase of the development. On the basis of lipid peroxidation as criterion (biomarker) of sensitivity on radiation and oxidative stress, investigated genotypes can be classified intotwo groups: radiosensitive genotypes Venera and Ana and radioresistant genotypes Meli and Novosađanka. Results of ESR spectroscopy confirmed that genotypes Ana and Venera are more sensitive to radiation and oxidative stress than genotypes Meli and Novosađanka. Our results indicate that middle doses of γ-radiation possess such "antioxidant activity" which is manifestated with the increase of DPPH scavenger activity and decrease of protein oxidation intensity in soybean seed. We did not establish any negative implication on investigated nutritive characteristics of soybean seed.
Faculty:
Универзитет у Новом Саду, Природно-математички факултет
Date:
15-12-2006
Keywords:
soja / soybean / antioxidant / oxidative stress / γ-radiation / antioksidanti / oksidativni stres / γ-zračenje