Deficit fonološke svesnosti kod dece sa disleksijom i disortografijom
Phonological awareness deficit in children with dyslexia and dysorthography
Author
Milankov, Vesela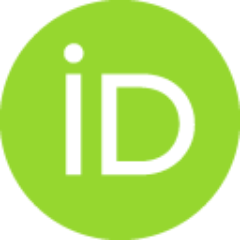 Mentor
Golubović, Špela
Committee members
Naumović, Nada
Rapaić, Dragan
Demeši-Drljan, Čila
Mumović, Gordana
Golubović, Slavica

Abstract
Razvojna disleksija je specifičan deficit čitanja uprkos prosečnoj inteligenciji, školovanju i obrazovnom okruženju, a u odsustvu senzornih ili psihijatrijskih poremećaja. Disortografija predstavlja otežano učenje pravopisa maternjeg jezika u vreme kada su deca istog uzrasta, sposobnosti i obuke već savladala pravopisna pravila. Deficit fonološke obrade objašnjava disleksiju i disortografiju kao posledicu individualnih smetnji u fonološkom procesiranju koja se ispoljava kao slabost u sposobnosti stvaranja veze između fonema i grafema. Ciljevi ovog istraživanja bili su da se utvrdi nivo razvijenosti fonološke svesnosti kod dece sa disleksijom i disortografijom, zatim u kojoj meri govorno jezički poremećaji utiču na ispoljavanje disleksije i disortografije, kao i da se utvrdi da li postoji razlika u ispoljavanju ovih smetnji u odnosu na pol dece. Istraživanje je obuhvatilo 689 dece, od prvog do trećeg razreda osnovne škole čiji je maternji jezik srpski. Deca su podeljena u grupe u odnosu
...
na razred koji pohađaju. Za procenu fonološke svesnosti primenjen je test FONT koji obuhvata osam tipova zadataka:spajanje slogova, slogovna segmentacija, identifikovanje početnog fonema, prepoznavanje rime, fonemska segmentacija, identifikovanje završnog fonema, eliminacija fonema, fonemska supstitucija i spajanje slogova. Brzina, tačnost, fluentnost čitanja i razumevanje sadržaja pročitanog procenjena je testom čitanja The Gray Oral Reading Tests-GORT 5. Za potrebe ovog istraživanja urađena je kros-kulturalna adaptacija testa, prema vodiču za adaptaciju u odnosu na jezičke i kulturalne različitosti. Za procenu razvijenosti govora i poznavanje reči, apstraktne inteligencije, faktora distraktibilnosti i koncentracije, kao i procene vizuomotorne koordinacije, korišćeni su subtestovi Revisk-revidirane skale za merenje inteligencije. Skalom za procenu pravopisnog nivoa rukopisa procenjeno je prepoznavanje semantičkih oblika i njihovo korišćenje u kontekstu saopštavanja misaonih sadržaja. Rezultati pokazuju da najveći broj dece, od prvog do trećeg razreda, ima razvijeno čitanje u kategoriji proseka. U drugom i trećem razredu 61 dete (13.7%) ispoljava disleksiju, a 82 (18,4%) dece disortografične smetnje. Deca sa disleksijom i disortografijom češće imaju deficit fonološke svesnosti u odnosu na decu tipičnog razvoja. Deca sa disleksijom i disortografijom ispoljavaju deficit svih elemenata koji čine fonološku svesnost. Elementi fonološke svesnosti kod dece mlađeg školskog uzrasta čiji je maternji jezik srpski, predstavljaju značajne prediktore za sticanje čitanja i pravopisa. Govorno jezički poremećaji zastupljeni su kod 137 dece (19.9%), od prvog do trećeg razreda. Kod dece sa govorno jezičkim poremećajima se češće ispoljava disleksija i disortografija u odnosu na decu tipičnog razvoja. Najveći broj dece sa disleksijom i disortografijom ima podprosečne rezultate na subtestu Rečnik. Disleksija i disortografija, kao i deficit fonološke svesnosti su češće zastupljeni kod dečaka, ali ta razlika nije značajna. U odnosu na rezultate istraživanja napravljen je Protokol za detekciju, procenu i korekciju disleksije i disortografije.
Developmental dyslexia is a specific reading deficit occurring in spite of average intelligence, appropriate schooling and educational environment, in the absence of any sensory or psychiatric disorders. Dysorthography represents a child`s impaired acquisition of the orthography of his/her mother tongue at the age when children of equal abilities and schooling have already mastered orthographic rules. A deficit in phonological awareness explains both dyslexia and dysorthography as a consequence of individual difficulties in phonological processing displayed as impairment in creating associations between phonemes and graphemes. The aims of this research were to establish the level of development of phonological awareness in children with dyslexia and dysorthography, the extent to which speech disorders affect dyslexia and dysorthography, and if there is a difference in their frequency with regard to gender. The study included 689 children, attending 1st, 2nd and 3rd grade of primary sch
...
ool, whose mother tongue was Serbian. Children were divided into groups according to school grade. For the assessment of phonological awareness the FONT test was used which entails eight types of tasks: syllable blending, syllable segmentation, identifying the initial phoneme, recognizing rime, phoneme segmentation, identifying the ending phoneme, phoneme deletion, and phoneme substitution. Reading accuracy, fluency and comprehension were assessed by The Gray Oral Reading Tests – GORT 5. For the purposes of this study, a cross-cultural adaptation was performed, in accordance with the guidelines provided in the guide for adaptation regarding linguistic and cultural differences. Subtests of the REVISK – revised scale for the assessment of intelligence were used to assess the developmental level of speech and vocabulary, attention and distractibility, as well as visual-motor coordination. A scale for the assessment of the orthographic level of handwriting was used to recognize semantic forms and their application in the context of conveying thought content. The results show that the majority of children, attending 1st, 2nd and 3rd grade have an average reading ability. 61 children (13.7%) attending 2nd and 3rd grade have dyslexia, while 82 (18.4%) have difficulties with the orthography. These children more often have a phonological awareness deficit compared to typically developing children. Children with dyslexia and dysorthography display a deficit in all the elements of phonological awareness. The elements of phonological awareness have proven to be significant predictors of mastering reading and writing in children attending lower grades of primary school, whose mother tongue is Serbian. Speaking disorders were found to be present in 137 (19.9%) children attending 1st, 2nd and 3rd grade. These children more often have dyslexia and dysorthography compared to typically developing children. The majority of children with dyslexia and dysorthography have below average results on the Vocabulary subtest. Dyslexia and dysorthography, as well as the phonological awareness deficit are more present in boys but the gender difference is not significant. In accordance with our results, a protocol was developed to detect, assess and correct dyslexia and dysorthography.
Faculty:
Универзитет у Новом Саду, Медицински факултет
Date:
08-07-2016
Keywords:
disleksija / Dyslexia / Phonetics / Child / Reading / Language Tests / Intelligence Tests / Awareness / Language Development Disorders / fonetika / deca / čitanje / jezički testovi / testovi inteligencije / svesnost / poremećaji razvoja jezika