Sinteza, karakterizacija i citotoksična aktivnost rutenijum (II)-arenskih kompleksa sa piridinskim derivatima
Synthesis, characterization and cytotoxic activity of ruthenium (II)-arene complexes with pyridine derivatives
Doktorand
Ivanović, Ivanka
Mentor
Grgurić-Šipka, Sanja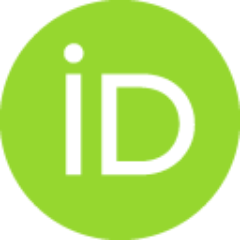 Članovi komisije
Tešić, Živoslav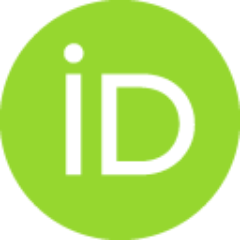 Radulović, Siniša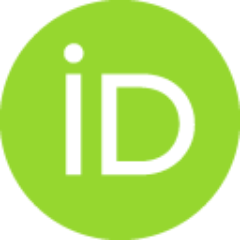 Sažetak
Sposobnost rutenijum(II)–arenskih vrsta da koordinuju različite klase liganada, čini ih pogodnim za fino podešavanje hemijskih i farmaceutskih svojstava. Novosintetisani rutenijum(II)–arenski kompleksi dobijeni su u reakciji polaznog jedinjenja [RuCl2(η6–p–cimen)]2 sa odgovarajućim ligandom u 1 : 2 ili 1 : 2,2 molskom odnosu u metanolu, etanolu ili izopropanolu uz blago zagrevanje. Komercijalno dostupni ligandi korišćeni za pripremu kompleksa mogu se smatrati piridinskim derivatima sa acetil grupama, amino i hlor supstituentima ili sa jednom ili dve karboksilne grupe. Druga grupa liganada uključivala je kaprilni hidrazid (hidrazid sa dugim ugljovodoničnim lancem), hidrazid izonikotinske kiseline (hidrazid sa aromatičnim piridinskim prstenom), tiosemikarbazone i semikarbazone (dobijene u reakciji 3– i 4–acetilpiridina sa tiosemikarbazidom ili kaprilnim hidrazidom). Treća grupa liganada može se smatrati derivatima pikolinske kiseline sa fluor, hlor, brom ili metil supstituentima ili prip
...
ojenom fenil grupom dajući izohinolin–3–karboksilnu kiselinu. Sintetisana jedinjenja okarakterisana su elementalnom analizom, masenom spektrometrijom, IC i NMR spektroskopijama. Na osnovu dobijenih spektroskopskih podataka zaključeno je da molekuli imaju takozvanu "three–leg piano–stool" geometriju koja je uobičajena za ovaj tip jedinjenja, sa bidentatno ili monodentatno koordinovanim ligandima. Strukture rutenijum(II)–arenskih jedinjenja sa 3–acetilpiridinom, 2,4–piridindikarboksilnom kiselinom, 2,6–piridindikarboksilnom kiselinom, pikolinskom kiselinom, kaprilnim hidrazidom, 6–fluorpikolinskom i 6–brompikolinskom kiselinom potvrđene su rendgenskom strukturnom analizom. Ispitivanjem citotoksične aktivnosti otkriven je slab antiproliferativni efekat kompleksa na ispitivane tumorske ćelijske linije, sa izuzetkom dva jedinjenja, prvog sa pikolinskom kiselinom i drugog sa izohinolin–3– karboksilnom kiselinom. Poslednje pomenuto jedinjenje pokazalo je značajno nižu citotoksičnu aktivnost prema normalnim ćelijama (MRC–5) u odnosu na visoku aktivnost primećenu na linijama tumorskih ćelija, kao i značajnu selektivnost među ispitivanim ćelijama tumora. Hidroliza [RuCl(2,3–piridindikarboksilato)(η6–p–cimen)] kompleksa i njegova interakcija sa 9–metiladeninom proučavana je 1H NMR, 1H–1H...
Ability of ruthenium(II)–arene species to coordinate to different classes of ligands, makes them suitable for fine–tuning chemical and pharmaceutical properties. Novel synthesized ruthenium(II)–arene complexes were obtained in the reaction of starting compound [RuCl2(η6–p–cymene)]2 with the corresponding ligand in a 1 : 2 or 1 : 2.2 molar ratio in methanol, ethanol or isopropanol with mild heating. Commercially available ligands used for preparation of complexes could be considered as pyridine derivatives with acetyl grups, amino and chloro substituents, or with one or two carboxylic groups. Second group of ligands included caprylic hydrazide (hydrazide with long hydrocarbon chain), isonicotinic acid hydrazide (hydrazide with aromatic pyridine ring), thiosemicarbazones and semicarbazones (derived from reaction of 3– and 4–acethylpyridine with thiosemicarbazide or caprylic hydrazide). Third group of ligands could be considered as derivatives of picolinic acid with fluoro, chloro, bromo
...
and methyl substituents or fused phenyl group giving isoquinoline–3–carboxylic acid. Synthesized compounds were characterized by elemental analysis, mass spectrometry, IR and NMR spectroscopies. According to the obtained spectroscopic data the molecules adopt the usual "three–leg piano–stool" geometry which is common for this type of complexes, with ligands coordinated in a bidentate or monodentate manner. The structures of ruthenium(II)–arene compounds with coordinated 3–acetylpyridine, 2,4– pyridinedicarboxylic acid, 2,6–pyridinedicarboxylic acid, picolinic acid, caprylic hydrazide, 6–fluoropicolinic acid and 6–bromopicolinic acid were determined by X–ray crystallography. Examination of the cytotoxic activity revealed low antiproliferative effect of complexes in investigated tumor cell lines, with exception of two compounds, the one with picolinic acid and the other with isoquinoline–3–carboxylic acid. Later compound exhibited significantly lower cytotoxic activity in normal cells (MRC–5) against high activity observed in panel of tumor cells and prominent cell type selectivity among tumor cells. Hydrolysis of [RuCl(2,3–pyridinedicarboxylato)(η6–p–cimen)] complex and its interaction with 9–methyladenin was studied by 1H NMR, 1H–1H COSY and 1H–1H NOESY spectroscopy. Interaction of complex...
Fakultet:
Универзитет у Београду, Хемијски факултет
Datum odbrane:
16-05-2014
Projekti:
Ključne reči:
rutenijum(II)–aren / ruthenium(II)–arene / piridinski derivati / hidrazidi / tiosemikarbazoni / semikarbazoni / derivati pikolinske kiseline / rendgenska strukturna analiza / antiproliferativna aktivnost / pyridine derivatives / hydrazides / thiosemicarbazones / semicarbazones / picolinic acid derivatives / X–ray structural analysis / antiproliferative activity