Dvostepeno sinterovanje, fazne transformacije, električne i mehaničke osobine nanostrukturnih biokeramičkih materijala na bazi hidroksiapatita
Two-step sintering, phase transformations, electrical and mechanical properties of nanostructured bioceramic materials based on hydroxyapatite
Author
Lukić, Miodrag
Mentor
Damjanović, Ljiljana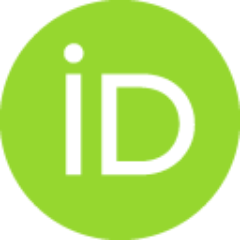 Committee members
Marković, Smilja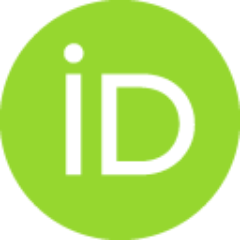 Mentus, Slavko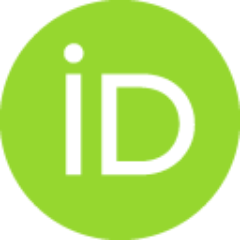 Cvjetićanin, Nikola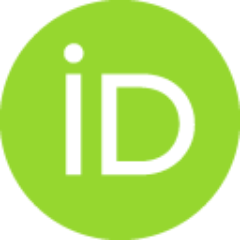 Abstract
Doktorska disertacija se odnosi na kreiranje gustih nanostrukturnih sinterovanih materijala na bazi hidroksiapatita. Dvostepeno sinterovanje je iskorišćeno za dobijanje bifaznog kalcijum fosfata visoke gustine polazeći od Ca-deficitarnog hidroksiapatita na temperaturi nižoj od temperature fazne transformacije β→α-trikalcijum fosfat. Kreirana je uniformna mikrostruktura sa prosečnom veličinom zrna od 375 nm, i poboljšane su mehaničke osobine bifaznog kalcijum fosfata. Utvrđeno je i da povećanjem brzine zagrevanja (od 2 do 20 °C/min) poboljšava sinterovanje Ca-deficitarnog hidroksiapatita, što je objašnjeno pomeranjem temperature nastanka β-trikalcijum fosfatne faze ka višim temperaturama. Primenom bržeg zagrevanja došlo je do smanjanja prosečne veličine zrna prilikom neizotermskog (na ~700 nm, uz gubitak frakcije mikrometarskih zrna) i dvostepenog sinterovanja (sa 600 nm na 350 nm) dok je relativna gustina materijala bila iznad 98 %. Metoda dvostepenog sinterovanja je uspešno primenjena
...
i za dobijanje gustog nanostrukturnog hidroksiapatita sa prosečnom veličinom zrna od 75 nm na temperaturama od 900/850 °C. Energija aktivacije sinterovanja određena upotrebom master krive sinterovanja iznosila je 410 kJ/mol. Ukazano je i da efikasnost metode dvostepenog sinterovanja za zaustavljenje rasta zrna prilikom sinterovanja različitih nanoprahova hidroksiapatita do visokih gustina zavisi od mikrostrukture pojedinačnih nanočestica, odnosno uređenosti centralnih i graničnih regiona, kao i kristaliničnosti sintetisanih materijala. Nanoprah hidroksiapatita sa česticama koje imaju visoko-kristalno jezgro i neuređene, amorfne rubove, se znatno bolje sinteruje od slabo-kristalnih nanoprahova bez obzira na graničnu strukturu njihovih čestica. Visokotemperaturska električna provodljivost unutrašnjosti zrna gustog nanostrukturnog hidroksiapatita je povećana za red veličine u odnosu na hidroksiapatit sa mikrometarskom/submikrometarskom prosečnom veličinom zrna, dok se provodljivost granica zrna ne menja znatno. Smanjanje prosečne veličine zrna kod bifaznog kalcijum fosfata i hidroksiapatita visoke gustine je dovelo do poboljšanja tvrdoće i lomne žilavosti.
Subject of this PhD thesis is creating of fully dense sintered nanostructured materials based on hydroxyapatite. Two-step sintering method was successfully applied for synthesis of high density biphasic calcium phosphate at sintering temperatures lower than those of β→α tricalcium phosphate phase transformations. Uniform microstructural properties were created, with average grain size of 375 nm and improved mechanical properties. Also, it was found that increase of heating rate (from 2 to 20 °C/min) would enhance densification of Ca-deficient hydroxyapatite. This was explained by kinetic dependence of β-tricalcium phosphate formation. Application of faster heating induced decrease in average grain size for non-isothermal (~700 nm, and disappearing of fraction of large grains) and two-step sintering (from 600 to 350 nm) while relative density was above 98 %. Two-step sintering was also successfully applied for fabrication of fully dense nanostructured hydroxyapatite with average grain s
...
ize of 75 nm at temperatures of 900/850 °C. Activation energy for sintering process was determined by master sintering curve method, and found to be 410 kJ/mol. It was indicated that efficiency of two-step sintering for densification and supressing of grain growth of hydroxyapatite nanopowders depends on nanoparticles microstructure, particularly the ordering of its internal and boundary regions, as well as its crystallinity. Hydroxyapatite nanopowder possessing high-crystalline core and non-ordered, amorphous boundary regions expressed enhanced densification when compared with low-crystalline nanopowders, regardless its nanoparitcles' boundary structure. High-temperature grain interior electrical conductivity of dense nanostructured hydroxyapatite was increased for one order of magnitude when compared to those with average grain size on micrometer/submicrometer level, while grain boundary conductivity did not changed significantly. Decrease of average grain size yielded to improvement of hardness and fracture toughness. of sintered biphasic calcium phosphate and single-phased hydroxyapatite materials.
Faculty:
Универзитет у Београду, Факултет за физичку хемију
Date:
29-12-2014
Projects:
Keywords:
dvostepeno sinterovanje / two-step sintering / hydroxyapatite / microstructure / phase transformations / materials characterization. / hidroksiapatit / mikrostruktura / fazne transformacije / karakterizacija materijala