Modelovanje uticajnih faktora radnog mesta na bezbednost rada u proizvodnim kompanijama
The modeling of workplace factors affecting occupational safety in manufacturing companies
Author
Milijić, Nenad
Mentor
Mihajlović, Ivan
Committee members
Živković, Živan
Spasojević Brkić, Vesna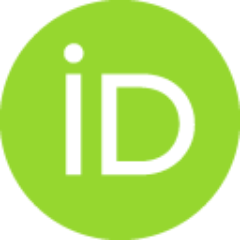 Abstract
Ova doktorska disertacija ima za cilj formiranje mernog modela bezbednosti na radu i definisanje uticajnih faktora radnog mesta na bezbednost rada u proizvodnim kompanijama. U polaznim poglavljima disertacije su date uvodne osnove za bolje razumevanje problematike bezbednosti na radu, kao i koncepta klime bezbednosti, a razmotreni su i brojni modeli dostupni u savremenoj literaturi. U narednim poglavljima su primenom različitih metoda identifikovani uticajni faktori radnog mesta na bezbednost rada. Takođe, određen je uticaj demografskih faktora na klimu bezbednosti na radnim mestima primenom višekriterijumske analize različitih radnih mesta u različitim tipovima industrijskih delatnosti. Na kraju, istraživanje na ovoj disertaciji je rezultovalo razvojem modela klime bezbednosti na radnim mestima koji se može koristiti za identifikaciju i selekciju najuticajnijih faktora radnog mesta na bezbednost rada u konkretnim proizvodnim sistemima, a sa ciljem unapređenja bezbednosti na radu.
The present doctoral dissertation aims at forming a measuring model for occupational safety and defining workplace factors that affect occupational safety in manufacturing companies. In the initial chapters of the thesis introductory basis for better understanding of the problems of safety as well as the concept of safety climate was provided, and we likewise discussed a number of models available in the current literature. The ensuing chapters identified workplace factors influencing occupational safety by means of different methods. Furthermore, the impact of demographic factors on safety climate in the workplace was determined using a multi-criteria analysis of different workplaces in various types of industrial sectors. Finally, the research in this thesis resulted in the development of safety climate model in the workplace that can be used to identify and select the most influential factors of workplace occupational safety in specific production systems, with the aim of improving
...
occupational safety.
Faculty:
Универзитет у Београду, Технички факултет, Бор
Date:
12-11-2014
Keywords:
bezbednost na radu / occupational safety / radno mesto / uticajni faktori / modelovanje / workplace / influential factors / modelling