Otpornost prema zamornom lomu zavarenih cevi od čelika povišene čvrstoće
Fatigue fracture resistance of welded pipes made from high strength steels
Author
Lazić Vulićević, Ljubica
Mentor
Sedmak, Aleksandar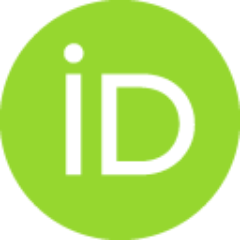 Committee members
Rakin, Marko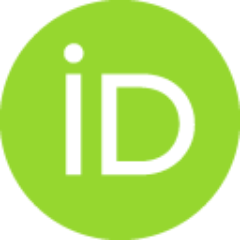 Burzić, Zijah
Pavišić, Mirko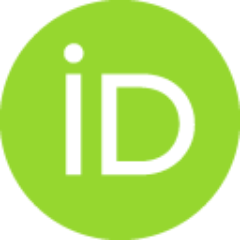 Arsić, Miodrag

Abstract
Funkcionalnost i sigurnost u eksploataciji su dva bitna zahteva za uspešnu konstrukciju, pa se danas uz zahtev čvrstoće pri projektovanju, mora razmotriti i opasnost od zamornog loma, koja je u velikoj meri zavisna od osobina zavarenih spojeva, kao potencijalnih nosilaca greške. Otkazi zavarenih cevi u naftnoj industriji, nastali kao posledica neotkrivenih grešaka u njihovoj izradi ili usled oštećenja tokom eksploatacije, pored uticaja na pouzdanost i bezbednost u radu, imaju i ekološki uticaj na ţivotnu sredinu. Ovo je podstaklo sprovoĎenje intenzivnih istraţivanja u cilju očuvanja celovitosti cevi u bišotinama i cevovodima. Istraţivanja u okviru ove disertacije imala su za cilj da istraţe ponašanje u slučaju oštećenja usled zamora zavarenih cevi izraĎenih od čelika API J55. Čelici povišene čvrstoće mogu biti prilično osetljivi na nastanak i rast zamorne prsline. Uzimajući u obzir uslove agresivne radne sredine, ovi čelici zahtevaju detaljna istraţivanja njihove otpornosti na zamorn
...
i lom i procenu integriteta u navedenim radnim uslovima. Primenom parametara mehanike loma, dobijenih na osnovu eksperimentalnih istraţivanja, izvršena je procena preostalog veka zaštitnih zavarenih cevi sa spoljašnjom aksijalnom površinskom prslinom, izraĎenih od API J55 čelika. Analiziran je istovremeno uticaj opsega napona i vrednosti spoljašnjeg aksijalnog oštećenja na preostali zamorni vek. Jedan od ciljeva ove teze bio je da se istraţe nove metode numeričkog modeliranja rasta prsline, a dobijeni rezultati upravo pokazuju efikasnost primene proširene metode konačnih elemenata – PMKE (Extended Finite Element Metхod - XFEM), kao jedne relativno nove metode, u trodimenzionalnoj simulaciji rasta zamorne prsline na geometriji tipa cevi. Rezultati dobijeni u okviru ove teze ukazuju na značajne mogućnosti primene numeričke simulacije potpomognute eksperimentalnim istraţivanjima u analizi integriteta opreme pod pritiskom.
The functionality and safety in exploitation are two important requirements for the successful construction and today, together with the strength requirements, the risk of fatigue fracture, which is largely dependent on the properties of welded joints as potential carriers of errors, must be considered. The failures of the welded pipes in the petroleum industry occurred as a consequence of undetected errors in their design or due to the damage during service, have the impact on the reliability and safety at work, as well as an ecological impact on the environment. This encouraged intensive researches in order to preserve the integrity of pipes in the oil rigs and pipelines. The researches in this thesis were aimed to investigate the behavior in case of damage due to the fatigue of welded pipes made of steel API J55. High strength steels can be quite sensitive to the emergence and growth of the fatigue cracks. Taking into account the conditions and aggressive working environment, thes
...
e steels require detailed researches of their resistance to the fatigue failure and assess the integrity in the specified operating conditions. Through the application of the fracture mechanics parameters, obtained from experimental research, a residual life of welded protective pipes with an external axial surface crack, made of API J55 steel, was estimated. The impact of the stress range and the value of the external axial damage to the remaining fatigue life were analyzed. One of the goals of this thesis was to investigate new methods of numerical modeling of crack growth, and the results just show the effectiveness of the implementation of the extended finite element method - XFEM, as a relatively new method, in three-dimensional simulation of fatigue crack growth on the pipe geometry. The results obtained in this thesis indicate significant opportunities for the application of numerical simulation, supported by experimental studies, to analyze the integrity of the pressure equipment.
Faculty:
Универзитет у Београду, Студије при универзитету
Date:
12-02-2015
Keywords:
zavarene cevi u naftnoj industriji / welded pipes in the oil industry / zamorni lom / preostali zamorni vek / 3D numerička simulacija / proširena metoda konačnih elemenata / fatigue failure / the remaining fatigue life / 3D numerical simulations / the extended finite element method