Računarski sistem za akviziciju, arhiviranje, pregledanje i obradu slika dobijenih gama kamerom
Computer system for acquiring, storing, retrieving and processing images obtained by gamma camera
Author
Janković, Milica M.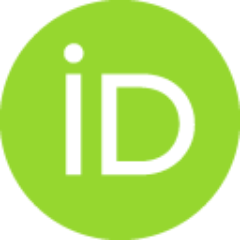 Mentor
Popović, Dejan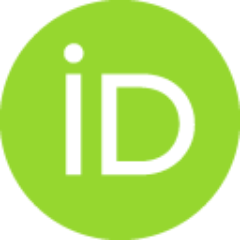 Committee members
Popović, Mirjana
Todorović-Tirnanić, Mila
Marinković, Predrag
Reljin, Irini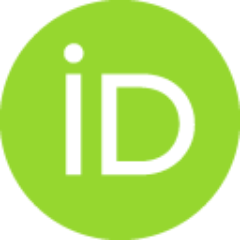 Abstract
Gama scintilaciona kamera (GSK) je medicinski uređaj koji prikazuje raspodelu g-fotona emitovanih iz radiofarmaka unetog u organizam intravenski, oralno ili inhalacijom. Razvoj tehnologije integrisanih kola je imao uticaja na konstrukciju glave GSK i na fleksibilnost, brzinu, cenu i povećanu funkcionalnost kompjuterskih sistema za akviziciju, arhiviranje i analizu slike sa GSK. Iako je era digitalnih kamera počela još 80-tih godina 20. veka, mnogi nuklearno-medicinski centri u svetu (posebno u zemljama u razvoju) i dalje imaju analogne ili polu-analogne GSK u kojima i mehanika i scintilacioni kristal, tj. "srce" glave GSK, pravilno funkcionišu. Optimalno rešenje je digitalizacija GSK i integracija sa modernim računarskim sistemima. Digitalizacija analognih i polu-analognih GSK obezbeđuje: 1) produžetak korišćenja starih GSK i odlaganje finansijskih ulaganja u novu instrumentaciju; 2) primenu najboljih postojećih metoda analize nuklearno-medicinskih studija (u skladu sa aktuelnim princi
...
pima medicine zasnovane na dokazima, MZD); 3) ispitivanje i razvoj novih metoda analize radi poboljšanja tretmana pacijenata, pod uslovom da je arhitektura sistema "otvorena". Cilj istraživanja koje je prikazano u ovoj doktorskoj tezi je razvoj računarskog sistema (GammaKey sistem) koji daje funkcionalnost (akvizicija, arhiviranje i analiza slika) polu-analognim GSK, kompatibilan je i može se koristiti i sa savremenim digitalnim GSK, a koji svojom otvorenom arhitekturom omogućava razvoj i kliničku primenu novih dijagnostičkih tehnika. GammaKey sistem zadovoljava sledeće zahteve: 1) jednostavnu zamenu originalnog računarskog sistema (npr. MicroDELTA, Siemens Gammasonics Inc., Ilinois, SAD) novim sistemom - jednostavno priključenje na GSK pri čemu obuka korisnika minimalno traje zahvaljujući intuitivnom Windows grafičkom interfejsu; 2) pouzdanost sistema - zadovoljava standarde kvaliteta nuklearno medicinske instrumentacije definisanih od strane udruženja National Electrical Manufacturers Association (NEMA) i testiran je u paraleli sa pređašnjim računarskim sistemom (MicroDELTA, Siemens Gammasonics Inc., Ilinois, SAD); 3) kompatibilnost vi sa drugim (ne)medicinskim sistemima korišćenjem standardnih formata podataka (JPEG, BITMAP, ASCII, DICOM), i sinhronizacija podataka između dve radne stanice (jedna radna stanica je za akviziciju, arhiviranje i obradu studija dobijenih sa GSK, a druga je samo za obradu podataka); 4) brza, jednostavna i jeftina nadgradnja za nove generacije računara i analogno-digitalnih konvertora (ADK) – omogućena izborom LabVIEW softverskog okruženja (National Instruments, Teksas, SAD) i komercijalnog National Instruments ADK; 5) razvoj i dodavanje novih nestandardnih akvizicionih protokola i alatki za obradu studija. U osnovnoj konfiguraciji GammaKey sistema uključene su: 1) standardne funkcije za obradu slika (resemplovanje na dimenziju 1024x1024 piksela bilinearnom interpolacijom, nine-point smoothing, Batervortov i Vinerov filter); 2) alatke za manipulaciju slikom (zumiranje, podešavanje kontrasta, brisanje dela slike koji nije od interesa); 3) standardne funkcije za obradu scintigrafskih studija (crtanje do 10 regiona od interesa (ROI), generisanje dinamskih krivih nad ROI, aritmetičke operacije nad slikama i dinamskim krivama, N-point median i cubic spline filtriranje dinamskih krivih, automatska segmentacija ROI na statičkim studijama, korekcija radioaktivnosti ROI). U proširenoj varijanti, GammaKey sistem uključuje i tri nestandardne analize: 1) EffSpleen akvizicija i analiza za predviđanje efikasnosti splenektomije u bolesnika sa hroničnom trombocitopenijskom purpurom; 2) Submarine analiza za lokalizaciju paratiroidnih tumora; 3) SalivaryScan analiza za kompletnu kvantifikaciju funkcije pljuvačnih žlezda. EffSpleen rutina omogućava kompletnu akviziciju i analizu in vivo ispitivanja kinetike trombocita radi procene efikasnosti splenektomije u bolesnika sa hroničnom imunom trombocitopenijskom purpurom prema metodi razvijenoj u Centru za nuklearnu medicinu Kliničkog centra u Beogradu. Razvijena rutina je omogućila automatizaciju u procesu zahtevne obrade serije statičkih studija i proračuna indeksa sekvestracije trombocita. Submarine rutina predstavlja implementaciju originalne metode za lokalizaciju paratiroidnih tumora na osnovu dinamskih paratiroidnih scintigrama i razvijena je u saradnji sa lekarima iz Instituta za onkologiju i radiologiju Srbije u Beogradu. U tezi je prikazana evaluacija Submarine metode na grupi pacijenata sa histopatološki dokazanim paratiroidnim tumorima i ukazano je na njenu efikasnost pri lokalizaciji hiperplazija i paratiroidnih lezija zaklonjenih tiroidnim nodusima, vii rešavajući time tipične promašaje standardnog subtrakcionog protokola. Predloženi su i algoritmi za vizuelizaciju i automatsko izdvajanje regije paratiroidnih lezija. SalivaryScan rutina omogućava automatski proračun 11 kvantitativnih indeksa koji opisuju funkciju pljuvačnih žlezda, za razliku od komercijalnih softvera koji obično daju samo jedan parameter (ejekcionu frakciju). Uvedena je i značajna modifikacija indeksa koji opisuje brzinu sekrecije. Razvijena alatka je bazični instrument za dalja multidisciplinarna istraživanja u domenu scintigrafije pljuvačnih žlezda...
Gamma scintillation cameras (GSC) are medical devices for the analysis of the distribution intravenously injected, inhaled or ingested radiopharmaceuticals. The development of integrated circuit technology had influence on construction of GSC's head and on flexibility, speed, cost and expandability of GSC's supported systems for image acquisition, storage and analysis. Although the era of digital GSCs began long ago (1980s), many nuclear medical centres still have analogue or semi-analogue GSCs with fully operational mechanics and scintillation crystals, which are the core of nuclear imaging. Optimal solution is digitizing GSC and integration with modern computer systems. Digitizing of analogue and semi-analogue GSCs ensures: 1) continuity of using old GSCs and the postponement of buying new instrumentation; 2) application of best available analysis of nuclear-medical studies (in accordance with the principles of Evidence Based Medicine, EBM); 3) testing and development of new analysis
...
techniques to improve the treatment of patients, if the system architecture is "opened". The aim of the research presented in this doctoral thesis is the development of a computer system (GammaKey system) that gives the functionality (acquisition, storage and image processing) to semi-analogue GSCs, compatible and also can be used with modern digital systems, has an open architecture enabling the development and clinical application of new diagnostic techniques. GammaKey system meets the following requirements: 1) simple replacement of the original computer system (e.g. MicroDELTA, Siemens Gammasonics Inc., Ilinois, USA) to the new configuration – a simple connection to GSC and minimal training thanks to the intuitive Windows graphical interface; 2) reliability – meets the quality standards of nuclear medical instrumentation defined by National Electrical Manufacturers Association (NEMA), no loss of information about patients and studies, accurate and precise production of results; 3) compatibility with other (non)medical systems by using standard data formats (JPEG, BITMAP, ASCII, DICOM) and data synchronization between two workstations ix (the first one for acquisition, storage and processing, the second one only for image processing); 4) fast, simple and cheap upgrade to new generations of computers and analog-to-digital convertors (ADC) – enabled by using LabVIEW software environment (National Instruments, Teksas, SAD) and commercial National Instruments ADC; 5) development and implementing novel non-standard acquisition protocols and tools for study processing. Basic configuration of GammaKey system includes: 1) standard functions for image processing (resampling to the matrix 1024x1024 pixels by bilinear interpolation, nine-point smoothing, Butterworth and Winer filter); 2) tools for image manipulation (zoom, contrast adjustment, deleting parts of the image that are not of interest); 3) standard functions for scintigraphic study processing (up to 10 regions of interest (ROI), calculating time-activity-curves (TAC), frame and TAC arithmetic opearations, N-point median and cubic spline TAC filtering, automatic ROI segmentation of static studies, ROI radioactivity correction). Advanced configuration of GammaKey system includes three non-standard features: 1) EffSpleen acquisition and analysis for efficacy of the splenectomy prediction in patients with chronic immune thrombocytopenic purpura; 2) Submarine analysis for localization of parathyroid tumors; 3) SalivaryScan analysis for complete quantitative investigation of salivary glands function. EffSpleen routine enables complete acquisition and analysis of in vivo examination of platelet kinetics in order to estimate splenectomy efficacy according to the method developed in the Center for Nuclear Medicine, Clinical Center of Serbia, Belgrade. Developed routine allows the automation of timeconsuming processing of sequential static studies and calculation of platelet sequestration index. Submarine routine is the implementation of the original method for the localization of parathyroid tumors based on dynamic parathyroid scintigrams, developed in collaboration with physicians from the National Cancer Research Center of Serbia, Belgrade. Evaluation of Submarine method is presented in the group of patients with histopathologically proven parathyroid tumors and its efficacy has been demonstrated for localization of hyperplasia and parathyroid lesions covered by thyroid nodules, solving typical pitfalls of standard subtraction protocol. Algorithms for visualization and automatic extraction of regions with parathyroid lesions are suggested. SalivaryScan routine enables automatic calculation of 11 quantitative indices that describe the function of salivary glands, unlike commercial software that usually gives only one parameter (ejection fraction). A significant modification of secretion velocity index is introduced. Developed tool is a basic instrument for further multidisciplinary research in the field of salivary scintigraphy...
Faculty:
Универзитет у Београду, Електротехнички факултет
Date:
26-12-2014
Projects:
Keywords:
gama kamera / gamma camera / nukearno medicinsko slikanje / paratiroidni tumori / predikcija efikasnosti splenektomije / kvantitativna scintigrafija pljuvačnih žlezda / kvantitativni indeksi bubrega / nuclear medicine imaging / parathyroid tumors / efficacy of the splenectomy prediction / quantitative salivary gland scintigraphy / quantitative renal indices