Filtri sa površinskim akustičkim talasom za hemijske gasne senzore
Surface acoustic wave filters for chemical vapor sensors
Author
Živković, Zdravko R.
Mentor
Tošić, Dejan
Committee members
Popović, Miodrag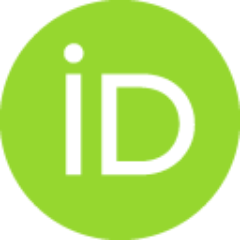 Cvetković, Zlata
Tadić, Milan
Potrebić, Milka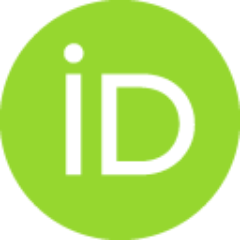 Abstract
Ova disertacija razmatra važne probleme u analizi i modelovanju senzora na bazi elemenata sa površinskim akustičkim talasima (PAT) kao i projektovanje i realizaciju PAT filtara koji su osnova za izradu senzora. Kod ovih elemenata je zastupljena specifična vrsta procesiranja signala, procesiranje u realnom vremenu: konverzijom električnih signala visokih učestanosti u mehanički talas, njegovu modulaciju merenom neelektričnom veličinom i ponovnu konverziju u električni signal. Predloženi su nov model i metod analize transverzalnih PAT hemijskih senzora, zasnovan na metodi ekvivalentnih električnih kola, koji se može lako primeniti na bilo koju podlogu, polimer i gas. Prezentirana je takođe primena predloženog modela za određivanje brzine površinskih akustičkih talasa u višeslojnoj podlozi što je neophodno za određivanje koncentracije gasa kao i primena razvijenog metoda za analizu hemijskih PAT senzora na višeslojnim podlogama. Predložen je algoritam za projektovanje PAT filtara sa unifo
...
rmnim pretvaračima sa konstantnim grupnim kašnjenjem i realizovan prototip filtra koji je baza za izradu hemijskog senzora. U prvom delu se izlažu osnovi teorije površinskih akustičkih talasa. Sažeto se predstavljaju svojstva površinskih akustičkih talasa i odgovarajuća analiza, odnosno fizički i matematički modeli. Objašnjava se funkcionisanje PAT elemenata utemeljeno na prostiranju elastičnih mehaničkih talasa visokih učestanosti duž površine monokristalne piezoelektrične podloge (supstrata). Zatim se izlaže princip rada elemenata sa površinskim akustičkim talasima, a potom načini analize i modelovanja interdigitalnih pretvarača kao i celog PAT elementa. Princip rada, modelovanje i implementacija transverzalnih senzora koji su zasnovani na elementima sa površinskim akustičkim talasom se prvo obrazlažu u drugom delu. Sažeto se prikazuje originalni metod u modelovanju PAT biosenzora koji omogućuje određivanje funkcije prenosa i ulazne admitanse PAT elementa sa uniformnim pretvaračima u konačnoj formi za opšti slučaj opterećenja. Upotrebom ovog metoda, gde se ceo filtar predstavlja kao četvoropol a IDP-i i bezelektrodni deo admitansnim matricama, moguće je vršiti analizu i predikciju u svakom pojedinačnom slučaju biosenzora kao i u slučaju PAT transpondera. U ovom delu je predložen nov model i metod analize transverzalnih hemijskih gasnih senzora sa površinskim akustičkim talasima. Problem određivanja promene izlaznog električnog signala u funkciji koncentracije hemijskog agensa je rešen korišćenjem elektromehaničkog ekvivalentnog modela. U predloženom modelu gasni senzor se predstavlja kao četvoropol, interdigitalni pretvarači se predstavljaju mrežom sa tri para krajeva, a linija za kašnjenje prekrivena osetljivim slojem mrežom sa dva para krajeva. Određuje se promena izlaznog signala (napona ili učestanosti) u funkciji koncentracije gasa. Analizira se i uticaj osobina realnog PAT senzora, kao što je slabljenje usled prostiranja, koje se u postojećim poznatim metodama analize zanemaruje. Izvedeni su eksplicitni analitički izrazi u zatvorenom obliku za estimaciju koncentracije gasa. Izrazi direktno povezuju koncentraciju gasa, parametre podloge, i centralnu učestanost. Oni omogućuju neposredan uvid u uticaj parametara projektovanja senzora na performanse senzora kao i veoma efikasnu predikciju naponskog i frekvencijskog pomaka zbog koncentracije gasa u okruženju. Prikazuju se rezultati simulacije, zasnovani na predloženom modelu, i poređenja sa eksperimentalnim rezultatima dobijenim merenjem. Predstavlja se slučaj predikcije masene osetljivosti kao funkcije učestanosti, izračunavanje koncentracije gasa trihloretilena (TCE) kada je osetljivi sloj polimer PVDT, kao i primer u kome se simulira slabljenje usled prostiranja na višim učestanostima, a za slučaj gasnog senzora sa kvarcnom podlogom za otkrivanje nedozvoljene koncentracije gasova koji emuliraju bojne otrove. Posebno su razmatrane mogućnosti primene novog metoda za analizu i modelovanje savremenih hemijskih PAT senzora na višeslojnim podlogama, koji su ili deo složenog elektronskog sistema u MEMS ili CMOS tehnologiji ili se pak radi o senzoru sa dijamantskim slojem na površini silicijumskog integrisanog kola. Prezentirana je procedura koja se sastojala iz dva koraka. Pošto je polazni parametar u analizi centralna učestanost PAT elementa koja je funkcija brzine prostiranja površinskih akustičkih talasa u materijalu, u prvom koraku je određena efektivna brzinu talasa u višeslojnoj podlozi, što je neophodno za određivanje koncentracije gasa. Izveden je izraz za brzinu talasa u složenoj PAT strukturi u konačnoj formi. Brzina je određena primenom predloženog modela, formiranjem ekvivalentne elektro-mehanička šeme linije za kašnjenje bez osetljivog sloja i korišćenjem analogije između mehaničkih i električnih veličina. Izraz eksplicitno povezuje brzinu talasa, parametre slojeva (gustina, debljina) i talasnu dužinu koja odgovara centralnoj učestanosti i koja je osnovni prametar u analizi. Pokazano je da se prikazanim načinom brzina izračunava veoma efikasno i tačno. Efikasnost znači mnogo brže i jednostavnije određivanje brzine nego uobičajeno korišćenim metodom koji zahteva složena numerička izračunavanja uključujući parcijalne diferencijalne jednačine. U narednom koraku je prezentirano određivanje koncentracije detektovanog gasa PAT senzorom sa višeslojnom strukturom korišćenjem izraza izvedenih u predloženom metodu analize. Pokazano je da se primenom preloženog metoda analize i modelovanja na PAT hemijske gasne senzore sa višeslojnom strukturom postižu značajne prednosti: (1) realizacija senzora sa manjim dimenzijama uz višu radnu učestanost, posebno na dijamantu, što povećava osetljivost senzora, (2) razvoj senzora postavljenog na podlozi od Si odnosno SiO2/Si što je savremena tehnologija, (3) dobija se kompaktan senzor (integrisani) na manjoj površini podloge. Predloženi algoritam omogućuje rešavanje posebnog problema: određivanje koncentracije gasa u slučaju senzora na višeslojnoj podlozi, zahvaljujući izvedenim formulama i jedinstvenom postupku određivanja brzine talasa u podlozi sa višeslojnom strukturom. Projektovanje i realizacija transverzalnih PAT filtara propusnika opsega učestanosti namenjenih za primenu u hemijskim senzorima su razmatrani u trećem delu i predložen je algoritam pogodan za CAD − sintezu filtara sa površinskim akustičkim talasima sa uniformnim pretvaračima. Kao teorijski osnov za razvoj algoritma za projektovanje filtara sa površinskim akustičkim talasima navedeni su principi sinteze filtra sa površinskim akustičkim talasom i uspostavljena je analogija između blok šeme idealnog transverzalnog filtra i filtra sa površinskim akustičkim talasom. Na osnovu uspostavljene analogije predstavlja se projektovanje filtra sa površinskim akustičkim talasom na osnovu opšte postojeće teorije i metoda sinteze transverzalnih filtara. Analiziran je uticaj odstupanja realizacije filtra u odnosu na željene performanse i konstrukcija pretvarača da bi se nesavršenosti kompenzovale. Posebno je prikazano projektovanje realnih PAT filtara uzimajući u obzir opterećenje i njegov uticaj na karakteristike filtra kako bi se korigovala geometrija pretvarača, pošto bi karakteristike dobijenog filtra znatno odstupale od željenih. Izložen je algoritam za kompletno projektovanje transverzalnih RF PAT filtara sa uniformnim pretvaračima sa maksimalnim propusnim opsegom i minimalnim slabljenjem i nov softver, pod imenom, IDPMPAT ver. 1.0, koji služi za projektovanje maske interdigitalnih pretvarača odabrane vrste PAT filtara. Softver IDPMPAT izračunava geometrijske dimenzije interdigitalnih pretvarača i u izlaznom izveštaju generiše crtež maske interdigitalnih pretvarača i celog filtra. Prikazana je primena predloženog algoritma i softvera IDPMPAT: projektovan je filtar sa dva identična neapodizovana pretvarača i izrađen laboratorijski prototip PAT filtra propusnika opsega učestanosti sa minimalnim slabljenjem PAT FPO, koji je osnova za izradu hemijskog senzora nanošenjem osetljivog sloja polimera između pretvarača. Ispunjenje zadatih specifikacija je provereno merenjem parametara rasejanja proizvedenog filtra. Izloženi algoritam bi se mogao upotrebiti u budućnosti za projektovanje optimalnih filtara s obzirom na raspoloživu tehnologiju i izabrani tip podloge prilikom razvoja novih senzora.
This dissertation examines important issues in the analysis and sensor modeling based on the surface acoustic waves (SAW) devices as well as the design and realization of SAW filters which are the basis for the development of sensors. A specific type of signal processing is present in these elements − the processing in real time: converting high frequency electrical signals into mechanical wave, its modulation by measured a non-electric quantity and re-conversion into electric signal. A new model and a method of analysis of transversal SAW chemical sensors are proposed; they are based on the method of equivalent electrical circuit which can be easily applied to any surface, polymer and gas. In addition, the application of the proposed model for determination of the velocity of SAW in multilayer substrate is presented what is necessary for the determination of gas concentration as well as the application of the developed method for the analysis of chemical SAW sensors on multilayer subs
...
trates. An algorithm for a complete design of filters with uniform transducers with constant group delay is proposed. A prototype filter, which is the base for the development of chemical sensors has been designed and made with proposed algorithm. The first section presents the basis of the theory of surface acoustic waves. The properties of surface acoustic waves and the corresponding analysis and physical and mathematical models are concisely presented. The functioning of the SAW devices, which is based on propagation of the high frequency elastic mechanical waves along the surface of a single crystal piezoelectric substrate, is explained. Then, the principle of opreation of the surface acoustic wave devices is presented, and methods of analysis and modeling of the interdigital transducers as well as the entire SAW device. The principle of operation, modeling and implementation of transversal sensors, which are based on the surface acoustic wave devices, are the first to be explained in the second part. The original method of modeling SAW biosensors, which allows the determination of the transfer function and the input admittance of SAW devices with uniform transducers in closed form for the general case load, is summarized. Using this method, where the entire filter is represented as an equivalent two port and IDTs and sensing part with the admittance matrix, it is possible to perform the analysis and prediction in each case of biosensors as in the case of SAW transponder. In this part a new model and method of analysis of transversal surface acoustic wave chemical vapor sensors are proposed. The problem of determining the change in the output electrical signal, as a function of the chemical agent concentration, is solved using electromechanical equivalent model. In the proposed model, the vapor sensor is modeled as a two-port device, transducers as three-port devices which have one electrical and two mechanical ports, and a delay line that is covered with a sensing layer as two-port network. The change in the output signal (voltage or frequency) in function of the gas concentration is determined. The influence of the properties of real SAW sensor, such as propagation losses, which in the existing well-known methods of analysis are neglected, is also analyzed. Explicit analytical expressions in closed form for the estimation of vapor concentration are obtained. Expressions directly connect the gas concentration, the parameters of the substrate, and the central frequency. They enable direct insight into the influence of the sensor design parameters on the sensor performance and very efficient prediction of voltage and frequency shift due to the gas concentration in the surrounding environment. The simulation results, based on the proposed model, and a comparison with experimental results, obtained by the measurement, are shown. The case of predicting the mass sensitivity as a function of frequency is represented, calculation of gas concentration of trichlorethylene (TCE) when a sensitive layer is polymer PVDT, and an example in which attenuation due to propagation at higher frequencies is simulated, for the case of a gas sensor with a quartz substrate for the detection of illicit concentration gases which emulate warfare agents. Especially are considered the possibilities of applying new method for analysis and modeling of modern chemical SAW sensors on multilayer substrates, which are either part of a complex electronic system in the MEMS or CMOS technology, or a sensor is with a diamond layer placed on the surface of silicon integrated circuits. The used procedure consisted of two steps. Since the initial parameter in the analysis is the central frequency of the SAW device which is a function of the velocity of propagation of surface acoustic waves in the material, the first step was to determine the effective velocity of waves in a multilayered substrate, which is necessary for the determination of the gas concentration. An expression for the velocity of waves in a complex SAW structure was derived in a closed-form. The velocity is determined by applying the proposed model, by forming electro-mechanical equivalent scheme of the delay line without sensitive layer and using the analogy between mechanical and electrical quantities. The relation explicitly connects the velocity of waves, the layer parameters (density, thickness) and the wavelength corresponding to the central frequency and which is the essential parameter in the analysis. It is shown that with the presented method velocity is calculated very efficiently and accurately. Efficiency means much faster and easier velocity determination than in the commonly used method that requires complex numerical calculations including partial differential equations. The next step presents the determination of the concentration of gas detected by SAW sensor with multi-layer structure using the expressions derived from the proposed method of analysis. It is shown that application of the proposed method of analysis and modeling on SAW chemical gas sensors with multi-layer structure provides significant advantages: (1) realization of the sensor with a smaller size with higher operating frequency, particularly on diamond, what increases the sensitivity of the sensor, (2) the development of the sensor placed on the surface of Si or SiO2/Si as modern technology, (3) a compact sensor (embedded) in a small area of the substrate is obtained. The proposed algorithm allows solving specific problem: the determination of the gas concentration in the case of multilayered sensor, thanks to its derived formulas and unique procedure for determining the velocity of waves in substrate with multilayer structure. The design and realization of transversal SAW bandpass filter intended for use in chemical sensors are considered in the third section and the algorithm suitable for CAD − surface acoustic wave filters synthesis with uniform interdigital transducers is proposed. As a theoretical basis for the development of an algorithm for the design of SAW filters the principles of surface acoustic wave filter synthesis are mentioned. The analogy between the block diagram of ideal transversal filter and the surface acoustic wave filter is established. Based on the existing analogies, the design of a filter with a surface acoustic wave is presented based on the existing theories and general method for the synthesis of transversal filters. The effect of discrepancies in the realization of the filter in relation to the desired performance is analyzed and design of transducers in order to compensate for imperfections. It particularly shows the design of real SAW filters taking into account the load and its influence on the characteristics of the filter in order to correct the geometry of the transducers, as the characteristics of the obtained filter would significantly deviate from the desired ones. The algorithm for the complete design of transversal uniform transducers RF SAW filters with maximal bandwidth and minimum attenuation and new software, named, IDPMPAT ver. 1.0, which is used for designing masks of interdigital transducers of selected kinds of SAW filters, are presented. IDPMPAT software calculates the geometric dimensions of interdigital transducers and in the output report generates a drawing of a mask of interdigital transducers and the entire filter. The application of the proposed algorithm and software IDPMPAT is shown as follows: the filter is designed with two identical unapodised transducers and a laboratory prototype of SAW bandpass filter with minimal attenuation PAT FPO is made, which is the basis for the development of chemical sensors by applying a sensitive polymer layer between the transducers. The fulfillment of the given specification is checked by measuring the scattering parameters of the produced filter. The presented algorithm could be used in the future for the design of optimal filters for the given available technology and the selected type of substrate, intended for the development of new sensors.
Faculty:
Универзитет у Београду, Електротехнички факултет
Date:
07-06-2014
Keywords:
PAT element / SAW device / filtar sa površinskim akustičkim talasom / interdigitalni pretvarač / RF PAT filtar / PAT senzor / analiza i modelovanje hemijskih gasnih PAT senzora / višeslojna podloga / brzina talasa / projektovanje i realizacija transverzalnog RF PAT filtra / softver IDPMPAT / Surface acoustic wave filter / Interdigital transducer / RF SAW filter / SAW sensor / Analysis and modelling of SAW chemical vapor sensors / Multilayer substrate / Wave velocity / Design and realization of transversal RF SAW filter / software IDPMPAT