Optički senzori koncentracije fluida na bazi evanescentnog polja
Optical sensors of fluid concentration based on evanescent fleld
Author
Raičević, Nevena M.
Mentor
Radovanović, Jelena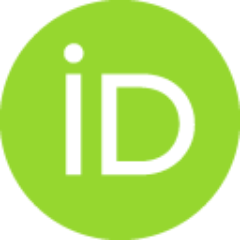 Committee members
Mihailović, Peđa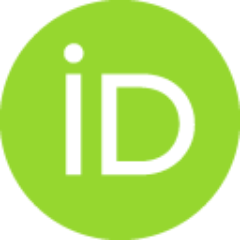 Petrović, Jovana
Milanović, Vitomir
Maluckov, Aleksandra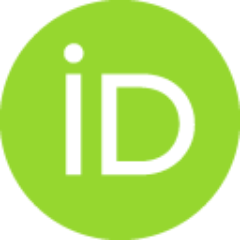 Abstract
Optički senzori su deo mnogobrojnih sistema u industriji, transportu, telekomunikacijama, medicini i nauci. Koriste se za merenje temperature, pritiska, istezanja, indeksa prelamanja okolne sredine i indirektno za merenje koncentracije gasova i tečnosti, vlažnosti i drugog. Uglavnom zahvaljujući naglom razvoju optičkih telekomunikacionih tehnologija, razvoj optičkih senzora pratio je opšti trend smanjivanja i integracija ka malim, robusnim i prenosivim urađajima. Pri tom su se izdvojila dva osnovna tipa senzora: senzori na bazi optičkih vlakana i integrisani senzori, koji su dalje funkcionalizovani hemijskim putem i korišćenjem nanotehnologija. Razvoj metoda za proizvodnju minijaturnih senzora i tankih filmova koji se nanose na površinu senzora je značajno uticao na razvoj optičkih senzora. U distertaciji su istraživani senzori na bazi integrisanih svetlosnih talasovoda funkcionalizovani tankim poroznim filmom. Princip detekcije je interakcija merene tečnosti ili gasa sa evanescentnim
...
elektromagnetim poljem. Kod gasova je dominantna rezonantna apsorpcija svetlosti, a kod tečnosti promena profila i propagacione konstante moda usled promena indeksa prelamanja tečnosti. U oba slučaja poroznost filma omogućava veće preklapanje polja moda sa fluidom koji se meri i time osetljivost senzora. Ova teza se bavi proučavanjem uticaja parametara tankog filma na performanse senzora, osetljivost i opseg, kao i optimizacijom geometrije senzora u cilju dobijanja najviše osetljivosti. Pritom su korišćeni parametri tankih filmova i njihove varijacije određeni eksperimentalno. Rezultat rada su predlozi i dizajn ovih tipova optičkih senzora pogodnih karakteristika za određivanje koncentracije fluida upotrebom poznatih nanotehnologija. Pokazano je da se najbolja osetljivost senzora gasa javlja u slučaju talasovodnih struktura koje podržavaju modove pretežno lokalizovane u oblasti tankog poroznog filma. Takođe je pokazano da se korišćenjem poroznih filmova osetvljivost senzora povećava 20 puta u odnosu na neporozne, kao i da male varijacije debljine i poroznosti filma od 1% značajno smanjuju osetljivost senzora. Proračuni su izvedeni za senzor ugljen-dioksida u bliskom infra-crvenom opsegu...
Optical sensors are nowadays present in many industrial systems, transport, telecommunication, medicine and science. These are used for measurements of temperature, pressure, refractive index of surrounding and implicitly concentration of gasses and liquids, humidity etc. Mostly due to development of telecommunication systems, optical sensors were following the trend of size decrease and integration to small, robust and transferable devices. Two types of sensor are most significant in this sense: optical fibre sensors and integrated sensors. These can be further functionalized with nanotechnology. An important influence to the development of the optical sensors is in establishing new methods of miniature sensor preparation together with methods of thin films deposition. The sensors based on integrated light waveguides with thin porous films are investigated in this dissertation. The detection principle is based on interaction of liquids and gases with evanescent electromagnetic field.
...
Interaction of resonant light absorption is dominant in the case of gases, while the change of the mode profile and propagation constant due to change of liquid refractive index is dominant for liquids. In both cases the film porosity enables better overlapping of the mode field with the measurand which brings higher sensor sensitivity. Influence of thin film parameters on sensor performances, sensitivity and range, as well as optimization of sensor geometry with the goal to obtain the best sensitivity are the topics of investigation presented in this dissertation. Used film parameters and their variations are experimentally determined. The outcome of the investigation is the proposed design of the optical sensors for determination of fluid concentration based on usage of known nanotechnologies. It has been shown that the best gas sensor sensitivity is obtained in the case of waveguiding structures which support modes picked in the thin film area. Also, it is shown that usage of porous films increases the sensor sensitivity 20 times with respect to nonporous films and that the small variation of the film thickness (1nm) and porosity (1.5%) significantly decreased the sensor sensitivity. Calculations are conducted for CO2 in near infrared spectrum...
Faculty:
Универзитет у Београду, Електротехнички факултет
Date:
26-06-2015
Keywords:
optički senzor / optical sensor / thin porous films / evanescent field / apsorption / Mach-Zehnder interferometer / Fisher information / Cramer-Rao relation / sensitivity / tanki porozni filmovi / evanescentno polje / apsorpcija / Mah- Zenderov interferometar / senzitivnost / Fišerova informacija / Kramer-Rao relacija