Model planiranja flote vazduhoplovnog prevozioca
Airline fleet planning model
Author
Dožić, Slavica Z.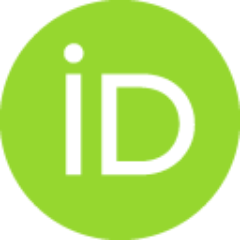 Mentor
Kalić, Milica Đ.
Committee members
Babić, Obrad J.
Čangalović, Mirjana

Abstract
Predmet istraživanja u ovoj doktorskoj disertaciji jeste planiranje flote vazduhoplovnog prevozioca, odnosno određivanje potrebnog transportnog kapaciteta. Transportni kapacitet se određuje srednjoročno na osnovu definisane mreže linija, reda letenja i prognozirane potražnje za prevozom i dugoročno, na osnovu očekivanog godišnjeg porasta putničkog saobraćaja. Cilj ovog istraživanja je definisanje modela za planiranje flote, koji bi trebalo da služi kao podrška u odlučivanju pri donošenju odluke o nabavci vazduhoplova za vazduhoplovne prevozioce male i srednje veličine koji saobraćaj obavljaju na kratkim i na linijama srednje dužine. Razvijeni trofazni model prevoziocima pruža mogućnost određivanja srednjoročne okvirne strukture i veličine flote, kao i izbor tipa vazduhoplova za obavljanje saobraćaja na definisanoj mreži linija. U prvoj fazi modela se određuje okvirna struktura flote što podrazumeva dodeljivanje malih i srednjih vazduhoplova odgovarajućim linijama. Za određivanje okvirn
...
e strukture flote razvijen je originalni fazi logički sistem kojim se na osnovu prognozirane potražnje i dužine linije određuje preferenciju vazduhoplovnog prevozioca za upotrebu malog vazduhoplova na posmatranoj liniji. U drugoj fazi se određuje broj kako malih, tako i vazduhoplova srednje veličine koji su potrebni za obavljanje planiranog saobraćaja posmatrano na srednjoročnom nivou. Za određivanje veličine flote razvijen je heuristički algoritam, kojim se ujedno vrši i raspoređivanje vazduhoplova na letove. U trećoj fazi modela se vrši izbor tipa vazduhoplova koji u najvećoj meri odgovara potrebama vazduhoplovnog prevozioca. Kako je izbor tipa vazduhoplova problem višekriterijumskog odlučivanja, to je za njegovo rešavanje predložen metod jednakih razmena (even swaps), koji do sada nije bio korišćen za rešavanje problema ove vrste. Za dugoročno planiranje flote predložena je analitička formula, na osnovu koje se određuje dinamika nabavke vazduhoplova..
The subject of research in this doctoral dissertation is airline fleet planning, i.e. determination of the capacity that an airline needs. The capacity is determined based on defined route network, flight schedule and forecasted passenger demand for medium term, and for long term based on estimated traffic growth rate. The goal of this research is to offer a robust model for fleet planning that deals with both fleet sizing and fleet composition problems for airlines operating on short haul and medium haul routes. The developed three-phase model for mid-term fleet planning involves approximate fleet composition based on fuzzy logic, fleet sizing based on the heuristic approach and aircraft type selection based on multi-criteria decision making. Passenger demand and distance are the inputs to the first phase to get an approximate fleet mix in terms of aircraft size. Small or medium-size aircraft are assigned to each destination according to airline's preference. After determination of ap
...
proximate fleet mix, the problem transforms into independent fleet sizing problems. Using the set(s) of routes specified in the first stage, the number of needed aircraft is determined in the second stage. Using the results obtained from the previous phases, the next step is to determine which aircraft type meets the market requirements in the best way. Mathematical expression is given to support long term fleet planning and propose dynamics of aircraft purchase. The model is exemplified with the incumbent airline with its base at Nikola Tesla Airport in Belgrade...
Faculty:
Универзитет у Београду, Саобраћајни факултет
Date:
25-06-2015
Projects:
Keywords:
planiranje flote vazduhoplovnog prevozioca / Airline Fleet Planning / okvirna struktura flote / veličina flote / izbor tipa vazduhoplova / Approximate Fleet Composition / Fleet Size / Aircraft Type Selection