Ispitivanje redukcije kiseonika na polikristalnoj platinskoj elektrodi u tečnim sistemima voda-aprotični rastvarač
Investigation of oxygen reduction on polycrystalline platinum electrode in liquid water-aprotic solvent systems.
Author
Tanasković, Vladimir
Mentor
Pašti, Igor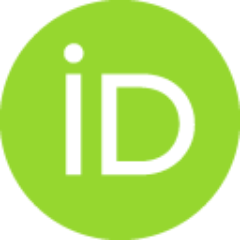 Committee members
Mentus, Slavko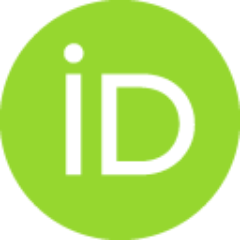 Šljukić Paunković, Biljana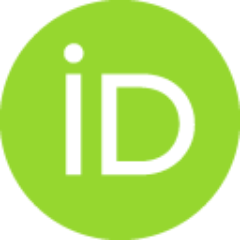 Štrbac, Svetlana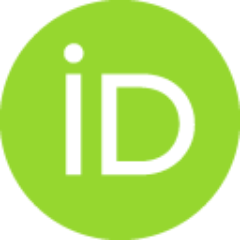 Abstract
Voltametrijskom metodom je ispitivana elektrohemijska redukcija kiseonika u sistemima voda-aprotični rasvarač zasićenim azotom ili kiseonikom. Kao aprotični rastvarači korišćeni su: dimetilsulfoksid (DMSO), dimetilformamid (DMF), tetrahidrofuran (THF) i propilenkarbonat (PC). U oblastima sastava bogatim vodom, opaženo je smanjenje napona razlaganja, koje je pripisano efektu sprečavanja stvaranja oksida platine na reakciju izdvajanja kiseonika. Poređenjem eksperimentalno dobijenih vrednosti granične gustine struje reakcije redukcije kiseonika sa vrednostima izračunatim iz Levich-eve jednačine, potvrđeno je da se reakcija redukcije kiseonika u rastvorima koji sadrže dimetilsilfoksid (DMSO) i vodu odvija po četvoroelektronskom mehanizmu u opsegu molskih udela od 0 do 70 mol %, dok se u oblasti sa većim vrednostima molskog udela DMSO presudan uticaj kombinacije efekata prelaska na jednoelektronski mehanizam reakcije i pasivizacije elektrode. U drugim ispitivanim rastvorima je primećen slič
...
an efekat prelaska sa četvoroelektronskog mehanizma na jednoelektronski i pasivizacije elektrode pri povećanju molskog udela aprotičnog rastvarača. DMSO je ispitivan kao modifikator elektrokatalitičke aktivnosti Pt. Elektrohemijska merenja izvedena korišćenjem polikristalne Pt disk elektrode u 0,1 mol dm-3 H2SO4 u smeši H2O-DMSO ukazuju da je oksidacija površine platine i adsorpcija bisulfata sprečena adsorpciom DMSO. U rastvorima zasićenim kiseonikim, uočeno je da je početni potencijal reakcije redukcije kiseonika pomeren ka pozitivnijim potencijalima, dok je na višim katodnim nadnaponima kinetika redukcije kiseonika nešto ometena u prisustvu DMSO. Ipak, u rastvoru koji sadrži 1 vol % DMSO, veća specifična aktivnost reakcije redukcije kiseonika na Pt elektrodi je izmerena u odnosu na vodeni rastvor. Takođe je potvrđeno da je adsorpcija DMSO blokira reakciju oksidacije etanola u celom opsegu potencijala u kome dolazi do reakcije redukcije kiseonika. Predloženo je da korišćenje modifikatora površine zasnovano na jako adsorbovanim molekulima može da bude opšti put za dobijanje visoko selektivnih elektrokatalitičkih površina...
Electrochemical reduction of oxygen in the water - aprotic solvent, saturated with nitrogen or oxygen was investigated by voltammetric method. Dimethyl sulfoxide (DMSO), dimethylformamide (DMF), tetrahydrofuran (THF) and propylene carbonate (PC) was used as aprotic solvent. In areas rich in water, decrease of voltage potential was observed, which is attributed to the effect of preventing the creation of platinum oxide by oxygen evolution reaction. By comparing the experimentally obtained values of limited current density of oxygen reduction reaction with the values calculated from the Levich equation, it was confirmed that the oxygen reduction reaction in solutions containing DMSO and water takes place at 4 electron path mechanism in the range of mole fractions from 0 to 70 mol %, while in areas with higher mole fractions of DMSO, decisive influence of the combination of the effects of the transition to the single electron reaction mechanism and the electrode passivation are observed.
...
In other investigated solutions similar effect of moving from 4-electron to single electron path and passivation of the electrode at increasing mole fraction of aprotic solvents was observed. DMSO has been investigated as a modifier of the electrocatalytic activity of Pt. Electrochemical measurements were performed using a polycrystalline Pt disk electrode in a solution in which 0.1 mol dm-3 H2SO4 in H2O - DMSO mixture indicate that the adsorption of bisulfate prevented adsorption of DMSO. In solutions saturated with oxygen, it was observed that the initial reaction of oxygen reduction potential shifted to more positive potentials, whereas at higher cathodic overvoltage of oxygen reduction kinetics was slightly retarded in the presence of DMSO. However, in a solution containing 1 % DMSO, the higher specific activity of the oxygen reduction reaction at the Pt electrode was measured with respect to the aqueous solution. It was also confirmed that the adsorption of DMSO block the reaction of ethanol oxidation in the whole potential range in which oxygen reduction reaction occurs. It is proposed that using surface modifier based on strongly adsorbed molecules may be a general way for obtaining highly selective electrocatalytic surface.
Faculty:
Универзитет у Београду, Факултет за физичку хемију
Date:
03-04-2015
Keywords:
tetrahidrufuran / tetrahydrofuran / dimetilsulfoksid / acetonitril / propilenkarbonat / dimetilformamid / voda / smeše / ciklovoltametrija / dimethyl sulfoxide / acetonitrile / propylene carbonate / dimethylformamide / water / mixtures / cyclovoltammetry