Modifikovanje površine celuloznih vlakana primenom dielektričnog barijernog pražnjenja
Surface modification of cellulose fibers using dielectric barrier discharge
Author
Kramar, Ana D.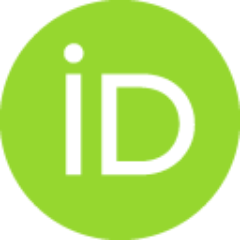 Mentor
Kostić, Mirjana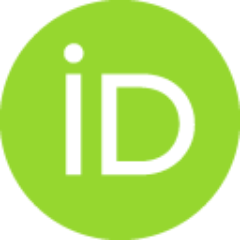 Committee members
Obradović, Bratislav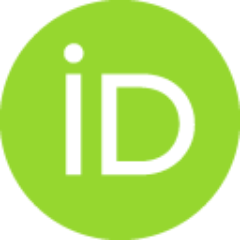 Asanović, Koviljka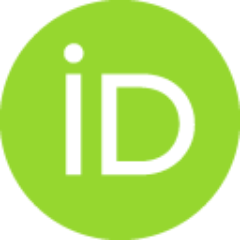 Dimitrijević, Suzana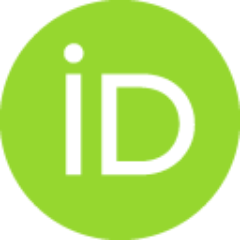 Janjić, Svetlana

Abstract
U teorijskom delu doktorske disertacije sistematizovani su najznačajniji literaturni podaci vezani za strukturu i reaktivnost celuloze i celuloznih vlakana. Posebna paţnja je posvećena mogućnostima modifikacije celuloznih vlakana sa akcentom na sve više zastupljeno korišćenje netermalne plazme u obradi celuloznih tekstilnih materijala. Dat je uporedni pregled karakteristika ureĎaja za dobijanje netermalne plazme kao i karakteristika same plazme dobijene u različitim konfiguracijama i tehničkim rešenjima. Posebna paţnja je posvećena dielektričnom barijernom praţnjenju (DBD), kao trenutno najperspektivnijoj tehnici dobijanja plazme na atmosferskom pritisku imajući u vidu potencijalnu primenu u obradi tekstilnih materijala. Proučeni su literaturni navodi i sistematizovani rezultati drugih istraţivačkih grupa dobijeni proučavanjem interakcije tekstilnih materijala sa DBD-em u različitim gasovima (vazduh, azot i kiseonik). U eksperimentalnom delu doktorske disertacije proučavan je uticaj DB
...
D-a na strukturu, svojstva i reaktivnost prirodnih i regenerisanih celuloznih vlakana, odnosno pamuka i viskoze. Kao izvor plazme, korišćena su dva ureĎaja, prvi u kome se kao radni gas koristi vazduh, uz dodatak zeolita u radno polje praţnjenja radi kontrole vlaţnosti prilikom praţnjenja i u kome razmak izmeĎu elektroda iznosi 3 mm; drugi koji pruţa mogućnost obrade u različitim gasovima, od kojih su korišćeni vazduh, azot i kiseonik i gde je razmak izmeĎu elektroda podešen na 0,5 mm u cilju dobijanja homogenijeg praţnjenja. Nakon modifikovanja DBD-em ispitivane su morfološke promene (SEM, AFM), promene u strukturi uzorka (GPC-MALLS), promene u strukturi površine uzorka (ATR-FTIR, XPS), promene u sorpcionim svojstvima (brzina kvašenja, sadrţaj vlage, sposobnost zadrţavanja vode). Na odabranim uzorcima vršena je sorpcija srebra, bakra i cinka, u cilju dobijanja biološki aktivne celuloze. UtvrĎeno je da predtretman DBD-em poboljšava sorpciju pomenutih jona u uzorcima, shodno čemu je i antimikrobna aktivnost poboljšana. TakoĎe, uvoĎenjem jona Ag+, Cu2+ i Zn2+ sniţava se specifična zapreminska električna otpornost uzoraka, što je takoĎe eksperimentalno utvrĎeno. Starenje uzoraka nakon tretiranja plazmom dovodi do povećane sorpcije jona metala što moţe imati značajnu ulogu u industrijskoj primeni. Pored povećane sorpcije, utvrĎena je i selektivnost u antimikrobnoj aktivnosti prema odreĎenim patogenima u iii zavisnosti od vremena starenja nakon tretiranja plazmom koje prethodi sorpciji metala iz vodenih rastvora. Kao posledica delimičnog uklanjanja primarnog zida sa pamučnih vlakana tokom obrade plazmom u kiseoniku, došlo je do značajnog poboljšanja rastvorljivosti pamučnih vlakana u sistemu DMAc/LiCl. Istovremeno, modifikovan je postupak rastvaranja vlakana viskoze u pomenutom sistemu čime se pruţa mogućnost nesmetanog rastvaranja vlakana viskoze bez destrukcije celuloznih lanaca. Veoma značajnom se pokazala obrada celuloze u DBD-u sa azotom kao radnim gasom, pri čemu su dobijena multifunkcionalna svojstva ispitivanih celuloznih vlakana. Visokofunkcionalizovana površina vlakana utiče na redukovanje jona srebra te dolazi do in situ formiranja čestica nanometarskih dimenzija nakon sorpcije jona srebra na modifikovanim uzorcima. TakoĎe, uz obradu jonima bakra, na površini vlakana viskoze nakon obrade DBD plazmom u N2 i nakon sorpcije jona kalcijuma, dolazi do formiranja mikročestica bakra zvezdastog oblika. Mikročestice su nastale spajanjem mikropločica bakra i vezane za funkcionalizovanu površinu vlakana pokazale su odličnu stabilnost pri pranju. Celulozna vlakna, nakon obrade plazmom u N2, pokazuju smanjenu hidrofilnost i smanjenu moć sorpcije metalnih jona što je direktna posledica ablacije hidroksilnih grupa sa površine materijala pomoću plazme, bez narušavanja drugih značajnih sorpcionih svojstava (sposobnosti zadrţavanja vode, sadrţaja vlage). Uprkos smanjenoj sorpciji jona metala, antimikrobna aktivnost uzoraka obraĎenih u DBD plazmi u N2 ostaje skoro nepromenjena. Posebno je značajno što se kod uzoraka viskoze nakon tretiranja pomoću N2 DBD i jonima bakra javlja takozvani efekat "latice ruţe‖ (eng. pettal effect), gde se kapi vode zadrţavaju na površini materijala bez kvašenja. Predloţeni način obrade omogućava dobijanje hidrofobnog materijala korišćenjem netoksičnih hemikalija tokom jednostavnog postupka modifikovanja.
In the theoretical part of doctoral dissertation, the most significant literature data concerning cellulose structure and properties have been systematically reviewed. Special attention has been given to the possibilities of cellulose fibers modification with an emphasis on more and more popular use of non-thermal plasma for cellulosic textile materials treatment. Comparative overview of various devices and characteristics of non thermal plasmas, obtained in different device configuration and technical characteristics, is given. Having in mind potential industrial application, special attention is devoted to the most perspective technique for obtaining atmospheric pressure plasma, so called dielectric barrier discharge (DBD). Literature data and results from other research groups regarding interaction of textile materials with DBD obtained in various gasses (air, nitrogen and oxygen) were studied systematically. The influence of DBD treatment on the structure, properties and reactivity
...
of natural and regenerated cellulose fibers, i.e. cotton and viscose, was studied in the experimental part of doctoral dissertation. Two types of devices were used as plasma source; first device was operating in atmospheric air, with addition of zeolite granules in the field of discharge for the humidity control during the discharge and in which electrode gap was 3 mm; second device offers possibility of using different gasses for treatment, of which air, nitrogen and oxygen were used and electrode gap was 0.5 mm for obtaining more homogenous discharge. After DBD treatment, morphological changes (SEM, AFM), changes in the samples structure (GPC-MALLS), surface changes (ATR-FTIR, XPS), changes in sorption properties (wettability, moisture sorption, water retention value) have been investigated. On the chosen samples, a sorption of silver, copper and zinc has been performed in order to obtain biologically active cellulose. It was found that DBD pretreatment significantly improves sorption of aforementioned ions, and consequently, the antimicrobial activity is also improved. Also, addition of Ag+, Cu2+ and Zn2+ ions to the cellulose leads to a decrease of volume resistivity of samples which was also measured. The ageing of samples after plasma treatment leads to improved sorption of metal ions and this can have serious impact in industrial application. Beside improved sorption of ions, selectivity of antimicrobial activity against specific pathogens has been determined and found to be v dependent on days of ageing after the plasma treatment which precedes sorption of metals form aqueous solution. As a consequence of partial removal of primary wall in cotton fibers during plasma treatment in oxygen, significant improvement of solubility was achieved in DMAc/LiCl solvent. At the same time, the standard procedure of viscose dissolution in the above mentioned solvent has been modified which provided easier dissolution of viscose fibers without destruction of cellulose chains. Cellulose treatment in nitrogen DBD proved to be a very significant for obtaining multifunctional properties of cellulose fibers. Highly functionalized surface of fibers induces reduction of silver ions on modified samples and in situ formation of silver particles of nanometer size. Also, treatment with copper ions, after N2 DBD plasma treatment and calcium sorption, leads to the formation of star-shaped microparticles of copper on the viscose fibers surface. Microparticles were formed by assembling of trigonal microplates of copper and bonded to the functionalized surface of fibers exhibited excellent stability toward washing. Cellulose fibers, after nitrogen plasma treatment, show reduced hydrophilicity and reduced ability to bind metal ions from solution which is direct consequence of etching and ablation of hydroxyl groups from the surface of fibers using plasma, without significant deterioration of other sorption properties (water retention value, moisture sorption). However, antimicrobial activity of samples treated in N2 DBD plasma, despite decreased metal ions sorption, remains almost unchanged, with a much lower consumption of ions. Especially significant result is the appearance of so called ―petal effect‖ after N2 DBD treatment of viscose with subsequent sorption of copper, when during wetting of modified viscose, a drop of water sticks to the surface. Proposed procedure enables obtaining hydrophobic material using non-toxic chemicals during simple process of modification.
Faculty:
Универзитет у Београду, Технолошко-металуршки факултет
Date:
29-10-2015
Projects:
Keywords:
celulozna vlakna / cellulose fibers / pamuk / viskoza / modifikovanje / DBD plazma / joni metala / biloški aktivna vlakna / O2 plazma / N2 plazma / cotton / viscose / modification / DBD plasma / metal ions / biologically active fibers / O2 plasma / N2 plasma