Proučavanje stabilnosti donepezil-hidrohlorida različitim analitičkim metodama
Investigation of donepezil-hidrochloride stability using various analytical methods.
Author
Mladenović, Aleksandar R.
Mentor
Petrović, Slobodan D.
Committee members
Avramov Ivić, Milka D.
Vajs, Vlatka
Vladimirov, Sote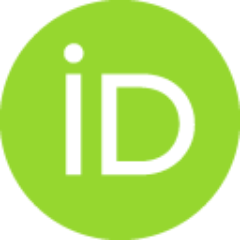 Drmanić, Saša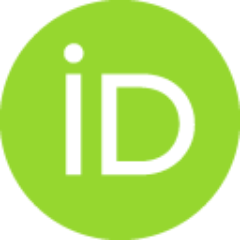 Abstract
Predmet ove doktorske disertacije je proučavanje stabilnosti donepezilhidrohlorida, ispitivanjem razgradnih proizvoda nakon različitih uslova forsirane razgradnje. Stabilnost donepezil-hidrohlorida kako u čistom tako i u komercijalnom obliku je ispitivana sprovođenjem studije forsirane razgradnje. Uzorci za ispitivanje su radi toga bili podvrgnuti kiseloj i alkalnoj hidrolizi, oksidaciji i razgradnji pri zagrevanju kao i elektrohemijskoj razgradnji. Ispitivana je i elektrohemijska aktivnost donepezil-hidrohlorida u čistom obliku. Elektrohemijske reakcije su praćene pomoću različitih elektrohemijskih metoda (ciklične voltametrije i voltametrije sa pravougaonim impulsima) na elektrodi od zlata. Za analizu elektrolita u elektrohemijskim eksperimentima korišćene su i druge analitičke metode (HPLC, MS i NMR) radi potvrde podataka dobijenih elektrohemijskim ispitivanjima i objašnjenja procesa elektrohemijske oksidacije i predviđanja stabilnosti donepezil-hidrohlorida. Naučni cilj ovog rada j
...
e da se ispitivanjem stabilnosti odgovarajućim transformacijama donepezil-hidrohlorida razviju metode za kvalitativno i kvantitativno određivanje donepezil-hidrohlorida u rastvorima i da se analizom dobijenih rastvora nakon određenih reakcija forsirane razgradnje utvrdi priroda transformacija ispitivanog molekula. U tom cilju izvršena je karakterizacija dobijenih razgradnih proizvoda korišćenjem HPLC tehnika, IR i UV-Vis spektrofotometrije, LC-MS merenjima i 1D i 2D NMR spektroskopskih metoda. Proizvodi dobijeni oksidativnom razgradnjom koji su identifikovani predstavljaju proizvode metabolizma u ljudskom organizmu. Takođe, dobijeni eksperimentalni rezultati su upoređeni sa in-silico predviđenim razgradnim proizvodima uz pomoć softvera za predviđanje hemijskih reakcija. U ovom radu su ispitivani i razgradni proizvodi, koji se literaturno ne pominju u ranijim radovima kao razgradni proizvodi, a proizvodi su transformacije donepezila u oksidaciji u prisustvu oksidacionog sredstva i posebno proizvodi nastali elektrohemijskim transformacijama. Rezultati koji će proisteći iz istraživanja treba da doprinesu razvoju novih selektivnih, osetljivih, efikasnih, HPLC i elektrohemijskih metoda za kvalitativno i...
The subject of this doctoral thesis is investigation of donepezil hydrochloride stability, by examination of the degradation products formed under different forced degradation conditions. The stability of donepezil hydrochloride both in pure form and in the commercial form is examined by conducting forced degradation studies. Samples were subjected to an acidic and alkaline hydrolysis, oxidation, degradation under thermal conditions as well as the electrochemical degradation. Electrochemical activity of donepezil hydrochloride in a pure form was also investigated. Electrochemical reactions are monitored using various electrochemical methods (cyclic voltammetry and square wave voltammetry) on a gold electrode. For the analysis of electrolytes in electrochemical experiments other analytical methods (HPLC, MS and NMR) were used to confirm the obtained data in electrochemical experiments, to evaluate the involved process of electrochemical oxidation and to predict donepezil hydrochloride s
...
tability. The scientific objective of this paper is to investigate the stability and transformations of donepezil hydrochloride involved in order to develop methods for qualitative and quantitative determination of donepezil hydrochloride in solutions and by analyzing the obtained solutions under a certain forced degradation conditions to determine the nature of the transformation of the tested molecule. In this intention the characterization of degradation products was performed using the HPLC technique, IR and UV-Vis spectrophotometry, LC-MS measurements and 1D and 2D NMR spectroscopic methods. Products obtained by the oxidative degradation which have been identified are products of metabolism in the human body. Also, the obtained experimental results were compared with in-silico predicted degradation products with the help of software for predicting chemical reactions. In this study, the degradation products were examined, which are not mentioned in the literature earlier works as degradation products, which are obtained by transformation of donepezil under oxidation conditions in the presence of an oxidizing agent or products of electrochemical transformations...
Faculty:
Универзитет у Београду, Технолошко-металуршки факултет
Date:
16-11-2015
Keywords:
donepezil-hidrohlorid / onepezil-hydrochloride / stabilnost / forsirana razgradnja / HPLC / LC-MS / NMR / ciklična voltametrija / voltametrija sa pravougaonim impulsima / in-silico predviđanje razgradnje. / stability / forced degradation / HPLC / LC-MS / NMR / cyclic voltammetry / square wave voltammetry / in-silico predicted degradation. Chemical sciences.